Learn from the best: Four Workout Tips for beginners by fitness professional Katy Unruh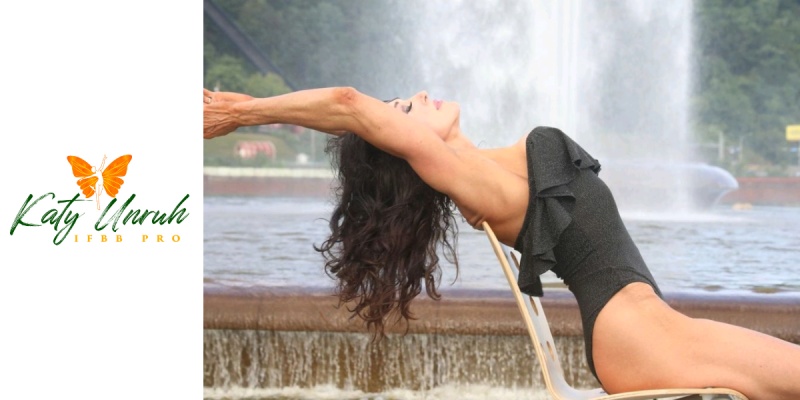 Every journey begins with a step. While the road to a better body and healthier lifestyle can be challenging, the effort and hardship people put into taking their first step must be praised and acknowledged. Improving your health by working out is the first step towards a healthier lifestyle. Working out not only improves your appearance but also elevates your mood, increases confidence, and enhances your personality. Though the advantages of going the healthier route are significant, it is also crucial to understand that you can only reap the benefits if you give due attention to the process. However, when you take your baby steps into the world of fitness, it is essential to have the right kind of guidance, or else you can wreak havoc on your body.
For beginners, maintaining a healthy diet and racking up hours in the gym can be quite intimidating. Every person who walks into the gym has a goal in mind, but they often have no idea how to achieve it. To assist beginners on how to start their fitness journey, we consulted Katherine Unruh, more popularly known as Katy, for her professional insight.
According to Katy Unruh, beginners without the proper guidance will eventually give up their goals after a few weeks. Once a person begins to live by their commitment to work out and plan their diet, things become challenging. The negative thoughts coupled with the stringent routine can push most people towards giving up on their goals altogether. Individuals who soon lose hope when it comes to their fitness dream are often unable to see the results, and this lack of progression is a major demotivating factor. Katy says, "I advise all my clients and followers to write down long-term goals and set them aside. Then, write down realistic goals and commit to them. Sometimes we need to remember that it's the small steps that can walk the longest." She highlights four tips to guide beginners to stay committed and work out more efficiently.
Remember why you started the journey
Katy states that every individual starts their journey for a reason. Regardless of the nature of the reason itself, it motivates them to take the first step towards a healthy lifestyle, and that is an important aspect to understand. When you look at your fitness goals, aim to identify your 'why', 'what', and 'how'. If a negative thought or laziness is pushing you to give up on your goals, remembering the reason you started in the first place can give you the push to keep on going. "Once you figure out why, what, and how, the mindset becomes clear, and you obtain a can-do attitude which is essential for body fitness," Katy stresses.
Always start small
Many beginners try to envision a change in their bodies within the first week. While this idea is impossible, most people fail to realize it. Starting small, like a thirty-minute workout, can help you get into the pace and allow you to familiarize yourself with the correct process. Most people in the gym are often following wrong practices or exercising incorrectly. This can lead to a waste of time, prevent results, and even cause harm to your body. This is why Katy advises prioritizing consistency over intensity. It is better if you work out for 30 to 45 minutes daily rather than exhausting yourself with a 2-hour workout and then taking two days off to recover. Extended breaks can also push you to quit permanently. Therefore, make sure you are working yourself into shape safely and effectively while remaining consistent.
Be patient
When things don't happen according to the plan, always keep in mind that it takes almost half a year to build a single Roll-Royce and just thirteen hours to build a Toyota. If you are working out and your goals are clear, remember that it will take time for you to achieve them. It would be best to accept the possibility of setbacks. "The key in the world of fitness is being persistent whatever the odds are. One must understand that it is necessary to keep moving forward in order to succeed. The only thing constant in life is the change, and to bring change, work is required," Katy explains. The key is to be patient and pace your growth.
Track your diet and training
A self-check is always recommended in every stage of life. Keeping close track of your diet plans, nutritional needs, and training routines can help you gain your desired results quickly and efficiently. If you're looking for a consultant to guide you through the process, Katy Unruh can help you achieve your health goal. With twenty-five years of experience designing nutritional plans and exercise regimens, Katy is an expert in the fitness world. The best part is that in this advancing digital age, you can connect with her online and get the best guidance for your fitness needs.
Remember, do not take your health for granted. It is necessary to understand that gaining a healthy body in itself is a form of success, and like any other achievement, it requires sacrifice and hard work. While there are several factors involved, the tips mentioned above can help you get started and push you to lead a healthier lifestyle. So, what are you waiting for? Get fit today.