Lionel B Tops YouTube Charts With Most Viewed Video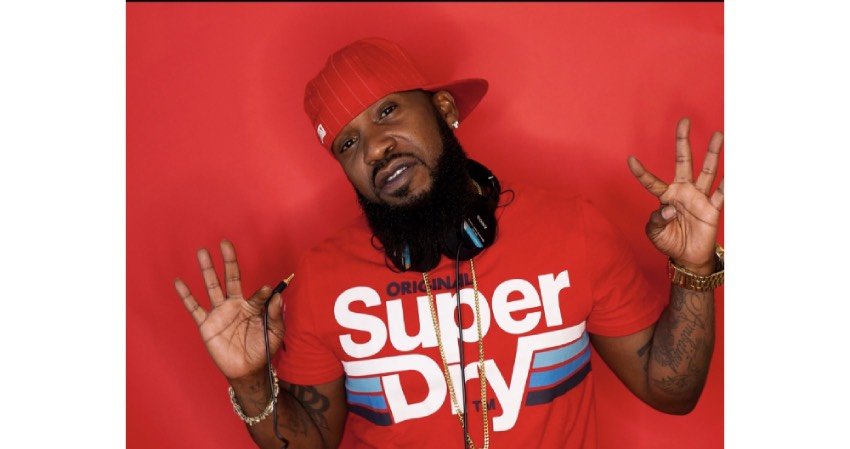 The most viewed celebrity news video was created and uploaded by the Lionel B Show, hitting over 6.5 million views.
Hundreds of thousands of viewers know his voice, but only a few know his face. Lionel B has set a brand-new trend in the celebrity news/gossip blogging world, and he is doing it with swag. Spawning over 80 million views on his YouTube channel, the budding star sits poised and unaffected by his huge platform of over a half a million fans. The dedicated single father sits in his office freshly dressed, scrolling through his phone, to find just the right funny post to share on Facebook. Full of humor and style, Lionel B is very confident, and his mere presence makes millions gravitate to him and his creative content. One look at his channel and it would appear that he's been doing this his entire life.
On the contrary he's been on the platform for less than 1 year and has already surpassed some of the older YouTubers meteoric rise in the same niche, such as Unwine With Tasha K and Empressive. Being that he is still a considered a newcomer, of course they have a lot more subscribers, however Lionel B has the highest viewed video in the celebrity news niche. The Lionel B Show was the first to break the news of the death of Nipsey Hussle, and that video quickly went viral in less than 24 hours. When he is not entertaining the millions that enjoy his videos, he is often enjoying himself collecting his breathtaking rare cars or relaxing in his personal movie theater watching movies with his kids. "My day to day is pretty hectic, so I try to enjoy and relax whenever time permits. A woman that can understand that about me will be a happy woman one day." Jokes the YouTube celebrity.
Lionel B rose to fame in 2018 with the Lionel B Show, when he released a mega viral video regarding Offset and Jay-z and fans fell in love with his style instantly. His wit, charm, and smooth voice engages the masses and often leads people to binge watch his videos. Some of his biggest fans are notable rappers, and celebrities, that often to subscribe to his channel under a fake account as to not be noticed by the creators, or the fans.
Who's the biggest star that follows your videos?
I can't say who's the biggest right off, but I've seen a lot of popular movie stars and rappers share my videos, and I thought that was pretty cool. Shout out to Lisa Raye for the love.
Are you recognized out in public?
Laughs…Yes! Surprisingly yes and it's mainly just me speaking on my videos often times, but I've taken pictures with fans in shopping stores, and ran into fans at gas stations, and they recognize me and the various cars I own. It's still kinda strange to experience that, but everyone seems to be pretty cool.
How are your kids adapting to your new found fame?
They are super cool and supportive. They realize things are different even though I'm still just Dad to them, but they like saying their Dad is a big YouTuber to all of their friends, they get a kick out of that…Laughs.
What's next for Lionel B?
Man, so much! I have quite a few projects I'm working on this year and next, once the world gets back to normal, I hope. I'm already in production for a car reality show, and also, developing a few gaming apps, restarting my clothing line Bourgy Gang and I'm working with a live-streaming service.
Social Media Links
https://www.instagram.com/thelionelbshow
https://www.facebook.com/thelionelbshow
https://www.youtube.com/lionelbshow
https://www.thelionelbshow.com