LMS For Nonprofits: Tailored Solutions For Mission-Driven Organizations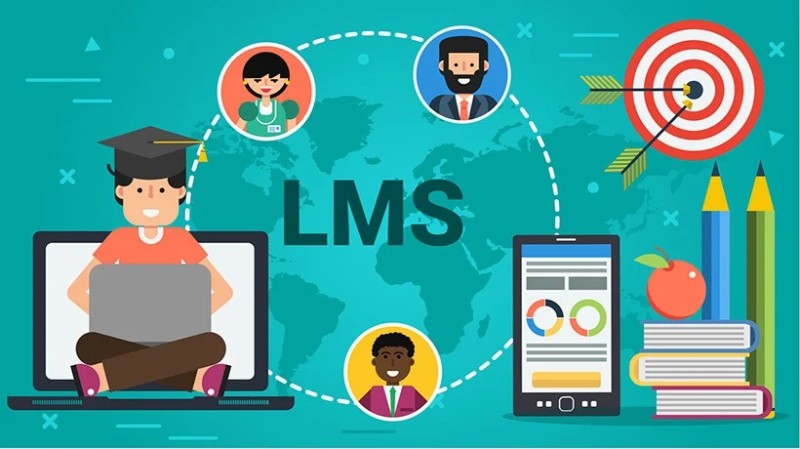 Nonprofit organizations operate to accomplish a mission or address a social need. As such, these organizations face unique challenges in managing their operations, stakeholders, and funds while striving to make a difference. This is where an LMS (Learning Management System) for nonprofits can come in handy.
An LMS is a software application that helps organizations deliver, manage and track training and educational programs. It provides online learning tools that allow users to create, curate, organize, and deliver content via the Internet. For nonprofits with limited resources and personnel, an LMS can streamline their training processes while providing continuous learning to improve impact. For instance, Blackbaud pricing options fit almost every budget, making it a great choice for nonprofit organizations.
In this blog post, we will explore how an LMS can help nonprofits meet their mission-driven goals through tailored solutions.
Training Volunteers & Staff
Volunteers and staff are the backbone of any nonprofit organization. They play essential roles in achieving its objectives, from fundraising to program implementation. However, providing them with proper training can be a significant challenge, given their time constraints and varying levels of exposure.
An LMS solves this issue by simplifying training delivery through self-paced eLearning modules accessible from anywhere at any time using the internet. Volunteers or staff members with busy schedules can learn at their own pace without compromising work responsibilities or having to attend classes physically.
Additionally, an LMS provides insights into different areas, like engagement rates among volunteers/staff on courses taken, as well as skill gaps that might require further development.
Engaging Donors
Donor engagement is one critical area where nonprofits need support continuously. More than ever before, donors want visible proof of how contributions benefit the causes they care about before committing funds consistently.
Leveraging an LMS platform helps establish communication aimed explicitly at edifying not just potential donors but also keeping them engaged throughout your campaigns' duration, irrespective of whether they have donated towards your cause before. An engaging eLearning module could lead to measurable impacts on donor retention rates, making it easier to repeatedly secure funding for vital projects.
Content Curation & Management
Nonprofits need to manage an extensive array of content covering their fundraising, volunteer engagement strategies, and (most importantly) tangible results from executed programs. The burden of storing this data in an organized system and delivering it effectively can be challenging without the right tools. However, with the aid of an LMS tailored specifically to such a purpose, the job is made much more straightforward.
An LMS platform simplifies organizing nonprofit content by preventing silos within multiple departments. This way, all stakeholders have access to all essential documents when required. Managers can gather user-generated content via surveys or quiz responses from volunteers and staff in your organization which then help create new eLearning modules based on feedback that serves everyone.
Reduced Operational Costs
Managing a nonprofit organization requires balancing its operational costs with funds earned from donors. An LMS reduces expenses that would otherwise go into traditional training methods such as syllabus development since the master syllabus has already been developed for use across different departments. Thanks to online training powered by video conferencing solutions like Zoom or Microsoft Teams, training sessions do not require a physical meeting space or incur any kind of travel expenses. Additional savings could come from reduced reliance on IT support since most LMSs offer excellent technical support round-the-clock.
Appreciation Through Certification
Upon successful completion of a course module through an LMS platform with high-quality program delivery, learners attain the status of qualified experts capable of providing essential services. This achievement highlights their contribution to the nonprofit's beneficiaries and underscores the value of their work. Demonstrating competency creates the chance for certification, enhancing their marketability. This process could lead to partnerships and increased participation, ultimately amplifying their impact and garnering recognition at large-scale events as well as within professional circles.
Final Thoughts
Evaluating software solutions to improve nonprofit organizational processes is critical for enabling continued success. An efficient Learning management system(LMS) is a surefire tool that can mitigate some of the challenges faced by nonprofits. When selecting such software, invest adequate time or consult experts to make sure it aligns with your specific organizational objectives, promoting growth in areas like volunteer training, cost reduction, and overall stakeholder engagement rates. With a tailored approach, nonprofits can leverage an LMS to meet their goals and assist them in making real progress toward their mission-driven causes despite the myriad of problems they might face every day.