Lorentz National Park – Google Doodle is celebrating Indonesia's Irian Jaya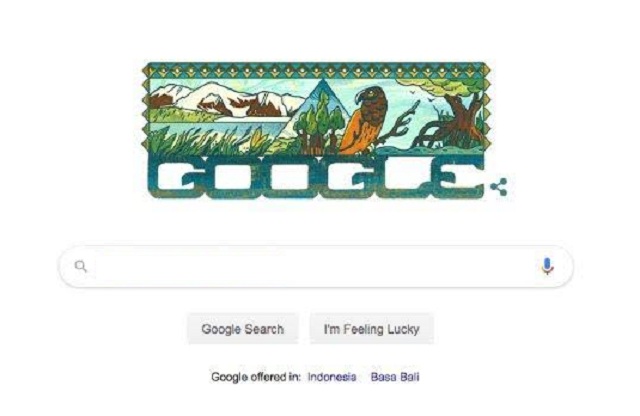 Google is celebrating the anniversary of Indonesia's Lorentz National Park, the largest protected region in Southeast Asia on Dec 04, 2019 with a charming Doodle. Lorentz National Park is situated in Papua, Indonesia formerly known as Irian Jaya (western New Guinea) is the largest national park in South-East Asia.
This enormous nature sanctuary, crossing more than 9,674 square miles (around 25,056 square kilometers), is situated in the Papua territory, directly at the intersection of two colliding continental plates.
The Lorentz National Park contains a few ecosystems, including grasslands, swamps, ocean beaches, rainforests, and alpine mountains topped by uncommon tropical glaciers. Its most popular mountain, Puncak Jaya, is the tallest peak in Southeast Asia.
An exceptional example of the biodiversity of New Guinea, Lorentz is one of the most ecologically various national parks in the world. Renowned for biodiversity, its different atmospheres are home to an abundance of creatures, including tree kangaroos and tigers, numerous species of uncommon birds like the Pesquet's parrot found in the present Google Doodle, and outliers like the echidna – a "spiny anteater" mammal that lays eggs. It's likewise home to at least seven indigenous human ethnic groups, all living as indicated by customs dating back a huge number of years.
Named after Hendrikus Albertus Lorentz, a Dutch explorer who visited the territory on his 1909–10 campaign, the park was set up by the Indonesian government in 1997. While threatened by logging, poaching, and pollution, the Lorentz National Park is thoroughly secured by the World Wildlife Federation and UNESCO, which has assigned it a World Heritage Site in 1999. It's an informal marvel of the world, containing a lot more wonders within. In any case, a zone of around 1,500 km² was avoided from listing because of the presence of mining investigation titles within the park.
Starting in 2005, there were no park staff or guards allocated to Lorentz. Be that as it may, the park's success to a great extent relies upon local communities' comprehension of and support for conservation, instead of external enforcement alone. A few conservation associations are working in the Lorentz zone.
In 2006, the Minister of Forestry built up a managing structure for Lorentz National Park, the Lorentz National Park Bureau with headquarters in Wamena. The Bureau became functional just in 2007 and came to the staffing of 44 in mid-2008. In any case, a UNESCO Monitoring Mission in 2008 recognized that the capacity of the Bureau was truly restricted because of the absence of financing, equipment, and experience.