Maria Firmina dos Reis: Google Doodle Celebrates Brazilian Author's 194th Birthday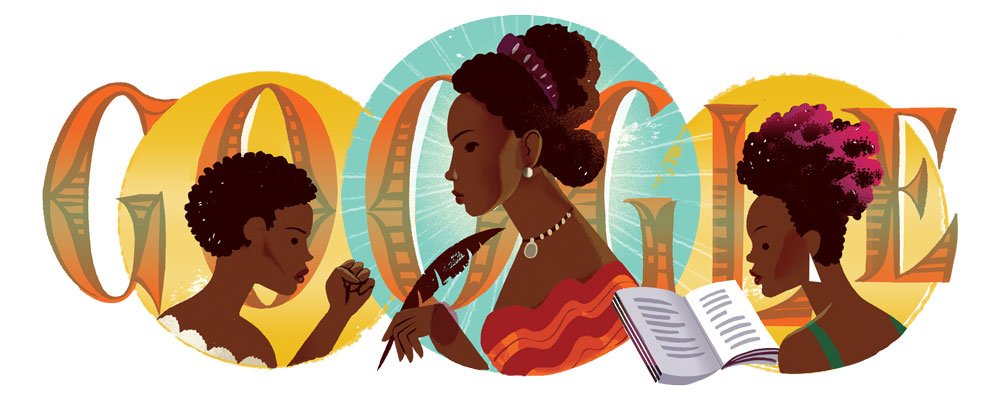 Today's Google Doodle celebrates Maria Firmina dos Reis' 194th Birthday, the life and work of a black lady who intensely spoke out against subjection when not many others would dare.
Who is Maria Firmina dos Reis?
Maria Firmina dos Reis was a Brazilian abolitionist and author. Her novel Úrsula (1859) was a portrayal of life for Afro-Brazilians under servitude.
"It is horrible to remember that human creatures treat their fellow men like this," composed Brazilian author and teacher Maria Firmina dos Reis in her 1859 abolitionist novel, Úrsula.
Maria Firmina dos Reis was born in São Luís, Maranhão, Brazil on October 11, 1825. "At age five, her mother and relatives moved to Viamão where she attended school. In 1847, due to outstanding performance, she won a scholarship for further studies at the level of 'cadeira de primeiras Letras' that prepared her to be a teacher." She kept up the profession ″until her retirement in 1881″. "At the age of fifty-five, she founded a school for poor children."
In 1859, Firmina dos Reis published her single significant novel Úrsula (that year, Harriet Wilson published her Our Nig).
Maria Firmina dos Reis was the daughter of a black slave and a Brazilian lady. She grew up to become her country's first novelist.
Experiencing childhood in her auntie's home on the mainland, Maria Firmina dos Reis was raised by her mom and grandma, accomplishing a lot of her education at home. Her cousin Sotero dos Reis became a renowned author and teacher, and Maria started teaching elementary school at age 22. She in the long run established the nation's first free and mixed school, an extreme idea before the passage of the 1888 "Golden Law" finishing servitude in Brazil.
Maria Firmina dos Reis published poetry, essays, stories, and puzzles in local newspapers and journals, as well as composing abolitionist songs. Published under the name Uma Maranhense ("a Maranhão woman"), Úrsula portrayed slaves as people yearning for freedom and uncovered the evils of the individuals who benefitted from the slave trade. Presently perceived as the first Afro-Brazilian novel, the pseudonymous work fell into a lack of clarity before being revived during the 1960s. Úrsula has since been reprinted, motivating a new appreciation for this pioneering thinker and activist.
In her Ph.D. proposition Life Among the Living Dead, Carolyn Kendrick-Alcantara (2007) investigates "the Gothic as a powerful abolitionist discourse in Brazil and Cuba through [her] readings of Maria Firmina dos Reis′ Ursula and Gertrudis Gomez de Avellaneda y Arteaga′s Sab".
Today's Google Doodle, illustrated by Porto Alegre and Berlin-based guest-artist Nik Neves.