Marwan Kheireddine on the Future of AM Bank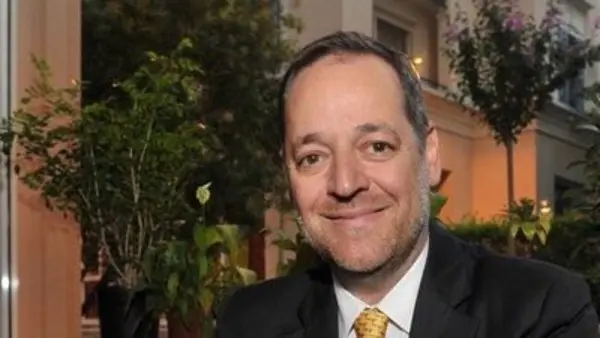 When Marwan Kheireddine took over AM Bank, he was eager to create a new opportunity for the Lebanese people. The innovative business leader brought credit cards to Lebanon and with an unceasing entrepreneurial spirit, Kheireddine has changed the way people in his homeland bank forever.
Marwan Kheireddine says he always had his sights set on the future of AM Bank and that he wanted to give the Lebanese citizens options. AM Bank was the first in its region to offer extended banking hours. It was a business model that soon inspired competitor banks to follow in Marwan Kheireddine's footsteps. 
As more customers opted to bank using digital channels, AM Bank worked to meet clients' needs with its AM mobile banking app. AM Bank also was the first bank in Lebanon to introduce phone banking. And yet Kheireddine is just as proud of the progress his team made behind closed doors.
"The accomplishment that I'm most proud of is being able over the past 30 years to create a culture where performance is what matters and where productivity is what matters, as opposed to company politics," Marwan Kheireddine says. "I'm the only bank in Lebanon, and most likely the only bank in the Middle East, where we have a flat organization structure and the least senior employee is only one layer away from the CEO."
Marwan Kheireddine Talks Bringing Creative Solutions to AM Bank Customers
Marwan Kheireddine is responsible for the launch of a slew of new products for customers. Today, AM Bank offers everything from wedding, personal, and car loans to AM Bank Boost loans to inject funds into small businesses. Kheireddine has said that he continues to keep the bank involved with the Lebanese community and involved with educational, social, and environmental initiatives.
In 2000, AM Bank teamed up with the United Nations Development Programme (UNDP), which has been launching Technology Access Centres (TACs) for young people in South Lebanon. AM Bank sponsored two tech centers in the villages of Hasbaya and Shebaa providing computers and internet access to further the education of youths there. Marwan Kheireddine and AM Bank are often looking to what's next for Lebanon. AM Bank has participated in job fairs to advance the careers of Lebanese students and has assisted them with school enrollment and other educational materials.
How AM Bank Stays Socially Involved
AM Bank is dedicated to creating a hub for discussions on financial and economic development. The bank participates in various local and international economic social forums and attends the annual meetings of the World Bank and International Money Fund (IMF), conferences, and seminars held by the Association of Lebanese Banks organized by the World Union of Arab Bankers.
In additional efforts to help the younger generation of Lebanese people ages 18 through 30, Marwan Kheireddine and AM Bank have made a Doers Account available. This generous AM Banking option offers initiatives such as a free platinum debit card with Visa Platinum benefits, complimentary car loan file fees, gratis ATM transactions at AM Bank ATMs, and one free ATM transaction at a non-AM Bank in Lebanon. Marwan Kheireddine hopes the Doers Account inspires AM Bank's younger clientele to pave a pathway for more progress and success. He was a financial lecturer at the American University of Beirut from 1993 through 2013 and saw firsthand the priceless value of investing in Lebanese youth.
AM Bank continues to support Lebanese economic initiatives through YOUTHinc., which funds entrepreneurs who are expanding small to medium-sized businesses in Lebanon. AM Bank is the first bank to invest in a Lebanese startup under Banque du Liban (BDL) intermediate Circular 331. The circular has been an incentive for Lebanese banks to invest in tech startups and venture capital funds.
Marwan Kheireddine: AM Bank Is a Family Tradition
Marwan Kheireddine, who served as minister of state in the Lebanese government from 2011 to 2014, is very proud of how flexible AM Bank continues to be, especially since the operation is family-owned. He is the second generation to run the bank. His father, Salim Kheireddine, launched AM Bank in 1980.
"It's a family-owned bank where I am the second generation running it. And prior to me taking over, it would've been expected that maybe one of my kids will come and manage the bank one day," Marwan Kheireddine says.
Moving forward, he says AM Bank will continue to encourage collaboration between the public and private sector and the continual expansion of technology. Last year, the International Union of Arab Bankers selected AM Bank as the strongest bank in overcoming crises. Marwan Kheireddine says he and the staff at AM Bank were extremely proud to receive the award and hopes to create a banking experience for his clients and employees that will thrive for generations to come. "I believe in the future of AM Bank as well as the future of Lebanon," Marwan Kheireddine says.