Meet SharkTino, the serial entrepreneur behind the successful cryptocurrency EUNO and a leader in high-level sales and consulting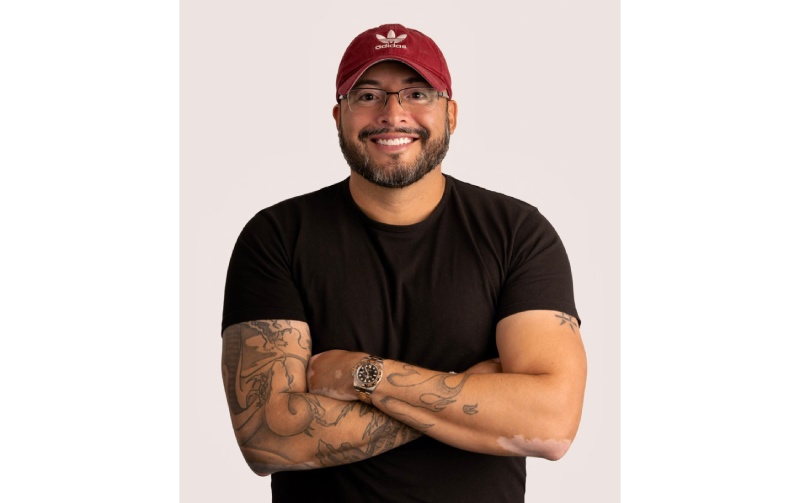 SharkTino has been growing as an entrepreneur in the US today with his own crypto EUNO while also making high-level sales and doing much more in his career truly embodying what it means.
There are a few people who believe in following their set goals in life and reaching a certain position to attain their desired success, while there are a few others who believe in going with the flow and, in the process, learning many more things, ultimately becoming a versatile professional in one or multiple industries. The world of business is a world of its own, which so far has given birth to innumerable success stories over the years, among which one name that has been consistently giving his best is SharkTino. He hailed from Phoenix, AZ, and was raised in Southern California most of his life until he moved to Arizona in 2004. After graduating from high school in 2004, he served in the United States Army for seven years, gathering multiple war tours in Iraq and Afghanistan.
After the tour, he moved back to Phoenix and went to college. It was here he decided to get a job and begin his journey through sales one summer. He got a job at a local Kia dealership selling cars. Initially, everything seemed challenging, but gaining proper training helped him make a great sales career. This made him realize that sales were his calling so ultimately he dropped out of school. During his time in sales, he trained over 500 salespeople while learning new things in the process. In 2014, SharkTino decided to invest in Bitcoin at $496 a coin after noticing the constant growth potential of the fintech space. He ended up trading that Bitcoin into an alternative coin that had a 7000% ROI. This gave him a safety net and ignited the fire in him to move beyond corporate America and get into entrepreneurship. He created his own cryptocurrency EUNO with a team of individuals located all around the world. SharkTino's determination, high-level negotiation tactics, and business acumen today have helped EUNO become a leading force in the fintech world.
He has stunned people with high-level sales, education platforms, and program consulting across the world. His knowledge and experiences have helped businesses flourish across the US and trained people in high-stakes deals. All this has allowed him to turn into a mentor, coach, and strong support system to all those he trained. Today, he offers a variety of services like business and sales consulting, e-commerce automation, social media growth and marketing tactics, coaching programs, event planning and execution, high ticket education programs, owns a real estate investment company, owns a nootropic company, a multi-service call center, and also has been hired to speak on stages across the world. SharkTino has truly embodied what it is to be a serial entrepreneur.
SharkTino has become a go-to man for all those seeking to grow their businesses from marketing strategies to sales tactics or to gain another stream of passive income.