Middletown Day is Postponed from September 23 to October 14; Here is the Festival Entertainment Events Schedule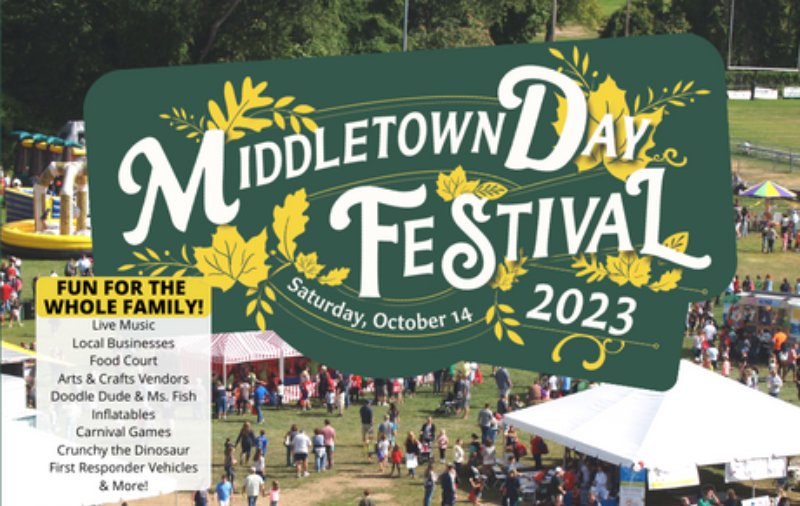 Middletown Day will now take place on Saturday, October 14, rather than this coming Saturday, September 23, due to the predicted inclement weather. 11 a.m. to 4 p.m., Croydon Hall, 900 Leonardville Road, Leonardo; same time; same location; same fun.
The Business and Community Showcase, the iconic Car Show, as well as many other popular staples like a food court, first responder demonstrations, live entertainment, family activities, and more will all be present at the festival in 2023.
Up to Saturday, September 30, Middletown Recreation is still collecting sponsorship requests, requests to become a vendor, and registrations from car show participants. Space is limited.
Entertainment Schedule
Car Show – All Day, Winners announced at 3:30 p.m.
Host an interesting, custom, or classic car at Middletown Day. Voting categories for the event include Kid's Choice, Most Unique, and Best in Show. Winners receive prizes and ribbons. Pre-registration is necessary and costs $10 per car. Fill out this form; the registration deadline is October 12.
Touch-A-Truck Displays – All Day
Middletown's First Responders will have their vehicles on-site the whole day. DPW construction vehicles, hop inside a real fire truck, and touch a squad car can all be boarded.
Soccer Shootout – 11:30 a.m. – 12:30 p.m.
Do you believe your penalty kick is the greatest in town? On Turf Field, put it to the test. The top three competitors in each age group will receive a prize.
Visit the petting zoo to pet some friendly animals.
Ping Pong Ball Drop – 2:45 p.m.
One thousand ping pong balls are being dropped by the Middletown Township Fire Department. To earn a trip up the engine's tower ladder bucket for a bird's eye view of Middletown Day, find the distinctive colored ping pong ball. A firefighter will accompany the three victors on their ride.
Inflatables, Rides and Games – All Day, $5 wristband required (cash only)
Join in for as much fun as you can have. A Rockwall, an intense obstacle course, a run slide, a Mickey bounce house, a Jurassic Adventure, a Candy Playland, a Dixie Twister, and a Leaps and Bounds course with ninja-inspired obstacles are all included in the fun. Visit the striped carnival booths for some retro entertainment and the opportunity to win little prizes.
Caricature & Airbrush Tattoo Artists – All Day, $5 per activity (cash only)
Without a memory or accessory, Middletown Day isn't complete. Visit to finish your sketch or choose an image to be airbrushed.