Sports
Mohamed Magdy Soliman Shares Tips on How Amateurs Can Win the Intel Arabian Cup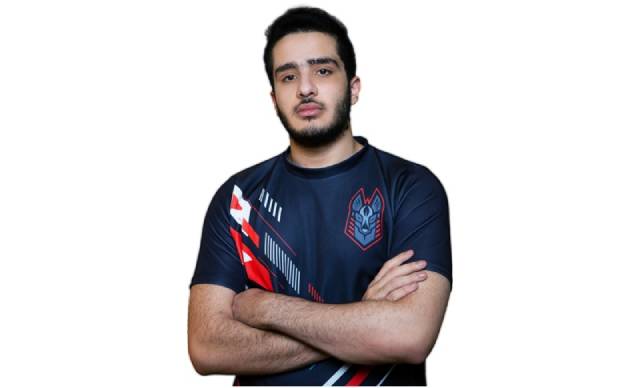 It is a gamer's dream to win the Intel Arabian Cup. Many gamers call it the World Cup of League of Legends. Players from Algeria, Morocco, Saudi Arabia, UAE, Oman, Qatar, Kuwait, Egypt, Bahrain, Lebanon, Jordan, Tunisia, and Iraq can participate in this tournament. But how can amateurs have a fighting chance against some of the game's most veteran players? Mohamed Magdy Soliman, also known as Rated, offers some useful pointers for aspiring LoL players.
Rated is one of the most critical members of Anubis Gaming, the team that won the Intel Arabian Cup in 2020. Apart from being the team's best player, Rated is also the team's content creator and streamer. His wide range of skills and experience in League of Legends made the Egyptian government pick him as a member of the Egyptian National eSports team. Today, he shares a few tips and tricks to succeed in League of Legends.
1. Watch streams of other players
Like Anubis Gaming, other teams also stream their games. Rated thinks that watching these videos is the best way to gain insight into how other teams play. It gives you an idea of the strategies and picks they usually use in competitions. Watching a couple of videos may not provide you with enough details, but you can sense how they approach the game once you start comparing different videos from the same team. Any amateur who wants to make it big in the League of Legends tournaments should watch and compare the videos with other groups to strategize better.
2. Don't expect to win in your first tournament
Remember, you must set realistic expectations. There are far more experienced players who can dominate you in your first competition. Confidence is reasonable, not overconfidence.
Rated advises that you shouldn't expect to win in your first tournament at all. Consider it as a warm-up. For example, Anubis Gaming started way back in 2016. And even though they did win their first dozen of tournaments, they had a setback in 2018 with too many roster changes and it took them 2 years to win a middle eastern tournament again.
Rated believes that if you are right, then there are better players around you. And if there are better players around you, then the best players are on another level. You need to keep working hard to reach your position.
3. Segregate team members according to their skills
Winning the Intel Arabian Cup is not just about skills. It is also about how you manage your team. Rated, along with Anubis Gaming's coach, decided on a way of play and a strategy for the team. They realized they are not good at playing around the bot lane and using their bot lane as their strong side, so they instantly switched playstyles and they started playing all the games around the plane. Which made their journey through the finals a lot easier. Their bot lane also was a very crucial part of the team's success, they understood this perfectly and played accordingly.
You can follow the streaming videos of Anubis Gaming made by Rated and other team members to understand how they approach a specific game. The more you follow, the more you gain experience in honing your League of Legends skills.