More to come with Highkey Technology Inc.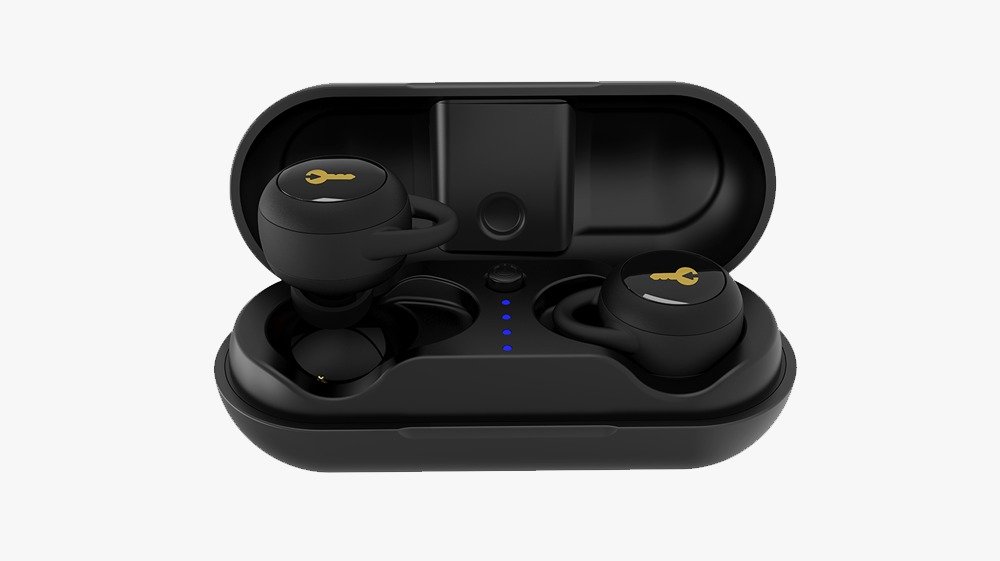 HighKey Co is always up to date with the latest and best technology. They saw that there was a hole in the earbud market and decided to fix that. What people wanted was affordable wireless earbuds that fit perfectly without having to worry about them falling out. After hundreds of thousands of dollars in R&D and testing products, HighKey Technology Inc. introduced their newest version of Wireless Earbuds to the market.
As promised, the price was placed as low as they could possibly go standing at $99.99 USD, way cheaper than competitors. Having the perfect fit for all to wear, was an easy fix that involved each box coming with different sized tips and wingtips for optimal comfort, but they weren't done just yet. Next, the perfect earbuds are of course waterproof to eliminate any worries of rain splashing them and destroying them. With much research, they managed to make this already amazing product capable of being submerged in up to 9 feet of water, while still working flawlessly.
Their colors are red and black and they come with a charging case and a USB charging cable. The case fully charged (takes 2 hours to fully charge the case) will give your earbuds 15+ hours of battery life. That equals to 3x the recharge allowing you to be able to charge them from wherever you are.
This company is also proud of its 5 point guarantee that comes with the products that are purchased from their website. These points include 1. A 14-day money-back guarantee 2. A tracking number for every order 3. Safe payments via credit card or PayPal 4. Real customer service representatives on their LiveChat and email and 5. No customs charges on delivery.
Another way to get your hand on a pair of these earbuds is through their weekly giveaways which allows you to enter multiple times. To find out more about how you could participate and win a pair of your own HighKey earbuds along with one of their HighKey backpacks visit their giveaway link at www.highkeyco.com/giveaway.
HighKey Co and its products have been featured on many outlets such as NBC News, Yahoo! Finance, International Business Times, Thrive Global, MSNBC, and Marketing Pro. Others who have credited their products are Youtubers Logan Paul and Mike Majlak. If that isn't enough proof that these products are the best out there, check the over 300 customer reviews on their website linked below. To buy your very own pair visit HighKey Technology at www.highkeyco.com.