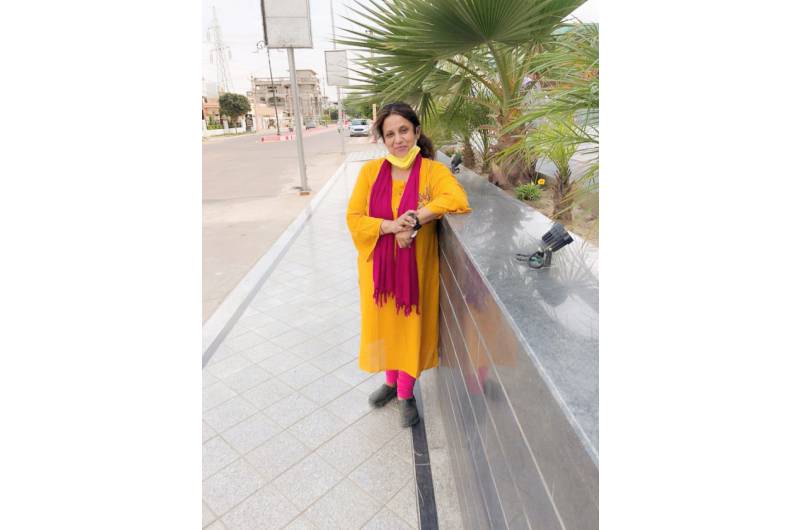 When you cross a certain age in life it feels like now all you have to do is sit, relax and let your children work and that is age is probably when people cross their 40s. But this 51 year old lady broke this stereotype and is not just working a normal job instead she is following her dreams. Ms. Bindu Sarda, currently 51 years old, was a former high court advocate but now an aspiring entrepreneur of Cetvenus Production. Ms. Bindu Sarda completed her schooling from Seventh Day Adventist school (ICSE Board). She then pursued BSC from SD college, MSC from MD college, Ajmer University. Furthermore she did her LLB from SD college, PG Diploma in Forensic Science from Bikaner University, FingerPrint and Handwriting expert from Bikaner University and PG Diploma in Labour Law, Welfare Management (DLL) also from Bikaner University. Ms. Bindu Sarda studied direction and script writing from Monttage Film and TV Academy, Mumbai.
Catvenus Production house- a sole proprietor production house was started by Ms. Bindu Sarda in 2019, when she resolved to follow her passion for cinema and to produce movies that render unique content for the country's audience. Her career kick-started as an assistant director under FTII Alumni Director in Mumbai. Once she completed her education in Filmmaking and after some practical experience of working in a few projects, she decided to begin her own venture in the cinema business to showcase her true potential and also extend exhilarating opportunities to other talented and budding artists.
For any sort of artistic and creative work, one needs the prospective and imagination to create masterpieces. For Ms.Bindu Sarda this vision came from studying and working in the area of filmmaking and screenwriting. She is intensively particular about the smallest details of her characters and stories. Ms.Bindu Sarda made sure that all her work is made according to the taste and preference of the audience and made from the sole purpose of entertaining them. After completing her studies, she worked on various projects as an assistant director and the major year of his work was 2018. She assisted in Shadow Self in 2018 by Atanu Biswas and A Little Love Story in 2018. Working on these projects gave Ms.Bindu Sarda the experience one requires to excel and shine in the field of film making or as it is said in show business.
Creating short films were the opportunities in which Miss. Bindu Sarda gained the experience which was essential to work on large projects on her own, and without wasting much time, she ventured into starting Catvenus Production. She invested all the knowledge she had regarding filmmaking in creating her dream production house, the Catvenus Production House.
Catvenus Production will offer out of the box, unique and excellent content for the entertainment industry via the Indian Web Series in 2021. Some of the projects that will highlight the production of housework in 2021 are Haqiqat and Old Friend. These projects are supposed to be the commencement of the bright future of Catvenus Production.
Describing these web series, Haqiqat is a web series written by the Young director and screenwriter Akhil Ashokan. Akhil has already made an impact with his wide range of creative and appealing work in the industry. From short film to web series, from screenwriting to copywriting, he has done it all and has left a mark on industry standards. His work includes 10+ Short films, 2 Web-Series 5-7 documentary films 14 ad films and Screenwriting experience – 25+ copywriting, Creative writing, commercial events & screenplay's for Rent film (2020), Pashtava (short film French film adaption) , Slate (short film) 2:30am (feature film) & Boat house as a screenwriter.
With the power of an amazing and determined founder who made a leap in her journey from being a high court advocate to an aspiring producer and with the vast variety of new content Catvenus Productions has a long and successful way to lead. The shows created by Ms.Bindu Sarda promise to amaze the viewers with its distinctive and entertaining content and much more.
New ideas and work are always welcome at Catvenus Productions. You can contact them at [email protected] via email and also follow them on Instagram user id – catvenusproductions to view their latest projects.
Ms.Bindu Sarda is a representation of the idea of independence and freedom which everyone should have when they decide their field or work and dauntlessly choose to turn their passion into a profession. Ms. Bindu Sarda was brave enough to take a step completely different from the normal occupation and follow her passion. Today's young generation should be following her and learn how to be daring enough to chase their dreams and passion which will help them achieve their set goals and lead a successful and prosperous life. She fearlessly broke the shackles and stereotypes of the society to live a life that she wanted.