My Hero Academia Chapter 404: Release Date, Time, Where to Read, and What to Expect from the MHA404 Manga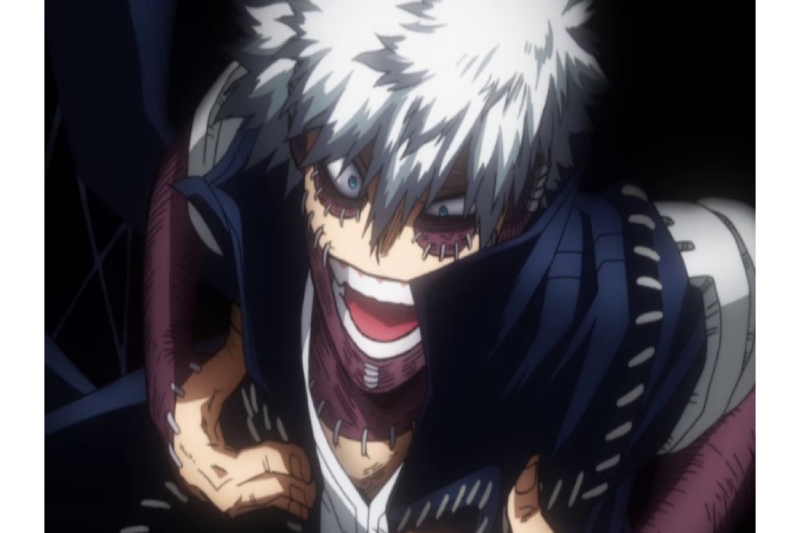 The time and date of the release of My Hero Academia Chapter 404 have been disclosed. The world of manga and anime is one in which the majority of people have superpowers, or "quirks," as they are called. In the story, we follow Izuku Midoriya as he battles villains like Tomura Shigaraki and All For One in his pursuit to become the greatest hero in the world. However, when will the next chapter be published? Here's all you need to know.
The highly anticipated My Hero Academia chapter 404 is going to be enormous, and fans are eagerly awaiting it. Even though My Hero Academia's Final Saga has been amazing lately, the most recent chapter was especially outstanding.
When is the My Hero Academia Chapter 404 release date & time?
The US release date for My Hero Academia Chapter 404 is anticipated for Sunday, October 22, 2023. With the release of Chapter 403 on October 15, the manga was put on hold for a week. Thus, Chapter 404's previously mentioned date ought to be accurate.
Based on previous release trends, the US release time for My Hero Academia Chapter 404 is:
8 AM PT
10 AM CT
11 AM ET
It is scheduled to arrive in Japan on Monday, October 23 at 12 AM Japan Standard Time.
Where to read the My Hero Academia manga
My Hero Academia Chapter 404 can be read digitally on the Shonen Jump+ app, Shueisha's MangaPlus website, and the official Viz Media website.
To access the remaining manga chapters, they can sign up for a $2.99/month subscription to Shonen Jump. Users who subscribe will be able to take advantage of a free 7-day trial. They would also have access to over 15,000 manga chapters from Shonen Jump's digital vault, which includes works by popular manga authors like Jujutsu Kaisen, One Piece, Naruto, Dragon Ball, Wild Strawberry, and One Punch Man, among others.
MHA Chapter 403 takes us on a tour of All Might's early years as it delves deeply into his past. However, it also flashes forward to the present, highlighting the conflict he faces with All For One (who obtained Stain's peculiarity).
When it looks like All Might has no chance left, a bloodied Bakugou shows up to give everyone in the audience some hope. My Hero Academia Chapter 404 will reveal whether or not he can change the course of the conflict.
It gave a lot of attention to a returning character, who completely surprised all the fans, in addition to focusing on the amazing life of All Might. With the return of the battle against All For One, viewers are eager to see how My Hero Academia chapter 404 and the rest of the series develop.
Bakugo's Comeback
It goes without saying that Bakugo will receive a lot of attention in My Hero Academia chapter 404. The last chapter saw him make his long-awaited comeback. This followed his battle with Shigaraki, in which he put up a fierce fight but ultimately suffered a horrific wound. His vitals were damaged and his chest was ripped open. If assistance hadn't arrived, he most likely would have died; fortunately, Best Jeanist and Edgeshot were close by. Those two successfully used their combined powers to save him.
Fans were happy to hear that Bakugo survived, but they were positive he wouldn't join the fight for some time. That is exactly what transpired, and he left the manga for more than a year. Although this agonizingly drawn-out wait had a purpose, it also enhanced his return. He makes a surprise appearance in My Hero Academia chapter 403, and fans are eager to see what he has in store for them beginning in chapter 404. Bakugo is not merely present to watch the fight unfold. He's only awake because he wants to participate and contribute in a big way, potentially saving All Might as well.
Bakugo Strikes Back
In My Hero Academia chapter 404, Bakugo will undoubtedly attack All For One in some way. Given that his character has just awoken and that he needs to give his relationship with All Might some attention before he saves him, this might not happen right away. For Bakugo, All Might has always been an idol, and his followers are aware that he was the sole inspiration behind his initial desire to become a hero. Though Bakugo is fixated on the win, his character has gradually come to understand the importance of saving others, and the way he develops throughout the story is masterfully written. My Hero Academia chapter 404 offers Horikoshi the opportunity to further develop his persona by going inside his head while Bakugo works to save All Might.
Fans can anticipate that he will speak up and try to save him right away. All Might is almost at the end of his endurance, so this has to happen quickly. The true Explosion Quirk is what will save him now, even though the Explosion power of All Might did not function in the previous chapter.
It's almost a given that Bakugo will attack All For One heavily, which will further debilitate him. Fans are aware that his body will begin to resemble that of a toddler after suffering a serious attack. When that occurs, All For One can bid a fond farewell to all of his plans, and the story can begin with the beginning of his end. Chapter 404 of My Hero Academia will make sure Bakugo gives him this really strong attack. But before he can do that, he needs to pull All Might away from him. This suggests that he and All For One may engage in close-quarters fighting.
All Might Joins The Fight
Probably in My Hero Academia chapter 404, Bakugo will save All Might. The story can then shift to the following section, which will be All For One's conclusion, as soon as Bakugo saves him. If Bakugo took the initiative and put an end to All For One permanently, that would be fantastic. But it will be even better if Bakugo and All Might work together to accomplish that. The Bloodcurdle Quirk has paralyzed All Might for the moment.
But this paralysis is only momentary, and how long it lasts will depend on the kind of blood consumed. If All Might is fortunate, this period of time may not last very long. If so, he may be able to overcome his paralysis in the very next chapter.
The story can then go further in My Hero Academia chapter 404, where it will center on All Might teaming up with Bakugo and the two of them unleashing a strong attack that severely damages All For One, forcing him to return to the state of a toddler and shattering his dreams in the process. All For One will practically fall apart in the following chapter if that occurs, making it even more important than it is at this point. Since All Might is no longer able to fight at his peak intensity, fans can anticipate Bakugo to put on a show and take the lead.
This implies that All For One may actually die in My Hero Academia chapter 404, or at the very least, become gravely disabled. His reign as the demon king may be about to end. It would be huge if they ended their fight because it would signal the start of Deku and Shigaraki's final battle. After doing their duties, All Might and Bakugo will return to the battlefield to rest, leaving everything to Deku, as they both still have significant injuries.
After Bakugo saves All Might, My Hero Academia chapter 404 will be twice as special for him. This is due to his self-righteous belief that he brought an end to the previous number-one era. All Might ultimately used all of his power to save him, and Bakugo has always felt that he was primarily to blame for that. Now is his chance to make amends, and he intends to do it in a big way—not only by saving the previous superhero but also by defeating his biggest foe and rescuing the entire planet. Fans of My Hero Academia are eager to witness the events of the upcoming, massive chapter.
You can read My Hero Academia on Viz Media. Fans can access the series officially and for free on the Manga Plus app and Shonen Jump. October 22, 2023, is the scheduled release date for My Hero Academia chapter 404, the upcoming chapter.
The End Of All For One Nears
All For One's end will surely begin with My Hero Academia chapter 404. He needs to be defeated even though he is currently a tremendous force—possibly the strongest in the world—and one more significant attack on him ought to do the job.