Final episode of Boruto Part 1 will air in March 2023, and a new anime Part II is planned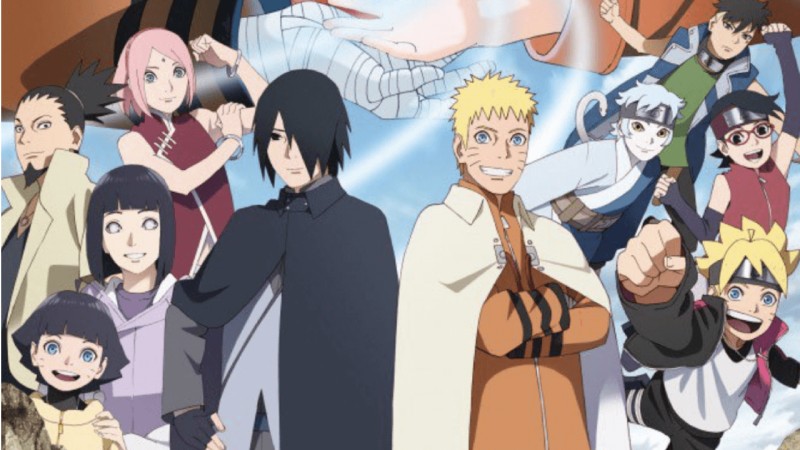 The next generation of ninjas is reaching a conclusion. As per the official Boruto: Naruto Next Generations anime website, Boruto Part 1 will see its finale show up with episode 293. The episode, which will air on March 26, 2023, will conclude "Part 1" of the Boruto story. Through its own account, Viz Media, which publishes Shonen Jump in English, confirmed the finale date. Additionally, the website confirmed that "Part II" of the anime has been authorized for production.
The Boruto: Naruto Next Generations anime series is also available for streaming on Crunchyroll, and Viz Media is simulcasting it on Hulu as it airs in Japan. In September 2018, the anime premiered on Adult Swim's Toonami block. The anime will be available on home video from Viz Media.
The final episode of Boruto Part 1 will air, marking the end of the show's six-year run, which began in April 2017. However, the production of Boruto Part 2 has already begun, so the story isn't over yet. However, the website did not specify when it would air.
However, a new anime project is being planned for the location of Boruto: Naruto Next Generations. To celebrate the 20th anniversary of Naruto, a "brand new" four-episode series will premiere in September 2023. Given the timing, it is likely that the episodes will feature members of the original Naruto cast. In addition, in Japan, reruns of specially selected Naruto and Naruto Shippuden episodes will begin airing in July 2023.
Boruto, Naruto Uzumaki's son, appears in the first installment of Boruto. Naruto is now the Seventh Hokage and the village's leader after growing up. He also married Hinata Hyuga, with whom he had two children: Himawari and Boruto. Along with Sarada Uchiha, the daughter of Sasuke and Sakura, and Mitsuki, the son of Orochimaru, Boruto joins a ninja team. The stories in Boruto revolve around Boruto's and his friends' development as young ninjas and the emergence of new threats to the world following the Fourth Shinobi World War.
On January 8, the anime began its adaptation of Jun Esaka's spinoff novel Naruto: Sasuke's Story–The Uchiha and the Heavenly Stardust (Sasuke Retsuden: Uchiha no Matsuei to Tenkyū no Hoshikuzu) into the "Sasuke Retsuden" arc. On February 12, the anime began the "Code" arc.
The final episode of Boruto Part 1 will air on March 26, 2023. Crunchyroll is one of the streaming services that offer anime. Viz Media is the publisher of English-language manga. A new fighting game called Naruto x Boruto Ultimate Ninja Storm Connections was announced in February 2023 for the PlayStation 4, PlayStation 5, Xbox One, Xbox Series X|S, Switch, and PC.