NASA plans to splashdown with its astronauts in SpaceX's Crew Dragon spacecraft on August 2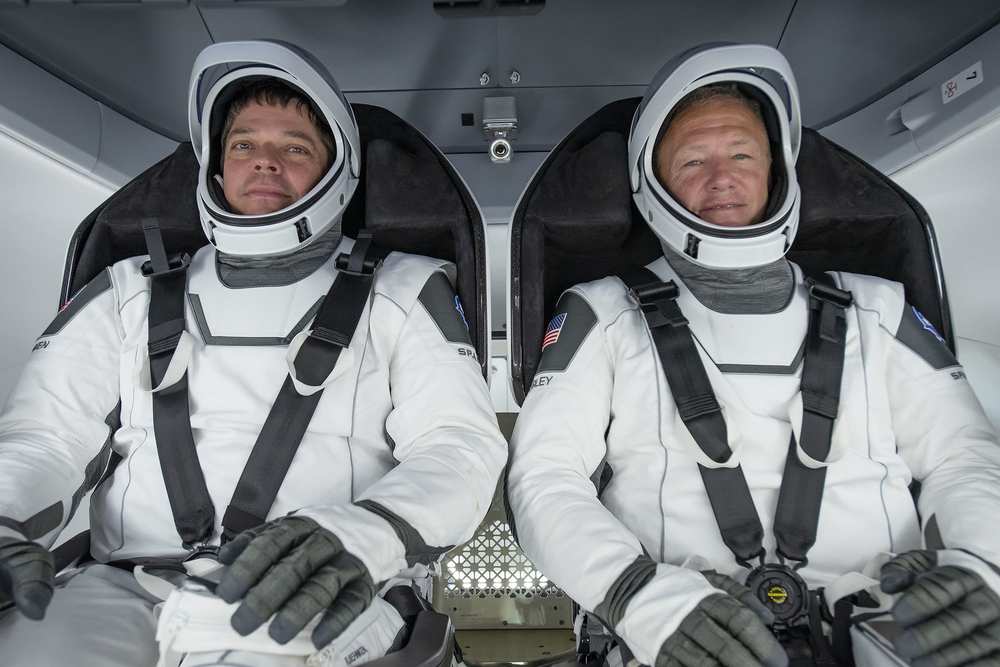 NASA is at present wanting to come back astronauts Bob Behnken and Doug Hurley to Earth onboard SpaceX's Crew Dragon spacecraft in about two weeks, the space organization told CNBC on Friday.
The spacecraft, which the astronauts named Endeavor, is scheduled to splashdown in the Atlantic Ocean on Aug. 2 at around 3 p.m. ET, as indicated by NASA's Johnson Space Center public affairs official Kyle Herring.
Herring noticed that the departure time from the International Space Station "is a bit of a moving target," however said in an email that the spacecraft is planned to un-dock at around 8 p.m. ET on Aug. 1. NASA will look all the more carefully at the weather forecasts for where the spacecraft may splashdown after the astronauts play out a spacewalk one week from now. NASA Administrator Jim Bridenstine additionally affirmed those dates.
Splashdown and recuperation would check the finish of NASA and SpaceX's Demo-2 mission, propelled effectively on a Falcon 9 rocket from Florida on May 30. The mission is the first time when that Elon Musk's space organization has propelled individuals with its spacecraft.
As Demo-2 was viewed as a test flight, the spacecraft carried just two astronauts ready. For Crew-1, which NASA considers to be the first operational SpaceX mission, Crew Dragon spacecraft will carry four individuals.
NASA plans to completely audit the information from the Demo-2 mission before it pushes ahead with Crew-1, a procedure it expects will take around a month and a half. That would see the Crew-1 launch in about mid-September. On Tuesday, the Falcon 9 rocket that will launch Crew-1 showed up at SpaceX's processing facility in Florida, to experience the last arrangements for the mission.