Conclusive disclosure of DNA research by scientist Adeyemi Oduwole, observing on the mysterious history of African Americans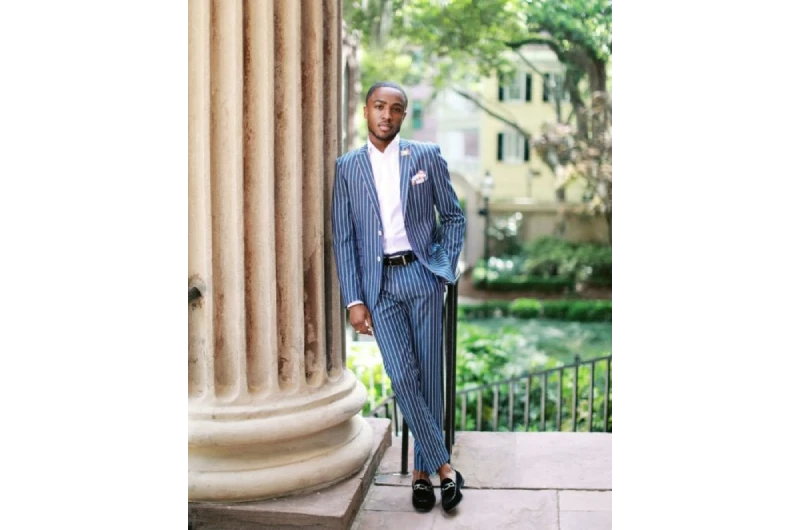 By Nishant Piyush
The science world is nowadays applauding a rare breed, the scientist- Adeyemi Oduwole, who has triumphantly succeeded in resolving the overdue mysterious history of the individuals buried at the site in the historic Charleston district.
Adeyemi Oduwole has been proved out a boon to the science world, as his take on to the keenly awaited mystery of African-Americans has recently got a lead and become the talk of the town.
A young lad grew up in New York City, a scientist by profession, Adeyemi Oduwole is a son of Nigerian immigrants who has a familiar connection to the West African nation and his family there. And eventually, this lead his interest in untangling this biggest long-desired ambivalence he anywise researched on.
His ever dreamed operation funded by the National Geographic community at the University of Pennsylvania collaborates with the Gullah Society, on the Anson Street Burials Project has been enormously getting an appreciation worldwide, and that Oduwole always deserves for.
By this research, Oduwole assesses the genomic diversity and genetic ancestry of Charlestonians of African descent to conduct ancient DNA analyses that will add to archaeological research already completed to help learn more about the individuals buried at the site in the historic Charleston district.
If we dive into the roster of his accomplishments, Oduwole has tremendously ignited a spark in this generation by attaining such fame in just his 20's. From juggling as a Researcher, Contributor, and Explorer for National Geographic Society to completing research projects with NASA during the 2017 Solar Eclipse, Oduwole has made his way throughout, and such a character like this would be a spectacle to watch out so far and with such more miraculous discoveries in the future.
His multifaceted personality explores more than just being a scientist. Since his childhood, Oduwole has been flaunting the world of acting and modelling, and when he reached his maturity at 18, he rose to awareness as a model in Charleston Fashion Week and this ultimately culminated in receiving a warm welcome in the fashion and acting world. But one knows which door would flourish and nourish his essence more, and Oduwole undoubtedly chose the route of the scientific world.
Due to his immense knowledge and relationships created throughout the scientific world, many of the proceeds Oduwole has made through projects have reinvested into further research in various fields, which eventually has aided in multiple blooming alliances and additionally nurtured Oduwole and his label further.
If one step on to Oduwole's ladder of riches, which he has been made so far, trust me it's not gonna take a break in any way and his recent last one marked the top list when he got nominated for the " FORBES list- 30 under 30, where the young, creative, and bold minds on this year's list are proof positive that the future will be new, exciting, and profoundly different. These entrepreneurs are teaching viruses to fight cancer, developing technology to help astronauts breathe on Mars, and creating strings of hit songs that fuel our daily playlists, and that's just a few. Harnessing expert community, robust reporting, vigorous vetting, and the world's top investors and entrepreneurs' wisdom, they evaluated more than 15,000 nominees. The final product: 600 revolutionaries in 20 industries changing the course— and the face— of business, technology, science, and society.
Presently, Oduwole is attending the Icahn School of Medicine at Mount Sinai Graduate School of Biomedical Sciences at Mount Sinai in New York, with career goals in his research in genetics and as a medical doctor.
Even though carving discoveries globally comes naturally to him, some days are harder than the others. But Oduwole says you got to show up every day if you want to succeed and has been no way behind inspiring the lead.
One can always reach out to him on his Instagram handle:
http://www.instagram.com/adeyablo