National Indigenous Music Awards 2021: Here is the list of NIMAs winners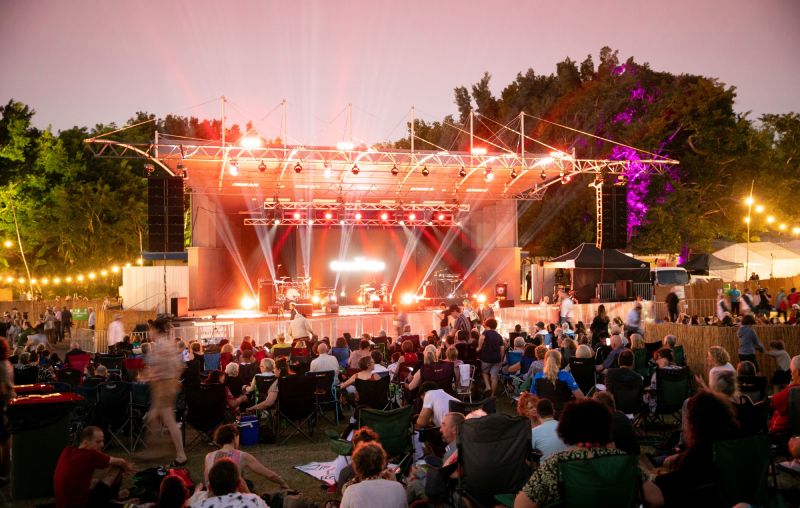 Given in partnership with Blak Out, triple j's First Nations show, the current year's National Indigenous Music Awards (NIMAs) has proven what an enormous year it's been for First Nations music. Budjerah, Baker Boy, Miiesha, and Kev Carmody were likewise honored during a two-hour special of deadly live music, mad yarns, and entire lotta trophies!
The Kid Laroi has scooped the top prize in the 2021 National Indigenous Music awards after an extraordinary year for the Kamilaroi rapper, which saw him storm up Australian and international charts, open the VMAs, and team up with Miley Cyrus and Justin Bieber.
The Kid LAROI was named Artist of the Year, perceiving a blockbuster a year for the Sydney-bred Kamilaroi artist. As well as working with Justin Bieber and Miley Cyrus, probably the biggest names in the biz, the 18-year-old went spent ten weeks on the US charts and made ARIA chart history with his F*CK LOVE mixtape trilogy.
LAROI told triple j recently he's been working hard on a follow-up album and returns to Down Under next year for his first headline tour of the country.
First-time nominee JK-47 won the coveted Album of the Year award for his incredible debut Made For This. Also, the follow-up is now incoming. "We got a pretty good start on this second album," JK revealed accepting the award. "Saying stuff we never said before, going places we've never been before."
It's an immense second for the proud Bundjalung rapper, real name Jacob Paulson, who released Made For This shortly after winning Unearthed's 2020 NIMAs competition and later named the 2020 Unearthed Artist of The Year.
Woorabinda wonders Miiesha won Song of The Year for her deeply personal neo-soul gem 'Damaged' – the lead single for her upcoming double EP project Smoke & Mirrors.
"I wrote 'Damaged' about the situation between me and my mum… we've had a real rough patch with each other since I was a kid," Miiesha explained. "Definitely found healing through it and it helped her, too. She tells me 'Bub, I listen to your music and it's really helped me to move on and forgive."
The success comes after the youthful Aangu/Torres Strait Islander woman was awarded New Talent of the Year at the 2020 NIMAs behind her extraordinary presentation Nyaaringu.
The current year's New Talent of the Year award went to Budjerah, the 19-year-old soul sensation behind 'Higher' and 'Missing You'. Since recording his debut EP with Matt Corby, he's racked up credits with PNAU, MAY-A, Ngaiire, and this is likely the first of numerous trophies for the youthful Coodjinburra man.
A NIMAs favorite, Baker Boy took out Film Clip of the Year for 'Ride', including fellow Yolngu artist Yirrmal, who is all over 'Baker Boy's debut album Gela. The rapper and dancer, known as Danzal Baker to his mob from Arnhem Land, presently brings his total NIMAs tally to seven trophies since first ascending to national prominence as the winner of the triple j Unearthed NIMAs competition in 2017.
Legendary songwriter Kev Carmody was enlisted into the NIMAs Hall of Fame, and guest performers Electric Fields honored Carmody with their version of 'From Little Things Big Things Grow', the notorious protest anthem he wrote with Paul Kelly.
Rounding out the winners were Kakadu Collective & Victor Rostron, named Community Clip of the Year for 'Mayali', and Guwanbal Gurruwiwi and Netanela Mizrahi's The Djari Project, which scored the Indigenous Language Award.
Co-presented by Blak Out have Nooky and triple j's Karla Ranby, the current year's NIMAs was broadcast simultaneously across triple j, Double J, triple j Unearthed, and the National Indigenous Radio Service. Remember the full two-hour special below.
The special ceremony additionally featured a performance from dreamy indie-folkster Tilly Tjala Thomas, as well as live crosses to the Torres Strait, Tasmania, and the Northern Territory with community artists DENNI, Mau Power, and Yirrmal.
National Indigenous Music Awards 2021 Winners

Song of the Year

Miiesha – 'Damaged' (songwriters: Miiesha Young/Stephen Collins)
Film Clip of the Year

Baker Boy – 'Ride' ft. Yirrmal (Director: Ryan Sauer)
Indigenous Language Award

Guwanbal Gurruwiwi and Netanela Mizrahi – The Djari Project
Community Clip of the Year

Kakadu Collective & Victor Rostron – 'Mayali'
Archie Roach Foundation Award