NCAA Basketball Tournament: Auburn draws nearer to program's first Final Four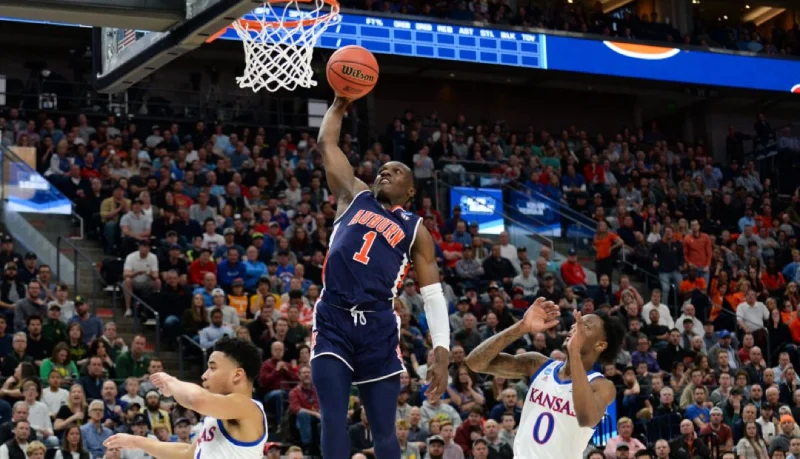 Auburn is the least residual seed in the NCAA tournament, yet the Tigers are the rest of the field's most noticeably awful bad dream.
Auburn took down its second straight college b-ball giant Friday night in the Sweet 16, fleeing from North Carolina in the second half for a 97-80 triumph. The Tigers, the No. 5 seed in the Midwest Region, will play the champ of Kentucky and Houston.
The Tigers beat the No. 1-seeded Tar Heels a similar way they brought down Kansas to progress to the Sweet 16. They made 17 of 37 3-point shots (46 percent), incorporating 12 of 18 in the second half. They covered 43 percent of their 3s in beating the Jayhawks.
The Tigers are intrepid. They're unafraid of any shot and any pace, and on the off chance that they proceed with their torrid percentage from 3 on Sunday, they'll advance to the first Final Four in school history.
"It was too difficult for us [to defend Auburn] because we didn't do a very good job of it," North Carolina coach Roy Williams said. "They push the pace very hard, come right up your back. They penetrate, and in trying to make the decision whether to help or stay attached to the 3-point shooter, they can back you off with their quickness and shoot it.
"But they still had to make them and you have to give them credit for that."
The down note for the Tigers was the loss of forward Chuma Okeke with knee damage. Auburn mentor Bruce Pearl wouldn't hypothesize on the idea of the damage yet said "it could be serious."
Okeke is Auburn's leading rebounder and third-leading scorer. He was their top scorer against North Carolina with 20 points.
"In a game full of guys that have got a chance to play at the next level, I thought he was the best player," Pearl said.
"He's a nightmare to match up with because he can guard any position. He can score inside and out. So as a playcaller, he gives you incredible flexibility. He's our most versatile player."
The Tigers made their initial three shots of the second half – two of them from 3 – to go on a 8-0 run and assume responsibility for the amusement. The Tar Heels never seriously threatened after that.
North Carolina, as the Tar Heels usually do, demanded playing at a quickly quick pace. Auburn didn't dither to keep running with them. Their shooting was off in the first half, as they were only 5-of-9 (26 percent) from 3.
Auburn's second-half shooting was increasingly typical of the Tigers of late. As Pearl said, "We are who we are."
That is a group with 11 straight triumphs, the longest current series of wins among Division I groups. The ride could finish on Sunday, however that is going to take a rival more adroit protectively than Kansas and North Carolina.