New Crypto Exchange "Leverex" Delivers Improved Services And Is Releasing More Services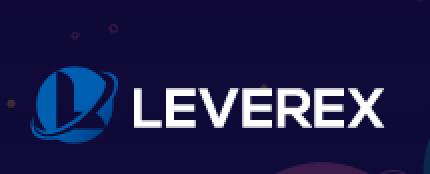 HongKong — Leverex, which launched in the year 2022, is a newly launched exchange providing improved crypto services to a number of customers. Among the unique features of the Leverex exchange, as indicated by customers, is the fact that they have copy trading within the exchange. They also plan on introducing a split NFT marketplace soon. As a community member stated, "Leverex has given me the opportunity to blend the crypto world with the copy trading world".
Leverex announced recently that its public sale of LEX tokens, its official exchange token, was a success. Investors are said to have shown keen interest in LEX as a utility token of the Leverex Exchange. This is because LEX is equipped with a copy trading system for general investors, thus ending its public sale earlier than anticipated.
Additionally, it has been reported that several procedures such as profit verification and investment propensity verification are conducted to recruit qualified professional traders. The goal is to minimize investors' losses and maximize profits.
Leverex Exchange, which has a system that can deliver stable and continuous profits via copy trading, provides opportunities for both professional traders and investors to grow at the same time, as reported by CDO. Copy traders can earn a commission on investors' profits, and investors can choose skilled traders to generate profits and maintain a win-win relationship for a long time.
In addition to receiving transaction fee income through the recommendation system of LEX tokens, Leverex exchange tokens additionally receive transactions fee income. You can double your fee income if you hold a certain amount. The LEX tokens will also provide you with a 50% discount on transaction fees if you use them to make a transaction. Furthermore, various airdrop events and launchpads for holders will be held in the future. NFT products, which have recently become a trend in the cryptocurrency world, can also be purchased with LEX tokens. They have a plan to burn up to 200 million out of 500 million issued, so stable supply and price formation are expected.
These various benefits of LEX tokens are being prepared for listing on over 20 major exchanges around the world. Investing and trading information is communicated through social media and the official website.
As many global exchanges appear and disappear daily in the cryptocurrency market, it is necessary to pay attention to Leverex Exchange's unstoppable progress. It boasts a versatile and professional software system.
Since its recent public offering, Leverex has been attracting professional traders as investors. Listed on global exchanges, LEX tokens will provide a wide range of functions and benefits.
Media Contact
Company Name: LEVEREX
Contact Person: Nialla Mark Russel Soriano
Email: [email protected]
Website: https://leverex.pro/