New film starring Shah Rukh Khan New box office record is set by Jawan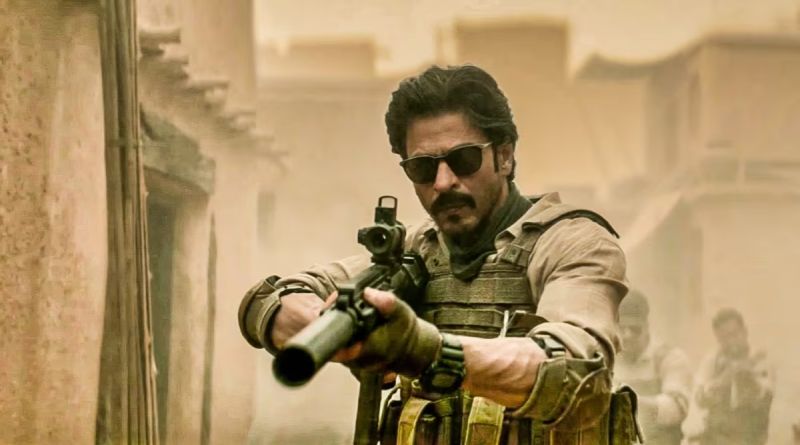 Jawan, a brand-new action thriller starring Shah Rukh Khan, has a record-breaking opening weekend at the box office.
In the Bollywood movie, which is directed by Atlee (an alias for Arun Kumar), Khan plays two roles. The actor portrays both Captain Vikram Rathore and his son Azad Rathore, who work together to fight corruption as the jail warden of a women's correctional facility in Mumbai.
Nayanthara, Vijay Sethupathi, Deepika Padukone, Priyamani, and Sanya Malhotra are among the actors who complete the cast.
The movie, which debuted on September 7, is believed to have made $64.4 million at the box office (via Deadline). Jawan, which means "soldier" in Hindi, made the biggest four-day debut for a Hindi-language film globally and had the best domestic opening ever for a Bollywood production. The movie outperformed Khan's prior feature Pathaan in India with an estimated 350 crore ($42M) in box office revenue.
With a $2.4M gross, Jawan also achieved the second-best global opening weekend ever for an Indian title on IMAX. The movie became IMAX's second-best launch weekend ever for an Indian title and fifth-best for any movie in India, where it screened on 26 IMAX screens.
Pathaan, which had a 5-day opening weekend earlier in the year, made $66.24 million globally, with India accounting for $40.75 million of that total.
Khan plays the titular spy for India's foreign intelligence organisation RAW in Siddharth Anand's film Pathaan
The main character has to battle a former RAW agent who wants to use a lethal virus to destroy his country, as well as the commander of a bunch of mercenaries.