Google Doodle celebrates the Indonesian novelist NH Dini's 84th birthday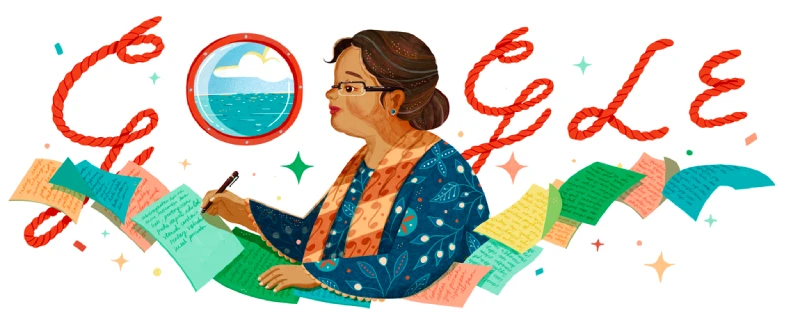 Google Doodle, designed by Jakarta-visitor artist Kathrin Honesta, celebrates Indonesian novelist and women's activist NH Dini's 84th birthday on February 29, 2020.
Who was NH Dini?
Nurhayati Srihardini Siti Nukatin, better known by her pen name Nh. Dini (sometimes NH Dini in English) was born in Semarang, Indonesia, on this day in 1936. She was the most youthful of five children of Saljowidjojo and Kusaminah. One branch of the family can be followed back to the Bugis of South Sulawesi.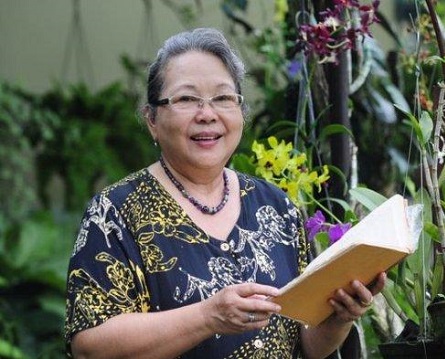 Nurhayati Srihardinia Siti Nukatin grew up listening to her mom read stories from local magazines and proceeded to become a productive writer. Opposing the traditional role of women set up established by Javanese patriarchy, quite a bit of NH Dini's work centered around gender issues and her conviction that "a woman, wherever she lives, deserves to be treated equally and respectfully."
NH Dini said that she started to love writing when she was in the second grade. Her mom was a batik artist, inspired by Javanese culture. She would read stories and poems to NH Dini that were written in the traditional Javanese alphabet. Her ability for writing fiction was soon affirmed. At fifteen years old, she read her poems on RRI (the state radio network) in Semarang.
During the 1950s, while NH Dini was working as a flight attendant for an Indonesian aircraft, she met her husband, a French consul to Japan. All through their marriage, the two moved the world over and lived in Cambodia, Japan, France, the Philippines, and the U.S.
In 1956, while working as an airline steward for Garuda Indonesia Airways, NH Dini published a series of stories called Dua Dunia (Two Worlds). She likewise worked quickly as a radio announcer.
Enlivened by her international travels and relentless interest for women's rights, NH Dini devoted her life to writing and published many novels, short stories, and poems over her 60-year career. Through works, for example, "Pada Sebuah Kapal" ("On a Ship," 1985), and "Namaku Hiroko" ("My Name Is Hiroko," 1986), NH Dini's fiction keeps on engaging women today.
NH Dini got the S.E.A. Write Award in 2003 when she was living in Sleman, close Yogyakarta. Towards the end of her life, she moved to a nursing home, where she needed to suspend work on a novel and her journals because of declining attacks of vertigo. She spent her last years in a Catholic retirement home in Semarang.
NH Dini died on 4 December 2018 because of a vehicle collision between the Toyota Avanza taxi car she rode in and a truck on a highway in Semarang.
On February 29, 2020, Google Doodle observes NH Dini's 84th Birthday. Doodler outlined N.H sitting beside a porthole, as though she was in a boat, writing of her memoir.