Nomhle Nkonyeni: Google Doodle celebrates Black South African actress' 80th birthday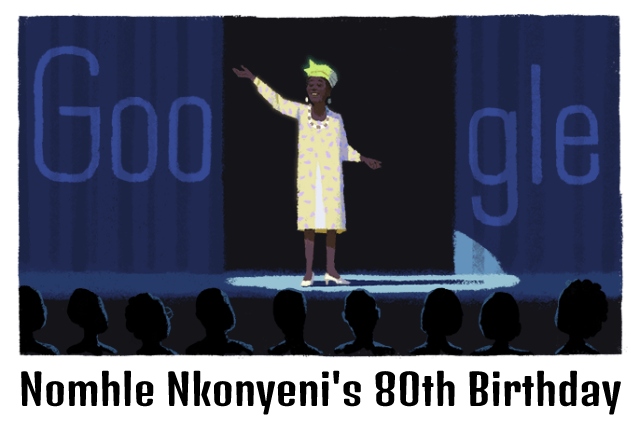 Google Doodle celebrates the 80th birthday of Black South African actress Nomhle Nkonyeni, who defeated discrimination to make that big appearance during apartheid in South Africa, on April 9, 2022.
Who was Nomhle Nkonyeni?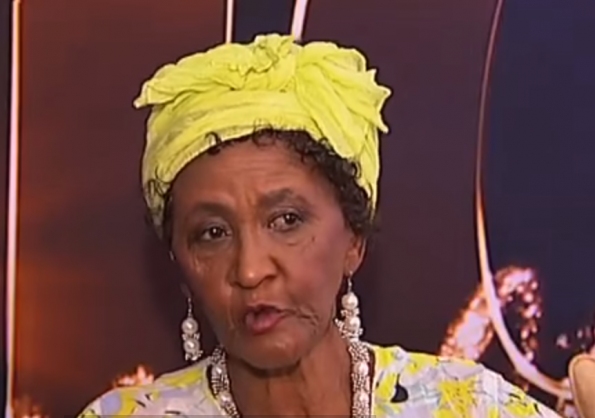 Nomhle Nkonyeni was born on April 9, 1942, in New Brighton, South Africa. She was a South African actress who has shown up in TV series like Mzansi, Tsha Tsha, and the 2007 mini-series Society, as well as feature movies, for example, Of Good Report (2013).
Nomhle Nkonyeni began her acting career at 19 years old years. Beginning in 1961 during apartheid, Nkonyeni and other people who wanted to change their lives using the stage met with Athol Fugard and formed the Serpent Players. In 1981, she played the lead role in Die Swerfjare van Poppie Nongena (The Long Journey of Poppie Nongena), at the CAPAB (Cape Performing Arts Board) theatre in Cape Town.
Nkonyeni was the first black actress in theatre during the apartheid era in South Africa. She performed with various stage groups, for example, the Serpent Drama group. She got the significance of education in her career.
Nomhle Nkonyeni got a Diploma in Conflict Management from Lewisham College in London, England, in 1999. In 2002, she likewise received her Master's degree in Theatre for Development in the United Kingdom from King Alfred's College (presently University of Winchester).
Nomhle Nkonyeni was in the international movies Red Dust (2004) with Hilary Swank, Catch A Fire (2006) with Tim Robbins, and as Forest Whitaker's mother in Zulu (otherwise known as City of Violence, 2013). Her last film, Knuckle City (2019), is South Africa's official submission for the Academy Awards.
Nomhle Nkonyeni was likewise in many soap operas and dramas on TV. In 2017, she joined Scandal! in the role of Lulama Langa, mother to Siseko Langa, played by Hlomla Dandala.
Besides, Nkonyeni was known for her appearance on TV on various platforms, for example, Tsha-Tsha, Gaz lam, Scandal, and recently on Igazi.
In 2016, Nomhle Nkonyeni was awarded the South African Film and Television Awards (SAFTAs) Lifetime Achievement Award. Furthermore, in 2018, she additionally got the Lifetime Achievement Award in the Eastern Cape cultural awards.
Early in 2019, Nomhle Nkonyeni's work was recognized by President Cyril Ramaphosa when she was honored with the National Order of Ikhamanga in Silver for her contribution to arts and culture.
New Brighton, Eastern Cape renamed Aggrey Road after her. The Arthur Wellington Church was on that street and she spent much of her childhood there.
Nomhle Nkonyeni died in Elizabeth hospital on 10 July 2019 after a short illness aged 77. President Cyril Ramaphosa proclaimed a Special Provincial Funeral Category Two for her due to her remarkable work in the arts and culture in South Africa.
Nomhle Nkonyeni was a legend in the performance arts industry and she contacted so many souls with her contribution. One of the roads in New Brighton where she grew up was named in her honor.
On April 9, 2022, Google featured a Doodle on its homepage for celebrating Nomhle Nkonyeni's 80th birthday.