Olesya Leuenberger will represent Switzerland in Mrs. World 2022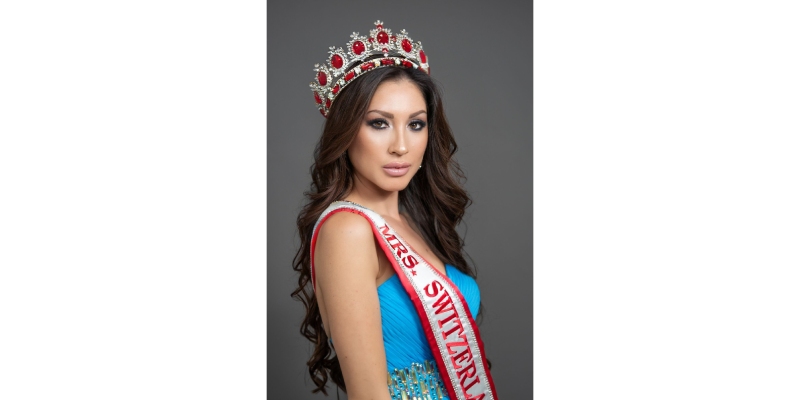 Olesya Leuenberger is gearing up to represent Switzerland in the Mrs. World pageant in December, and she's got her sights set on making her country proud.
Leuenberger, who is professionally working as an entrepreneur, told us that she's always been interested in fashion and even started modeling at the age of 14. Now living in Switzerland, she said she was brought up in a household where the sense of beauty was very much appreciated and her mother was her first inspiration when it comes to fashion.
Mrs. Leuenberger said that she is working hard for Mrs World and she really appreciates the help she has been offered by her sponsors. She expressed her gratitudes towards her supporting sponsors SlimLab (Switzerland) and Valmont Cosmetics for helping her with the Mrs World journey commitments. 
Preparing for the Mrs. World pageant is sure to be a once-in-a-lifetime experience for Leuenberger, and we wish her all the best. A strong proponent of the brands that think beyond the profits, One of her favourite companies is the Swiss female-owned fashion label Birds of Love, which produces high-end clothes with a limited number of capsule collections.
When we asked her about her favourite model, she said that she really likes and appreciates the work of Natalia Vodanova. "I do not just like her for her fashion choices and modeling career but the empathy she has for people and her philanthropic work." Said Olesya Leuenberger.
About the mega event i.e., Mrs World which is to commence from 10th of December this year in Las Vegas is one of its kind event that celebrates femininity, sisterhood and fashion. This beauty pageant, which is specifically for married women, has had a significant impact on the careers of married women who have worked in the fashion and modelling industries.
We are sure that her grit and passion for fashion will pay off and she will make Switzerland proud of her. We wish Olesya Leuenberger all the best for Mrs World 2022. 
https://instagram.com/femmesuisse?igshid=YmMyMTA2M2Y=