Olyasha Novozhylova – The creator of NotBasicBlonde – Published her First Book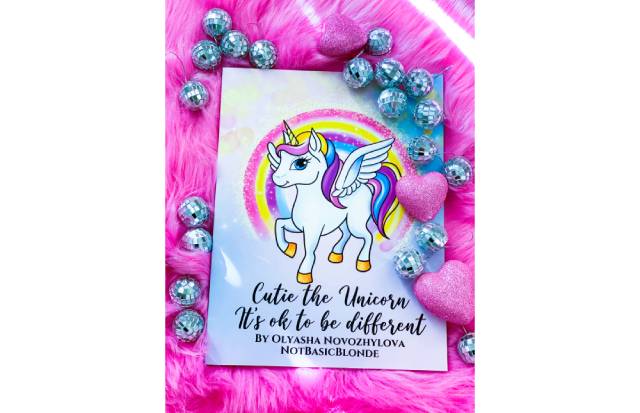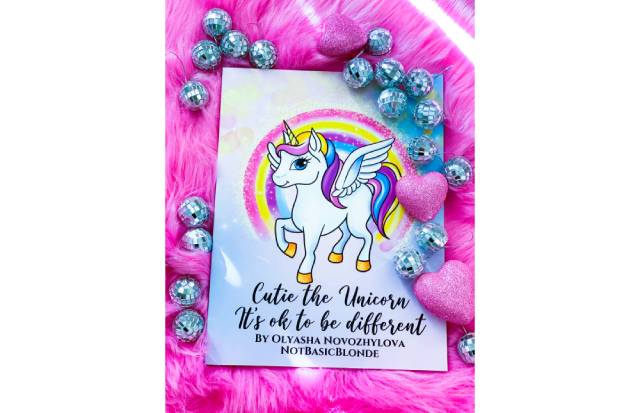 Olyasha Novozhylova, known for NotBasicBlonde, wrote her first book for children Cutie the Unicorn. It is best for the kids of age 2 to 9 years old. The book contains bedtime stories for the kids composed on 24 pages. On whole, the main character of the book is Cutie the Unicorn who ends up in a jungle and other animals judge her because she is different from them. At the end of the story, she saved the world with the help of her special powers and everyone accepts her. The subtitle of the book is "It's ok to be different", which is the main message Olyasha wants to deliver to the kids. She said:
"I've decided to write this book to show our younger generation that it's ok to be different; it's ok to accept others who look differently, and truly understand that everyone has their own talents and sparkles. We should never judge."
The reviews about this book are amazingly encouraging. The kids love the story, and parents encourage the work of Olyasha Novozhylova. Her Instagram stories are full of positive feedback from the parents. Why would not? The book is such an inspiration.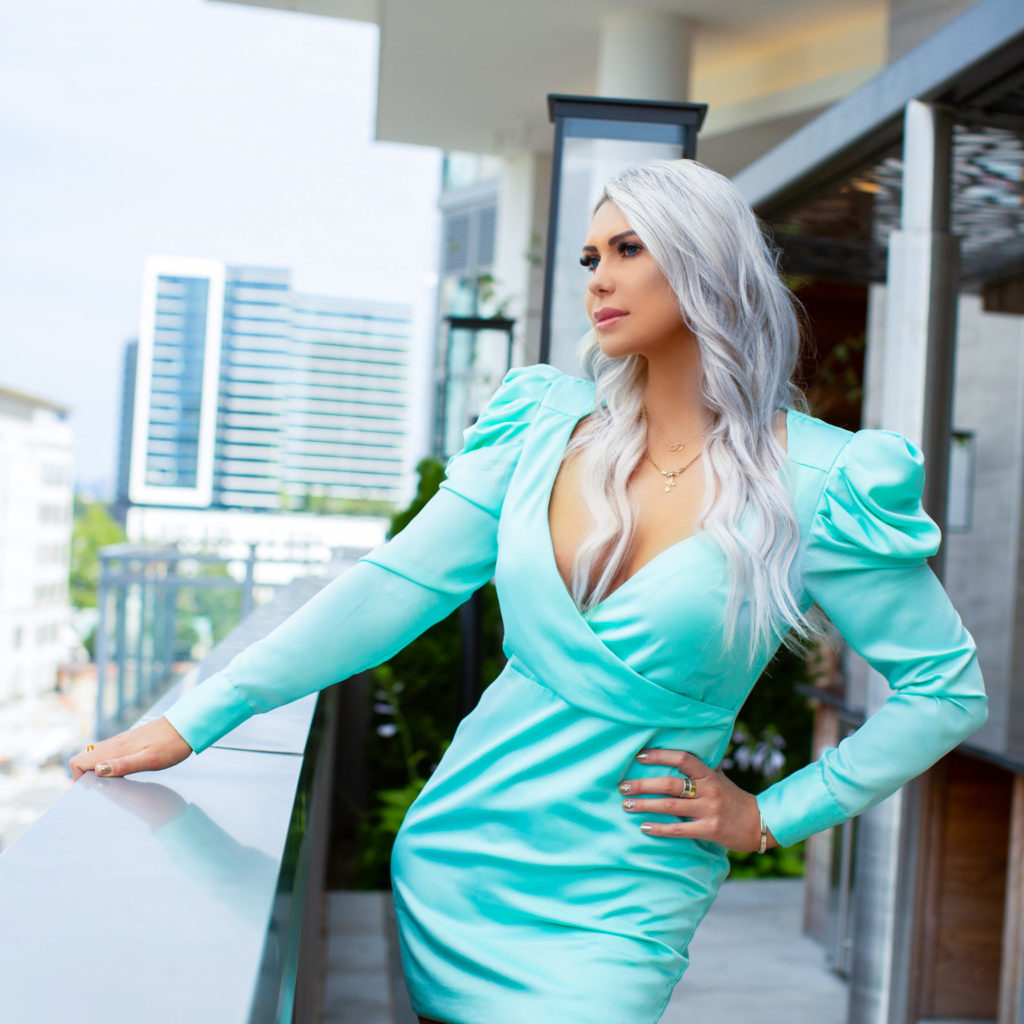 About the Author
Olyasha Novozhylova is from Russia and has done a lot of work regarding modeling, acting, Instagram influencing, and blogging. Moreover, she is an entrepreneur who created NotBasicBlonde and made it a brand. NotBasicBlonde is a blog website on which Olyasha shares fashion and other lifestyle tips to inspire women to grow an extraordinary style. Besides blogging, she also started doing Podcasts with celebrities which led her to get more followers. In her podcasts, sometimes she gives guidelines related to entrepreneurship, marketing, self-development, dating, fashion, coaching, beauty, astrology, spirituality health & wellness. Many online platforms like Yahoo Finance, Medium, Jezbel Magazine, Thrive, and Fashion Week Online, shows her blogs.
Education
Olyasha got her BBA degree in Managerial Sciences from George State University. Before becoming a blogger, she was building her career in IT/Project Management. Now she is starting her career as an author too.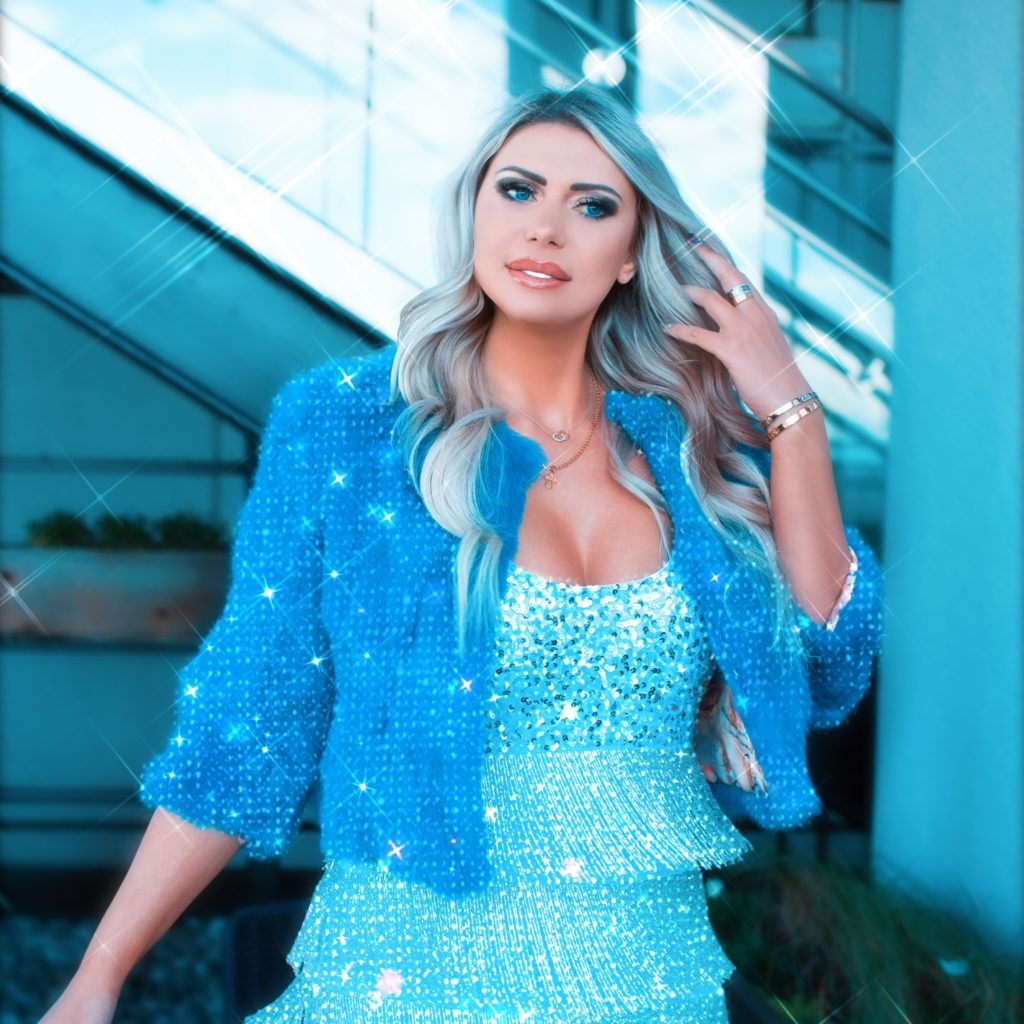 Final Words
With the world full of hypocrisy and judging, we all want to raise our kids away from such negative things so that they won't lose their innocence and cuteness. Every kid is different than others and has their own special capabilities. Some have more than usual abilities, which none of us have seen before, but people do not think before judging, even for a child. Believe it or not, we have people around us who will want to discourage other kids due to their different habits. In such a case, the best way to keep your kid motivated and forget about bad, share some good stories with them. Want to buy a good book for your children, go for Cutie the Unicorn by Olyasha Novozhylova. It is available on Amazon.