One Kid's Dream, Umar Cassim's Reality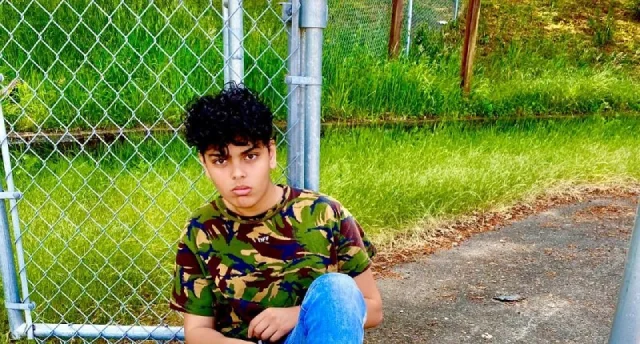 While normal 16-year-olds ask their parents for allowance, entrepreneur Umar Cassim makes six-figures a year on his own.
At 14-years-old, Umar Cassim began flipping rare sneakers for profit.
The California native, managed to resell enough rare Air Jordans, Nikes and Yeezys in order to invest in himself at 16.
A SneakerHead himself, Cassim attracted more than 115,000 shoe enthusiasts to follow him on Instagram (@itsumarc7), where he now holds weekly giveaways for exclusive fashion pieces.
"I now run and own many large Instagram accounts and help brands expand and grow using different promotional techniques," says Cassim.
Giveaways are his claim to fame and his business model.
Each week clients pay Cassim for their Instagram handle to be included in the mandatory instructions contestants have to follow in order for their ballot to be valid for the giveaway. Cassim says his clients can gain anywhere from 1,500 to 3,000 active followers in a week.
The model provides Cassim with financial freedom but what he loves the most is giving back.
"I would always see people I looked up to living the life I wanted, and now that I am here, I want to help out people in need," says Cassim.
While successful at 16, Cassim admits he has faced barriers in his young career.
"My biggest mistakes were trusting the wrong people and trying to use shortcuts," says Cassim.
He says the key to his success was turning his mistakes into valuable lessons on how to succeed.
"My advice to aspiring entrepreneurs is to look at people who are successful in what you are trying to do, and use them as inspiration to recreate their steps to success," says Cassim.
One of the ways he is able to have continued success is his growing online presence on multiple social media platforms.
Already huge on Instagram, Cassim has grown his TikTok account to over 62,000 followers. One of his videos, "Making hypebeasts mad part 2." reached over 2.9 million views. He recently started a YouTube channel about sneaker culture.
Cassim credits his growth on social media to the connections he has made along the way.
"One of my biggest successes was being able to have a consistent link with many celebrities," he says.
Cassim has worked with some of the biggest names in sneakers on social media including Complex Sneakers with over 900,000 followers on Instagram and BR Kicks with over 1.7 million followers on Instagram.
He says these connections allowed him to finalize brand deals he had been chasing for a long time.
At 16-years-old, Cassim has no plans to retire any time soon but is already working towards leaving behind a legacy of success and compassion.
"I want people to know I want to give back, and that I worked hard to be where I am today," he says.
Cassim plans to expand his skills as a growing entrepreneur investing in the real estate and eCommerce industries — and bringing things full circle as he plans to launch his own clothing brand.
Follow Umar Cassim's journey by following him on Instagram here.