The Right Team with Devin Wills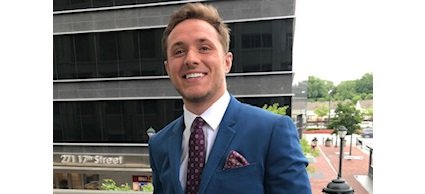 "Creating the right team has never been more important than it is today. With so many ways to do business and all the detailed aspects that go into running a successful business, you have to find the right candidates to form a high caliber team. This goes along with self-awareness. You have to know your strengths and weaknesses. Few individuals have the full spectrum of skills required to run a business successfully without additional support. Be honest with yourself about your weaknesses and then find someone who has strengths you may lack and shares your vision. That's how you know who and what to look for in potential team members."
Devin Wills believes the best way to scale your business to date is to utilize the numerous social media platforms available today. "You have to look at these platforms as a means of distributing your message to the masses either organically or with paid advertising. The possibilities are endless in designing campaigns to spread your message and find new customers."
Remember that social media is the way of the future. It is the easiest way of getting recognized rather than through ads or networking with other people in your niche. Use the tools available to you online to your advantage in order to further grow yourself and your business. Wills uses these tools daily to build and grow his brand with over 200 thousand people following him on Instagram alone.
His biggest piece of advice is to keep a clear head at all times and to focus on your mindset. Even in the worst of situations you should keep calm and find a quick solution rather than panicking, as this will only prolong the process. A good attitude will allow you to learn from your mistakes for future purposes. Remember why your project is important to you and this should push you to be your best self. He also says to constantly be hungry for more knowledge, that doing so will prove to be well worth it in the end.
Wills says that one of his most painful failures was while in high school. He let his ego get to him and didn't listen to his wrestling coach's advice and tried to take matters into his own hands. He was predicted to win the entire State Wrestling Championship and become the champion. He was told to stick at 152 lbs, but instead went down to 145 lbs which ultimately didn't work for him and he didn't come out victorious as he would have had he just listened to what others had advised him. People don't always mean to criticize you, some genuinely do want to watch you succeed, so clear your mind and listen to the opinions of others.
Wills inherited his father's business after he passed away and ended up becoming addicted to drugs and alcohol. This consumed his life for quite some time. He did eventually snap out of it and found the inspiration that he needed to move forward in his life and become sober. Finding the light at the end of the tunnel is by far Wills' proudest and most successful moment. He was in such a dark place but took steps to get out of that in order to better himself. He wasted large amounts of time drunk in a bar and out doing drugs, time that he could have spent elsewhere on bigger and better things. Life is about sacrifice at the end of the day and he wants to know what you would sacrifice today in order for a better tomorrow?
To keep up with Devin's content, feel free to follow him on his main social media platform @thedevinwills