Online Bookstore Book Depository Will Close After Amazon Acquisition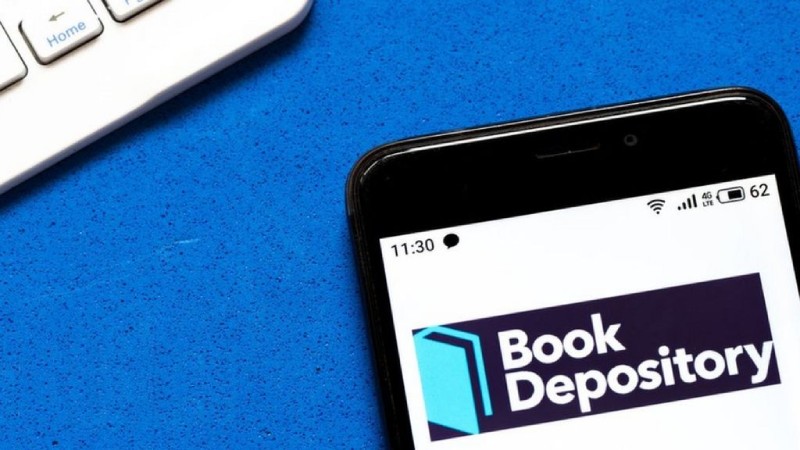 The online shop Book Depository is planning to close at the end of April, sellers and publishing partners have been told. This follows the announcement that Amazon, the parent company of the bookseller, had made that it had made the decision to "eliminate" a number of positions in its Devices and Books businesses. Book Depository is an online book retailer situated in the UK that began in 2004. It was acquired by Amazon in 2011 and will cease operations permanently at the end of April 2023.
The announcement follows a string of layoffs at the internet giant, with at least 27,000 people affected by two rounds of layoffs in various divisions, including the company's highly profitable AWS cloud unit and indeed its devices and books businesses.
Customers from North America who wanted to buy UK titles or UK covers without having to pay a hefty shipping fee could take advantage of the online retailer's reputation for providing free shipping to 160 countries.
As Amazon's sales growth has slowed in recent months, the shutdown occurs in the context of the company's job cuts in the Devices and Books section. Amazon intends to eliminate 18,000 jobs altogether.
Stuart Felton and Andrew Crawford, a former employee of Amazon, founded the Gloucester-based bookseller in 2004 with the motto "selling "less of more" rather than "more of less." Instead of focusing solely on bestsellers, it wanted to sell 6 million titles that covered a wide range of genres and subjects. Even though it was once a rival to Amazon, the retail giant bought it in 2011 and tightened its "stranglehold" on the UK book trade. This worried some in the publishing industry.
Book Depository, originally known as The Book Depository, was a small-scale competitor to Amazon's online bookselling business, shipping books to readers in over 100 countries. It was established in 2004 in Gloucester, the United Kingdom. Some people feared that the acquisition would increase Amazon's "stranglehold" over the online book trade in the UK, a fear that may have had some basis. However, despite protests from the industry, the deal was eventually approved by regulators. At the time, the Office of Fair Trading (OFT) stated that Book Depository was not a true competitor because of its relative size.
From a branding standpoint, Amazon has done little to integrate Book Depository over the years. In fact, Amazon has never made it clear on its website that it owns Book Depository, as it has done with other similar acquisitions it has made in the industry, like Goodreads, a social reading platform it bought in 2013.
The Bookseller, a trade magazine, reported that Book Depository will be closing and that customers will not be able to place orders until April 26 in an email sent to vendors and publishing partners. "Over the coming weeks we will complete a winding down of the business, including discontinuing our listings as a marketplace seller and closing our website," Andy Chart, head of vendor management, wrote.
"I would like to take this opportunity to say a big thank you, from everyone at Book Depository and our book-loving customers, for your supportive partnership over the years in helping us to make printed books more accessible to readers around the world," he concluded.
As a result of the "uncertain economy," CEO Andy Jassy wrote, "In November, we communicated the hard decision to eliminate a number of positions across our Devices and Books businesses. I also shared that we weren't done with our annual planning process and that I expected there would be more role reductions in early 2023." Jassy went on to say that the company planned to lay off just over 18,000 people redundant. Amazon has not shared the number of Book Depository jobs that will be eliminated.
Closing up shop
Book Depository has now posted a closure announcement on its website, announcing that it will cease to exist after April 26, 2023. The company stated that it will fulfill all orders and provide support until June 23, 2023. Customers can still place orders online until midday (BST) on that day.
Since Amazon CEO Andy Jassy previously confirmed that the company's books business would be impacted by the layoffs, none of this should really come as much of a surprise considering activities that have taken place elsewhere at Amazon in recent times.
Elsewhere, Amazon confirmed a few weeks ago that it was closing the prestigious camera review website DPReview, another U.K.-based company it had purchased in 2007. In addition, Amazon disclosed last year that it would be closing dozens of physical retail locations in the United States and the United Kingdom, including its brick-and-mortar bookstores and some of its cashier-less Amazon Go stores. Amazon Drive, the company's file-storage service geared toward consumers, is also being phased out.
How many people worked on the Book Depository side of the business and whether any of them will be redeployed elsewhere are unknown. The company has "taken the difficult decision to close Book Depository," with no additional information provided.