Open RAN innovation in Europe is still led by Samsung and Vodafone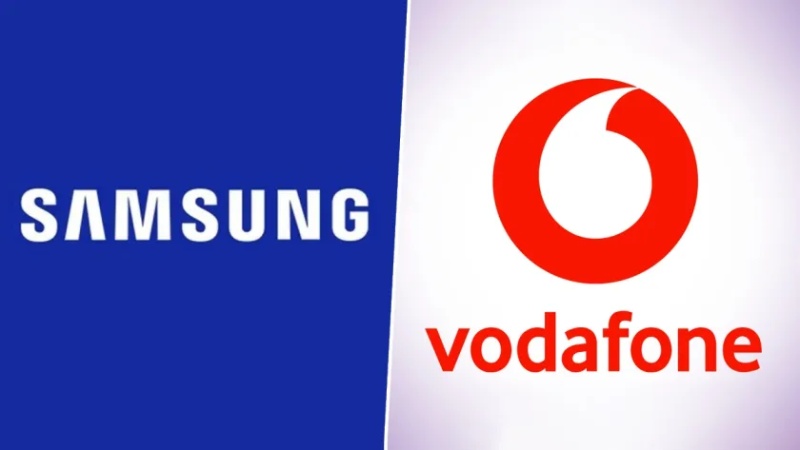 Samsung and Vodafone begin developing next-generation 5G Open RAN networks in Germany and Spain following their successful launch in the United Kingdom.
Today, Vodafone and Samsung Electronics announced that they will accelerate 5G Open RAN expansion throughout Europe, beginning open network initiatives in Germany and Spain, and improving Vodafone's 5G network in the United Kingdom.
This builds on the initial network collaboration between the two companies, which saw Vodafone UK successfully launch the first 5G Open RAN site in Bath, United Kingdom, in January 2022, employing Samsung's virtualized RAN (vRAN) solution. Samsung and Vodafone are demonstrating stable performance and capacity in the commercial network of Vodafone UK. In its strategic Open RAN sites, which are also referred to as its "Golden Cluster," which are situated in Exmouth and Torquay, England, Vodafone is exceeding its intended performance level and achieving power savings.
Santiago Tenorio, Vodafone's Director of Network Architecture, stated, "As we grow and scale our network, we are excited to jointly drive collaborative Open RAN innovation and continue our groundbreaking work with Samsung." We anticipate continuing to fundamentally enhance our extensive next-generation network in order to further accelerate our open network strategy for 5G expansion throughout Europe.
New 5G initiatives in Europe
The two businesses are continuing to expand their Open RAN presence in Europe on the basis of their collaborative advancements. Projects and developments that are new include:
In the U.K.: Samsung's 64T64R Massive MIMO radios are now successfully integrated with 5G vRAN and carrying commercial data traffic as a result of the companies implementing Samsung's O-RAN compliant Massive MIMO radios in Vodafone UK's commercial network. A data call with Samsung's vRAN and NEC's Massive MIMO radio completed recently also demonstrates multi-vendor interoperability for Vodafone's commercial network. This shows how Open RAN technology can make it possible for vRAN to be integrated by multiple vendors, with radios with a single band as well as with radios with more complex Massive MIMO radios.
In Germany: Utilizing Samsung's 2G/4G vRAN and O-RAN-compliant radio solutions, Vodafone will carry out extensive pilot projects for Open RAN. Vodafone will use Samsung's mature solutions, which have been tested in large-scale commercial networks, to demonstrate outstanding performance, stability, and dependability in these commercial pilots that will be announced in October 2022.
In Spain: Samsung joined Vodafone's Ciudad Real testbed, which was set up to compare performance between traditional and Open RAN providers and benchmark mature RAN providers. Samsung will use the CREATE (Ciudad Real Espana Advanced Testing Environment) to test its Massive MIMO radios and 4G/5G vRAN in Spain's urban environment.
According to Thomas Riedel, Head of Samsung Networks Europe, "Samsung's virtualized Open RAN solutions are successfully running in Vodafone's commercial network in the U.K., delivering performance on par with traditional mobile radio networks and providing Vodafone with an agile network on which to deploy new services and features. Vodafone has been a pioneer in the Open RAN space and they continue to break new ground. We are excited to deepen our collaboration with Vodafone by extending our capabilities across Europe, and taking vRAN innovation to the next level."
The two companies continue to claim deployment milestones and remain strong partners at the forefront of 5G Open vRAN innovation. Vodafone and Samsung are working together with other leaders in Open RAN to speed up Open RAN with more diversity and open architecture for multi-vendor.