Pay It Forward Live: Chance the Rapper performs in concert to support of small businesses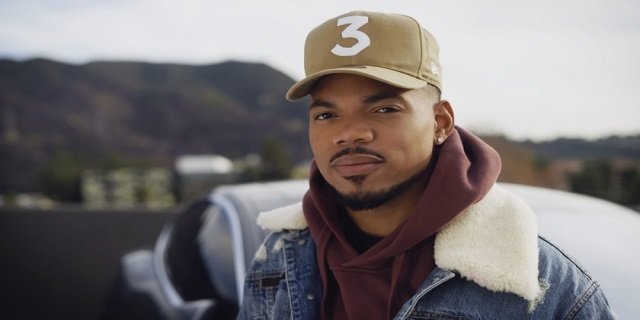 Chance the Rapper is collaborating with Verizon for its weekly streaming entertainment series Pay It Forward Live to support small businesses influenced by COVID-19 on Thursday, May 14. Donations delivered during the concert will help the Local Initiatives Support Corporation's (LISC) Verizon Small Business Recovery Fund.
"I am excited to perform for Verizon's Pay It Forward Live series, which benefits local small businesses, who need our support due to the drastic slowdown in our economy from the global pandemic," said Chance the Rapper in a press release. 
"As a Chicago native, I would like to especially highlight these black-owned businesses, who are the soul and backbone of our community: Chicago's Home of Chicken & Waffles, Mikkey's Retro Grill Stony Island, Uncle Remus Saucy Fried Chicken, and Fat Tiger Workshop, just to name a few. It's more than important than ever that we all come together to get through this tough time and help continue to help support small businesses in our local communities," Chance the Rapper added.
As individuals support their preferred small businesses with #PayItForwardLIVE, Verizon will commit an extra $10 peruse of the hashtag, up to $2.5 million, for an aggregate of up to $5 million in help small businesses during the coronavirus pandemic. Watchers are urged to donate whatever amount they can.
A three-time Grammy winner, Chance the Rapper has been a mainstay of the rap scene for about 10 years. He's as much an audio entrepreneur as a visual icon, often decked out with a trademark "3" hat and showing up in intense and vivacious music videos.
Different artists who have acted in the Pay It Forward Live series incorporate Janelle Monáe, Alicia Keys, and Billie Eilish and Finneas.
Forward Live. The exclusive concerts commenced March 26 with Dave Matthews, and have proceeded lately with Alicia Keys, OneRepublic frontman Ryan Tedder, nation superstar Luke Bryan, Grammy-winning siblings Billie Eilish and Finneas, and pop star Janelle Monáe.
Throughout Pay It Forward Live, watchers are urged to do what they can to help local businesses in their communities by shopping online, purchasing a gift voucher to be used when businesses reopen, or ordering a meal.
How to watch Pay It Forward Live
Fans can tune in this evening at 8:00 p.m. EST on Twitter @Verizon, Verizon's Facebook and YouTube pages, Fios channel 501 and 604, Yahoo Finance on Samsung TV Plus on channel 1017, The Roku Channel, AXS TV, FOX NOW and Ovation TV, or listen on iHeart and SiriusXM.