International travel won't come back to 'normal' until 2023, says IATA CEO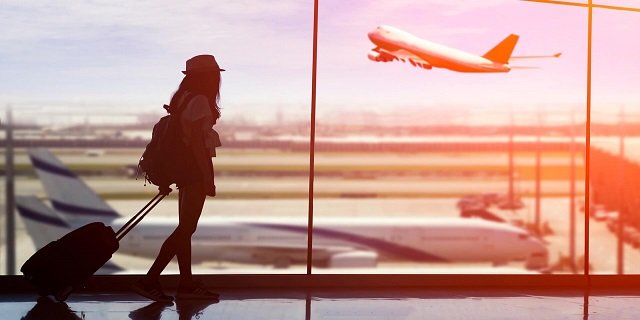 The International Air Transport Association (IATA), the top industry body for air travel in the world, has said that international travel is probably not going to be across the worldwide until 2023. The news is more beneficial for domestic travel around Australia, in any case, which is required to resume almost normal levels by the end of this year.
The travel industry was brought to a crashing halt because of the coronavirus pandemic, with Australia shutting its borders to all non-residents and non-Australian residents on March 19.
Anybody coming back from abroad should be quarantined in a hotel for about fourteen days, adequately precluding any holidays abroad.
The COVID-19 pandemic ended the holiday plans of thousands of Australians, and now it looks that setting up those plans back could take as long as three years. Alexandre de Juniac, CEO of the International Air Transport Association (IATA), uncovered on ABC News Breakfast on May 14, that normal travel would likely not continue until 2023.
Some international trips may continue one year from now, however likely for professional or basic reasons, as quarantine measures and shut borders make travel for recreational or holidaying purposes impossible. International travel at indistinguishable levels from 2019 is exceptionally far-fetched until a vaccine can be produced and administered. Considerably after a vaccine is generally accessible, trust in international travel is going to take a long time to improve, as indicated by the IATA, which means aircraft will be compelled to contract fewer planes.
If this forecast substantiates, it will be a radical hit to Australia's travel industry sector, which was at that point reeling from the effect of the bushfire emergency only weeks before borders were sealed and the country was set under shutdown conditions. Australia ordinarily welcomes over 8,000,000 guests per year, who infuse billions of dollars into the economy; in 2019, travelers went through $43.9 million with Australian businesses.
Since 2009, as long stretch air travel has become more reasonable gratitude to more efficient fuel consumption, the quantity of annual guests has skyrocketed. In the previous decade, the quantity of annual guests has developed by an excess of 3 million.
As per the IATA CEO Alexandre de Juniac, who showed up on May 14, plans are in progress to reboot international air travel in stages, by firstly restoring domestic markets, followed by continental markets (for Australia's situation this would incorporate the Asia-Pacific region) with the point of regaining around 50 percent of trips before the finish of 2020. One small encouragement is that travel between Australia and New Zealand is probably going to continue when domestic travel is restarted, even though this is yet to be formally affirmed.
Some international travel may restart one year from now, however, it won't come back to 'normal' for at least another three.
While international travel might be off the cards, Scott Morrison and New Zealand Prime Minister Jacinda Ardern are purportedly working on a 'trans-Tasman travel bubble' between the two nations.