Pierrick Jamaux emerges on the world scene with his latest project "hi"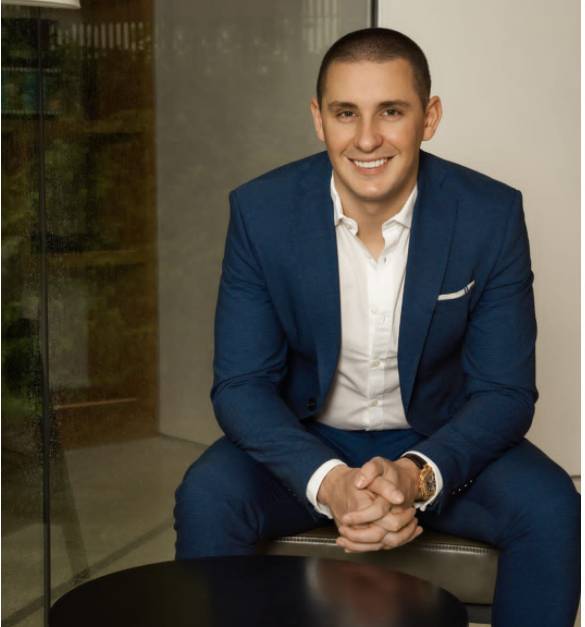 "hi" is a financial platform leveraging blockchain and powered by its membership token, the hi Dollar.
Over the years, the world has witnessed several revolutionary developments across various industries. People have adapted to these changes, carrying humanity towards a more advanced world. Very few entrepreneurs, especially youngsters, have paved the path for such developments, but one that has been buzzing high currently for all the right reasons is Pierrick Jamaux. This 32-year-old is part of the team whose aim is to revolutionize the digital financial space.
"I always loved mathematics and it helped me pursue the education I was interested in. After graduating from Ecole Centrale Paris (a top French engineering school) I began working in Paris, New York, London and Hong Kong as a derivatives trader for banks. However, taking some time off finance to rethink my motivations, I dove into building my luxury concierge business. Having a business model where all participants are happy after each transaction was a newly found motivation. To facilitate the expansion, I partnered with a tech company in 2019 and entered the world of cryptocurrency a bit by accident, attempting to facilitate worldwide payments. Fast forward a couple of years and I am very happy to be part of the core team at hi," says the man who has also been a national student poker champion (GEPT) in France in 2010.
hi, a not-for-profit financial services platform for all, has emerged as a breath of fresh air in the financial industry by eclipsing the age-old ways people handle banking, to make it simpler, faster and cheaper. Pierrick Jamaux and the entire hi team have created an ecosystem aimed at serving its members efficiently.
Pierrick Jamaux, who hails from France, is known for being pragmatic. In the crypto space, the hi team has continuously innovated and highlights that mass adoption requires a simplification of the processes, but most importantly, it must solve an everyday problem, and not just a theoretical one.
Pierrick Jamaux strongly believes hi can change the world. Learn more about him by following him on Facebook – https://m.facebook.com/ja.max.33 or Instagram – https://www.instagram.com/astropierrick/  and visiting the hi website, http://hi.com/Pierrick