Prof. John Kester: Loving Husband, Father and Businessman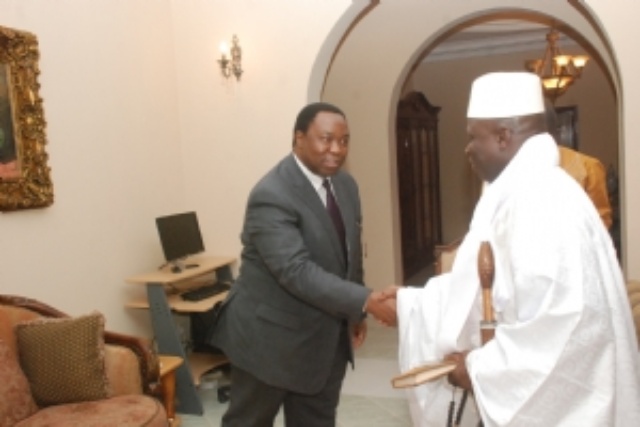 Love is something that just falls onto your lap when you least expect it. So when Prof. John Kester decided to study in the Soviet Union, he had no idea that decision would lead him to the love of his life.
Prof. John Kester was given the opportunity to study abroad thanks to his high merit in Nigeria. He was offered scholarships to study in the United States, Germany, and the Soviet Union. It was a long debate, but he eventually chose to study in Moscow.
This path led Prof. John Kester to achieve great success through his company Uniqconsult. That path began when he was sent to the United States in 1986 to represent his school at the American Society of Agriculture conference in New Orleans. This is what started his path into consulting.
Soon after graduating, he would help send over 1200 African students to study abroad in the same way he did. Today those students have gone on to build successful careers across the globe.
"I am so proud of them," says Prof. John Kester.
Though aside from the students, there is someone else worth mentioning whom Prof. John Kester had helped: his wife.
Prof. John Kester met his wife while studying in the Soviet Union. She was studying in medical school and, because of this, was very busy. While Kester was representing his school in the United States, he was offered a job as an associate professor in West Lafayette, Indianapolis. However, with his wife still studying medicine in the Soviet Union, Kester chose to decline the offer so he could wait for his wife to complete her studies.
The offer came around the same time his first child was born. Due to his wife still being so busy studying medicine, Prof. John Kester chose to help with raising their son,
"When she went to school, I took care of our child, and when she's back, I went to the lab to continue to do my work until I graduated," says Prof. John Kester.
Raising a child is a full-time job, and Prof. John Kester did not hesitate to take up the mantle so his wife could continue working on her dream. Together they worked hard on their individual paths to build a wonderful life for their son.
After they both completed their education, they moved to the United States, where Prof. John Kester was able to start his company, Uniqconsult.
Today, the two continue to work in Kester's home country, Nigeria.
Prof. John Kester continues to support his wife and other loved ones. None of this would have happened if Prof. John Kester had decided to study in another country.
Prof John Kester says, "I went to Russia. And I tell you the truth – I was glad that I went that route. That's where I found my wife."
You can learn more about Prof John Kester's company Uniqconsult on their official website.