Exclusive Interview with Mr Jon V Hurst, A Man on a mission…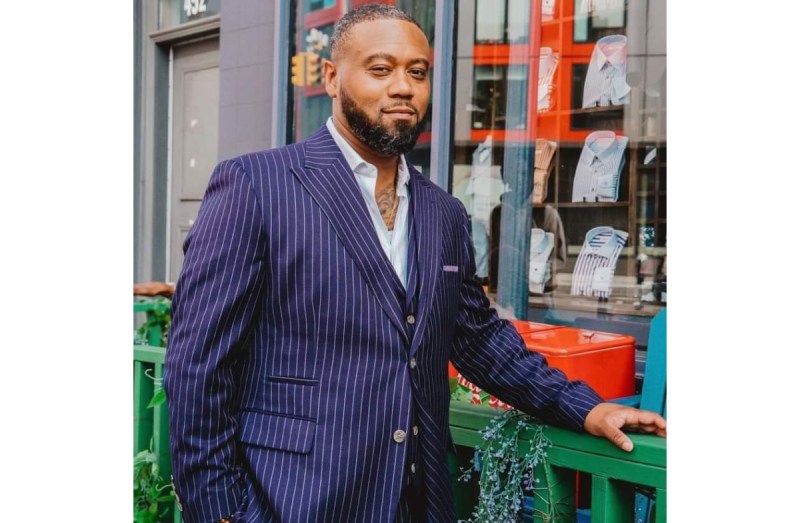 When did you establish your company brand?
I started thinking about my brand about four years ago. I couldn't figure out what I would want it to be. Then I stopped overthinking it and said I am my brand to know me is to know my brand.
Did you ever get sleep building your brand up?
When it came to building my brand sleep just really wasn't an option. I needed to figure out what the sacrifice would be. I'm determined to build a legacy for my family. My daughter is counting on me.
What advice do you have for someone just starting their entrepreneurial career?
Don't give up! It's definitely now an easy task however if it was everyone would do it. It takes a special type of person to be able to step out on faith and want to connect with themselves to embrace their God-given talent and turn it into a legacy for generations to come.
How did you get into your niche?
My niche in so many ways just developed on its own. While reading and studying some who were already in the game I picked up bits and pieces. Some would call that technique. I realized that I just needed to be me. Let people see who Jonathan V. Hurst is, speak to them through life experiences, and share my story and how it helped and continues to help me on this journey called life.
Was it hard to start your business?
I wouldn't say it was hard, I think it was more of an internal battle because of the fear of failure. I know how much I want this and what doors it could open up for my family but the fear of failure is sometimes greater and c nabe a big deterrent. Once I decided to step out on faith things got easier when getting it going.
What were some of the trials you went through when you first started?
Current trial would be getting into arenas. It's difficult in the beginning because trying to promote yourself and having people understand who you are and what you offer can always be a challenge. Just getting my name out there and having it circulate is where I currently am. The biggest trial is getting you equals to others to understand your worth when there is little for them to go on.
What is your goal for the next 10 years in business?
My plan is to have touch thousands if not millions of people across the country and world whether it be in person or on social platforms. I have also set a plan in action to get into the real estate market and a couple of other streams of income.
Did you friends support your business when you launched it? If not, why do you think not?
Yes, my circle of friends is very supportive of one another. We want to see each other win in whatever it is we may want to do. It doesn't benefit us by not supporting one another, it can translate into hate. We may not agree with the decision, but it doesn't mean we won't support one in it. Luckily for me my circle agreed and supported my decision to take a leap of faith.
What's something you haven't done in your career yet that you always wanted to accomplish?
There are a few different things I could list but I think one of the top three would be to be recognized but some of the veterans in the game for the work that I'm doing and be considered someone who will be part of the movement to attempt to better society.
For more details visit:- Powellogy