Professor Okoth Okombo: Google Doodle celebrates Kenyan Sign Language founder's 71st birthday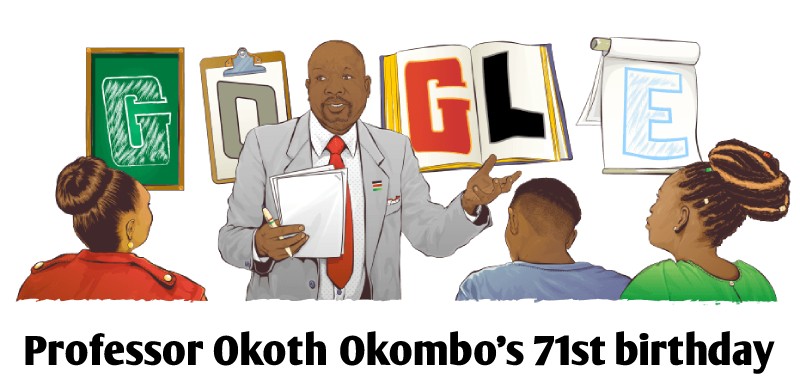 Google Doodle celebrates the 71st birthday of Kenyan professor and author Okoth Okombo, a famous researcher of Nilotic linguistics (from the Nile River region) who is generally viewed as the founder of African sign language studies.
Who was Professor Okoth Okombo?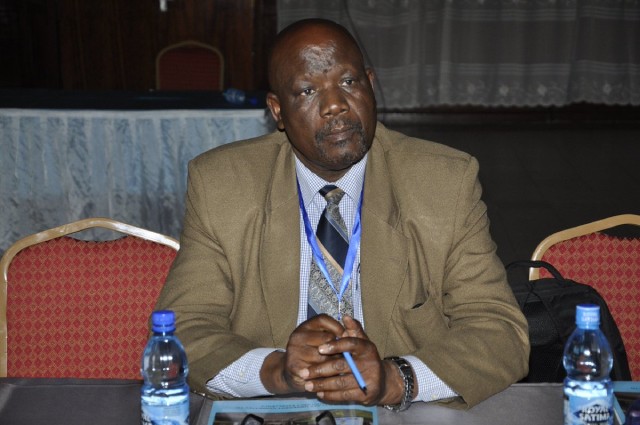 Duncan Okoth Okombo was born on November 8, 1950, in Kaswanga, of Rusinga Island situated on the north of Lake Victoria. Okombo was a lone child and his auntie and foster mother raised him.
The Kenyan professor and author Okoth Okombo is honored as the founder of the scientific study of sign language in Africa and worked energetically to work on the changes in life for the hard deaf people.
His international contribution to the field of sign language is phenomenal, and he is one of the leading scholars of sign language studies in the world. In acknowledgment of his achievements, this exhibit celebrates his life and legacy.
Okoth Okombo went to Kaswanga SDA Primary School and Mbita High School in Homa Bay County. He got an interest in languages at an early age and wanted to seek a career as a teacher.
More than six feet tall, Okoth Okombo was an enthusiastic Volleyball player while learning at Kenyatta College from 1971 – 1974. He quit playing after an injury to a partner and instead focused on getting his Secondary Teachers Certificate.
These experiences inspired Okoth Okombo's lifelong mission to preserve indigenous African heritage through academia with a significant spotlight on teaching children in their native languages.
While seeking his linguistics doctorate in 1983, Okoth Okombo published Masira ki Ndaki ("Misfortune is Inevitable") in Dholuo, which is viewed as one of the first novels published in a Kenyan language.
Professor Okoth Okombo kept on passing down his expertise as a professor of linguistics and literature at his alma mater of the University of Nairobi, where Okombo established the Kenyan Sign Language (KSL) Research Project in 1991. This project prompted the broad adoption of KSL across Kenya, permitting the country's deaf community to get new opportunities in society.
Okoth Okombo was awarded a scholarship to the University of Nairobi, and here accepted his B.A (1977), M.A (1979), and Ph.D. in Linguistics (1987). He worked enthusiastically with the university to his death in 2017 and was the most youthful Professor to introduce its inaugural lecture.
As a member of the Omusuba tribe raised during a time of British colonial rule, Professor Okoth Okombo saw firsthand how the rise of the English language disintegrated his ethnic identity by pushing his native language of Olusuba to approach eradication. The youthful Okombo would help his grandfather look after his cattle and they would spend hours discussing their Luo heritage. This inspired Okombo's lifelong mission to save indigenous African heritage.
Professor Okoth Okombo established the Kenyan Sign Language Research Project at the University of Nairobi and published more than 30 scientific publications on the structure, vocabulary, and sociological properties of the language of deaf Kenyans. Thus, Kenyan Sign Language (KSL) was implemented in schools, hospitals, courtrooms, churches, and the media. Okombo carried out comparable projects in Uganda, Tanzania, Swaziland, and South Africa.
Okoth Okombo served as Chairman of the Department of Linguistics and Literature, and later became Dean of the Faculty of Social Sciences at the University of Nairobi. It was here he pioneered the field of the Nilotic language, including Dholuo, of the Luo community of Kenya and Tanzania.
Professor Okoth Okombo assisted the research and reach of indigenous African languages. Working with UNESCO and government institutions, he was engaged with making rules on language policy in Africa. He was additionally essential for fostering the plan of a national language policy for Malawi.
Okoth Okombo was an incredible dancer and loved rhumba music. He said dancing was useful for building confidence and breaking the ice when meeting new individuals. He would usually dance all alone to lift his spirits. He was a member of the Kwanza Toastmasters and got a few awards for his clever humor.
For his accomplishments, the World Federation of the Deaf elected Okombo as its international president from 1992 to 1995. Today, Okoth Okombo's students remember him as an extraordinary listener, storyteller, and even an incredible dancer as his legacy lives on in the ongoing advocacy work of the Kenyan Sign Language Research Project.
On November 8, 2021, Google featured a Doodle on its home page for celebrating Professor Okoth Okombo's 71st birthday. Google Doodle was represented by Kenya-based guest artist Joe Impressions.