Business
Project ECHO Sets to Host 16th Annual High School Entrepreneurs' Business Plan Competition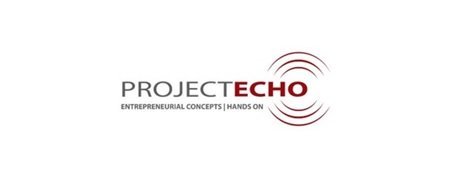 Amid the pandemic, hundreds of teens will compete in a Shark Tank-styled event competing for cash start-up funds on Sunday, May 3
LOS ANGELES, CA – May 27, 2020 – More than 200 teens from 20 different Southland high schools are expected to compete in Project ECHO's 16th Annual High School Entrepreneurs' Business Plan Competition, on Sunday, May 31. This event is traditionally hosted at UCLA Anderson School of Management, but due to current events, will take place virtually.
This year, over 50 teams will compete within three categories of competition: Technology Platforms & Services (20 teams), Consumer Products & Hardware (22 teams), and Hospitality & Entertainment (9 teams). $6,250 will be awarded in cash prizes to top placing teams who are awarded first, second or third place in their category of competition. In addition, one team will be awarded the Overall Winner, which comes with bragging rights for the year.
The initiative is geared to teaching high school student's entrepreneurship basics and idea generation as well as recognizing and rewarding students with outstanding entrepreneurial know-how. It would be truly inspiring to see the talent and creativity of these young entrepreneurs, who has supported their business concepts with some solid analysis.
"Project ECHO has been working with our teachers and their students to ensure they're ready to compete in this year's online competition," said Diane Quast, Project ECHO's Executive Director. "Though more than 500 teens from across California were enrolled to compete in this year's competition, including a high school for incarcerated teens, the coronavirus has dramatically interfered with student preparation, ability for teams of students to work together on their business plans and presentations, and unfortunately many of our students do not have the technology, wifi, or ability to complete this work remotely."
However, more than 200 teens have stayed dedicated to their team and start-up venture and are preparing to compete virtually. ECHO has provided technology mentorship to ensure the teens are prepared to present their pitches remotely, while learning and rehearsing how to pitch their plan using online meeting technology. In addition, teams have been learning how to pitch as a team, separated by covid19. .
The High School Entrepreneur's Business Plan Competition will take place on Sunday, May 31, 2020 from 9:00AM to 3:00PM and will be live streamed on Project ECHO's FaceBook page: LaunchECHO.
About Project Echo
Project ECHO is committed to addressing the needs of the most vulnerable populations by equipping communities with the right knowledge, at the right place, at the right time.
For more information visit www.projectecho.org
Media Contact:
Diane Quast