Q&A with Creative Entrepreneur Zazu Moloi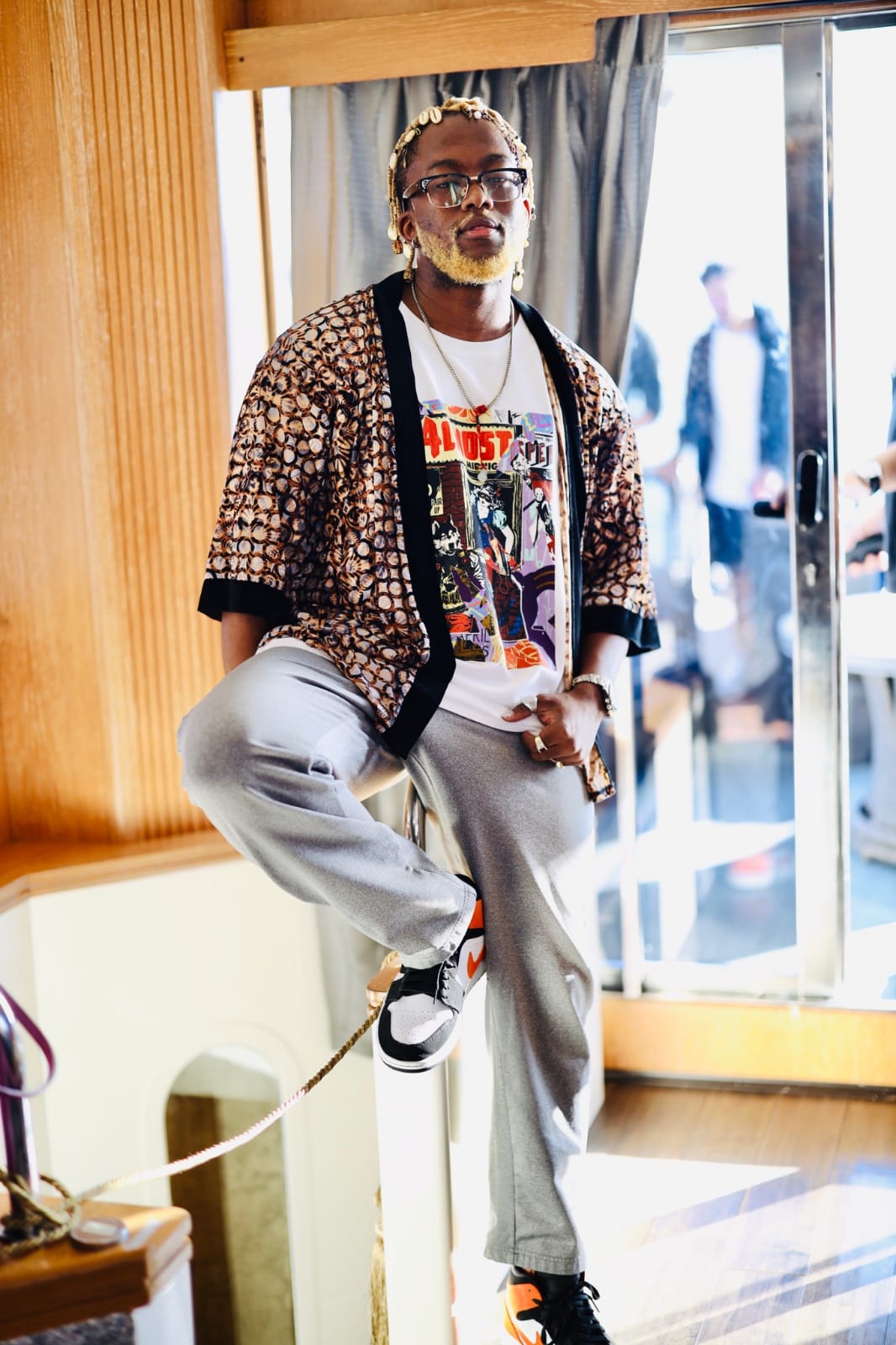 Today we have an exclusive interview By Zayne Violet.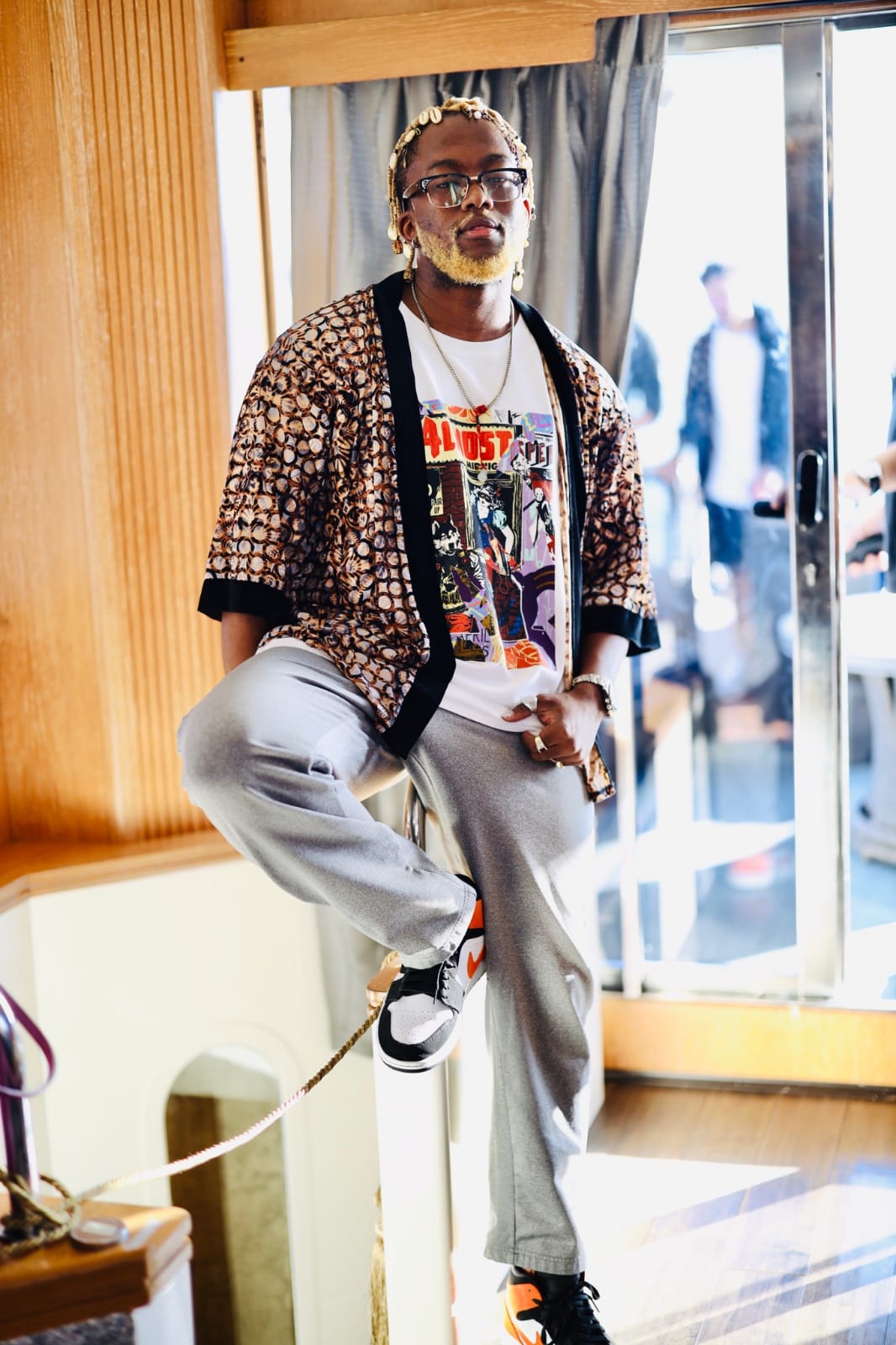 INTRODUCTION
Q. Who are you?
A. My name is Zazu Moloi and I am the founder of photography and fashion brand Installennial.
Q. Aside from the obvious, what brings you here today?
A. I would love to take this opportunity in speaking to you to expound on who I am and what I do. When you asked me here today I saw it as an honest opportunity to promot my brand all while remaining true to who I am. I have been told that I have been far too humble and undersell my abilities when presenting what I do for a living.
Q. Can you expound on the quote, "underselling" yourself?
A. Sure thing. What I do, I do ultimately because I love to do it. I do not necessarily do what I do because of the monetary value that can be assigned to it, nor for the recognition or praise. So, I am often told that I undersell myself, or I am too nice because I do not actively self promote. But even now, hearing myself say these things, I disagree. I am doing what is right for me, and that is all that matters. Everything else is secondary, and as long as I honor the driving factor behind my work, what I need will come naturally. I believe in connecting rather than promoting, and I always will.
PAST
Q.Where are you from and where did you grow up?
A. I was born and raised in Gilbert, Arizona. I am the first-generation American citizen of two immigrant South African parents.
Q. What exactly do you do for a career?
A. I am a photographer in the entertainment industry, at the least, that is where most of my recognition comes from. I am also a fashion designer, stylist, and social media marketing specialist. All in all, a creative turned entrepreneur.
Q. When did you discover your desire to pursue these passions as career options?
A. My parents encouraged a very traditional approach to success. I understood what was expected of me from them, especially being a first-generation American citizen. I wanted to meet their expectations, as any child would, and so I did. I ended up attending Arizona State University to study Biomedical Engineering. During my time there, I found myself befriending creatives and often encouraging those creatives to do what they love instead of pursuing what was expected of them. I didn't realize that I had accepted the very limiting beliefs I encouraged others away from until much later in life, but I would say that this was the initial discovery of my desire to pursue my passions rather than what was expected of me.
Q. Can you describe the process of the pursuit of said passions?
A. There is a lot of introspection that precedes the pursuit of one's passions. I questioned and challenged myself a lot. If I am able to recognize the creative potential in others, encourage them to run with it, and later see them thrive in it — why am I unable to acknowledge this in myself? I had to stop setting and accepting limiting beliefs for Myself.
Q. Can you tell us about the challenges you faced while building your vision?
A. Starting out I faced all sorts of miscellaneous challenges here and there just as anyone would. Facing challenges is inevitable, how you view and tackle the challenges is what matters, not the challenges themselves.
PRESENT
Q. Can you tell us more about your company?
A. I brand my offerings in photography, fashion design, and styling under the company name Installennial. Installennial is my way of assigning permanence to valuable, ye fleeting moments.
Q. What is your greatest success thus far?
A. One of my greatest experiences so far was being hired on as a photographer by Machine Gun Kelly for RedfestDXB
Q. What would you consider to be the most rewarding part of your job right now?
A. The unlimited opportunities for connectivity and creativity that present themselves to me at every photoshoot or event I attend.
Q. Do you believe anyone is capable of accomplishing the same things that you have
accomplished?
A. Absolutely.
Q. What advice would you give to a young entrepreneur such as yourself?
A. Ask yourself why. Question your intentions, your motives, and your actions. Do this often.
FUTURE
Q. Where do you see yourself and your company in the next five years?
A. I see myself and my company thriving. I hope to continue to establish myself and my company name in the entertainment industry as raw, reliable, and reputable. WRAP UP
Q. Who or what has been the driving force to become who you are and accomplish what
you have done?
A. Ultimately, myself, but I will always give credit where credit is due. There are a lot of people who love me and support my vision and I will always be thankful for those individuals. They know who they are.
Q. Is there anything else you want your audience to know about yourself or your business?
A. I want my audience and supporters to know that I am always making efforts to better myself in order to better my brand, and in turn, better the world.