Queen Sirikit Birthday and Mother's Day in Thailand: History and Significance of the Day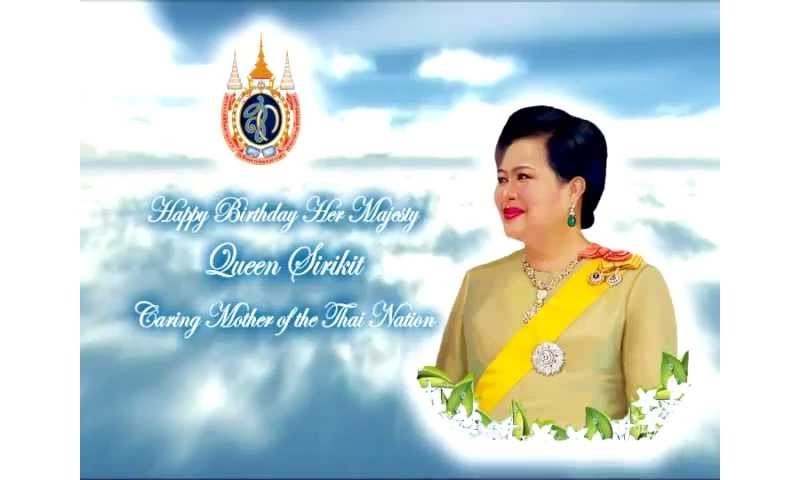 August 12 is an annual public holiday in Thailand in honor of Queen Sirikit's birthday. Queen Sirikit is supposed to be the 'Mother of the Nation' which is the reason her birthday on August 12 is likewise celebrated as Mother's Day (Wan Mae) in Thailand.
Nonetheless, in Thailand, Mother's Day additionally commemorates Her Majesty Queen Sirikit's birthday. 'Dok mali', or jasmines are the traditional gift for Thailand Mother's Day. Jasmine is associated with 'purity' and 'gentleness' in Thai culture. Children get garlands and bouquets of jasmine flowers for their mothers.
Other than that, it's likewise considered normal to see children and mothers going out for lunch, partaking in Mother's Day events, and spending time with one another. This is a national holiday in Thailand. To fill Mother's Day extra special and buy a gift, then check out our gift guide.
History of H.M. Queen's Birthday
His Majesty the King named General Suthida Vajiralongkorn na Ayudhya the new queen on May 1st, 2019, and conferred upon Queen Suthida the formal title of Her Majesty the Queen Suthida Bajrasudhabimalalakshana on May 4th, 2019.
The Queen was brought into the world on June 3rd, 1979 in Hat Yai, Songkla, Thailand, to Kham and Jangheang Tidjai. She graduated from Assumption University in 2000. She accepted a job as a flight attendant with Jalways Airlines – which is presently important for Japan Airlines – from 2000 to 2003 and later Thai Airways from 2003 to 2008. Beginning around 2010 Suthida had been serving in the Ratchawanlop Guards, a unit of bodyguards protecting the then-Crown Prince, starting around 2013, as per Thai media.
After Vajiralongkorn's divorce from the former Princess Srirasmi, Suthida was linked to the future king romantically. By October 2016, international media had picked up on the rumors and declared her as the future consort.
The announcement of the new holiday was made by Nattaporn Jatusripitak, spokesperson for the deputy prime minister in charge of economic affairs. The proposal from the Secretariat of the Cabinet for the Cabinet's declaration was made in response to a royal command from His Majesty the King.
Across Thailand, buildings are decorated to honor their queen, with the most splendid are in Bangkok, where numerous buildings and streets are festooned with colored lights, flowers, and portraits of the queen. Individuals are urged to wear purple (The Queen's 'colour') to honor her and buildings in Bangkok are decorated with yellow (the colour of the King) and purple in celebration.