Rabi The Barber: The stunner of the hairstyling and grooming industry in Dubai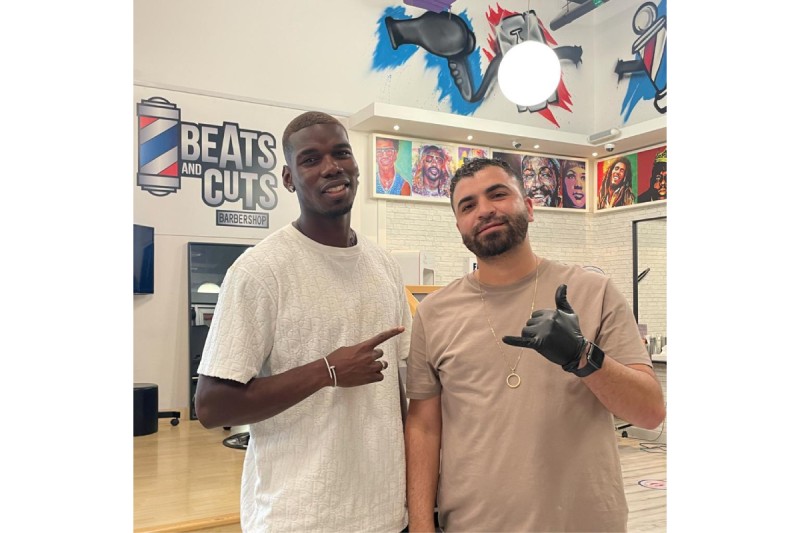 Dubai is one of the most prominent lands for aspiring entrepreneurs. However, in this land of possibilities not everyone can achieve the huge amount of success they desire. But it isn't the case for Rabi Sfaxi also known as Rabi The Barber. He is taking the hair styling and grooming industry by storm. In a short period of time with his talent and skills he has achieved a lot of success and become a popular name all around the country. The Hairstylist is not originated in Dubai he is from Tunisia a country in South Africa. Let's look into the successful journey of this talented young man.
Rabi The Barber has famous celebrities and footballers on his customer list
Rabi has become a prominent name in the hairdressing industry of Dubai. Many famous celebrities and footballers are his regular customers. With his amazing skills and hard work, he has become the favourite barber among the people of Dubai. In Spite of his hairdressing skills, one of his best qualities is his humble nature and friendly attitude. Rabi is always devoted to his customers and never disappoints any of their needs.
He is working with the salon 'Beats And Cuts' in Dubai where he presents really innovative ideas for his customers. It has become one of the most popular salons in Dubai. The reason behind his success is his different counterparts in the business. He gives the customer some of the best ideal trims which give them a look like at no other time. However, Rabi didn't want to be limited to one place; he wanted to extend his business to other countries as well. Meanwhile, his popularity extended so much that footballers like Benatia, Ramirez, Oscar, Januzaj, Lazaro Valentino, Dembele, Zaha, Arnautovic, and Aziz Bouhaddouz are regular customers. Moreover, other famous celebrities like Will Smith, Lil Pump, Dj Snake, Wiz Kid, Imran Khan, Maitregims, and Jay Sean are also his customers.
Needless to say, he is an inspiration for all of the young grooming artists out there. He proved that we should never give up on our dreams.