Samsung will Release Its Upcoming Foldable Phones on July 26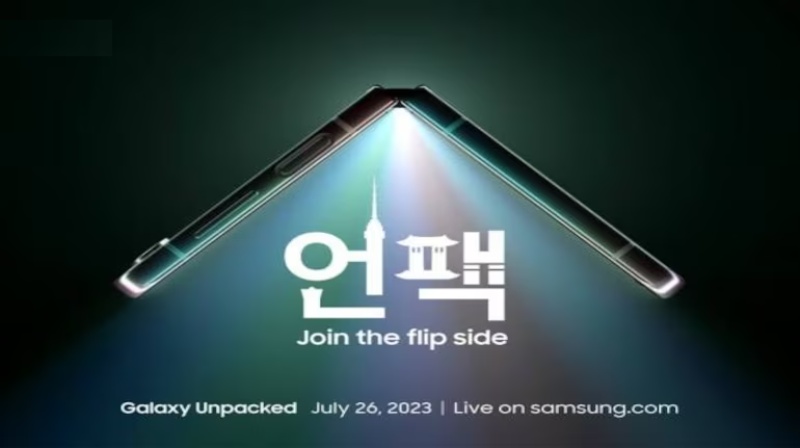 Later this month, users of Samsung's Galaxy Z Flip and Galaxy Z Fold tablets may have something new to expect. Samsung revealed on Wednesday that the date of their upcoming Unpacked event is July 26. Samsung previously stated it intends to reveal new foldable smartphones during its next product launch event in Seoul, though the company hasn't provided any information on the precise goods being announced.
With the launch of the first Galaxy Z Fold in 2019, Samsung has been a market leader in the expanding but still developing foldable phone sector. However, it is currently up against new rivals like Motorola and Google, both of whom have unveiled new smartphones with screens that can fold in half. As new competitors enter the foldable market, Samsung will need to release the new Galaxy Z Flip and Z Fold, which is anticipated to be unveiled at the event on July 26.
The electronics giant Samsung had already declared that its upcoming significant product launch would take place in Seoul at the end of July for the first time. This statement was made on Wednesday. According to a press statement from Samsung, the decision to locate there was made "because of its role in influencing global trends with its dynamic culture and innovation," and it "also reflects Samsung's strong confidence in the foldable category." Along with the live event, Samsung will webcast the event live on YouTube and other platforms.
Reservations for Samsung's future Galaxy devices are already being accepted, and those who do so between July 5 and July 25 will receive $50 in Samsung credit. The $50 credit will become redeemable at the preorder stage, as is common with Samsung's early reservation system, and individuals who sign up will simply need to submit a name and email address to reserve a device.
Samsung hasn't provided any information regarding its upcoming products, but a number of leaks have suggested what the corporation may have in store. According to rumours from Korean news organisations The Elec and ET News as well as the prolific leaker who goes by the nickname Ice Universe, one of the biggest changes coming to the Galaxy Z Fold 5 is likely to be a new water-drop shaped hinge that could permit a slimmer design.
Meanwhile, according to Ice Universe, the Galaxy Z Flip 5 is expected to have a substantially larger cover screen. That ought to help it catch up to the new Motorola Razr Plus, which CNET commended for its roomy exterior display in its review.
It's also common for Samsung to introduce new smartwatches in August, so it's feasible that the rumoured Galaxy Watch 6 will debut during this month's presentation. The popular rotating bezel may be back on the upcoming high-end Galaxy Watch, which is most likely to be called the Galaxy Watch 6 Classic, according to leaks from Ice Universe and renowned gadget leaker Steve Hemmerstoffer (via the blog My Smart Price).