Samsung's supposed Galaxy Sport watch might ditch the pivoting bezel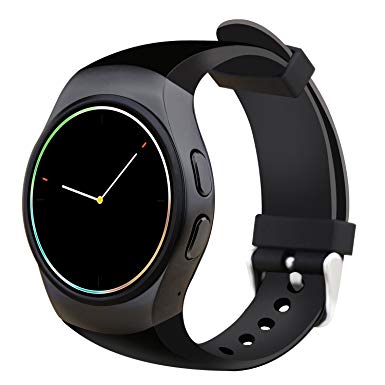 The Gear Sport continuation may trade familiar controls for size and looks.
Samsung isn't finished reviving its smartwatches in light of the fact that the Galaxy Watch is on racks, despite the fact that its next update might be contentious. A 91mobiles source professes to have a picture of the Galaxy Sport (only a speculative name), and its most telling change is what isn't there – in particular, the pivoting bezel you've seen on Samsung wristwear for a for years. It's not clear how you'd control the watch past the touchscreen and the typical buttons, although this doesn't rule out a tweaked on-screen interface or capacitive touch on the case.
On the off chance that the rendered picture is accurate, you will receive a slicker device as a byproduct of the adjustment in control scheme. The watch would be sleeker and posher-looking (however still especially a fitness watch), with a brushed-metal completion and a coordinating silicone lash. It's probably going to have familiar innards, including GPS, a heart rate sensor and NFC for Samsung Pay.
You probably won't need to hold up long to see the Galaxy Sport. The FCC and different regulators have effectively cleared the device, and Samsung is ready to hold its initially Unpacked event of the year on February 20th. There's a real possibility you can pick up this fitness watch alongside a Galaxy S10 as winter comes to a close.