Shakti Pratap Singh Rathore Portrays The True Values About A Politician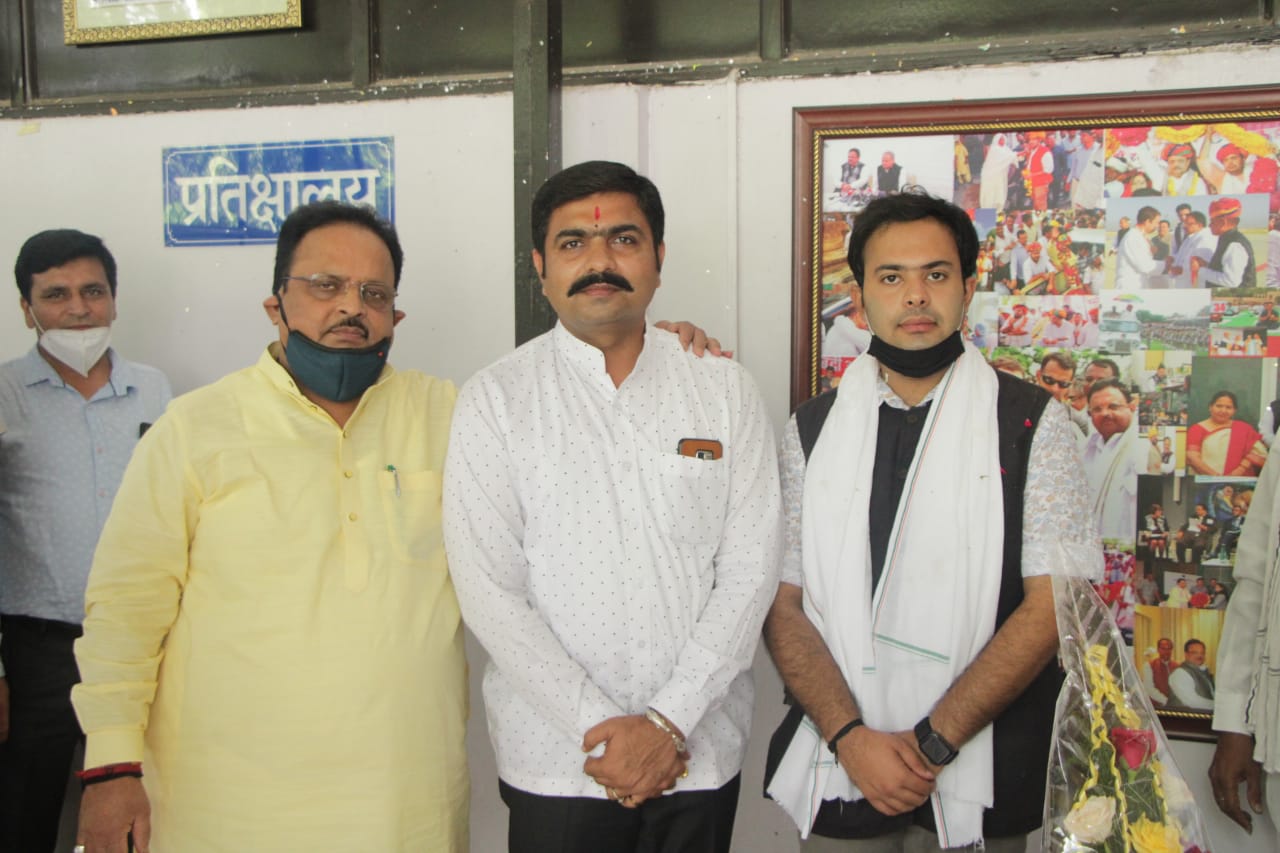 Be it a citizen of our country, or an individual who is thinking about the betterment of this society, the very first thing that they consider is the literacy factor. It is often observed that developed countries have a higher rate of literacy, and developing or underdeveloped countries are the ones who have been struggling with this statistics for the longest time now, because of their huge number of population it has been impossible to increase at a fast pace while struggling to provide for educational resources. Similarly, India as a country, is lacking several things and one of the major factors that have affected the country right now is political differences. People have almost lost their faith in politicians because a number of corrupt officers and individuals have come up into the view, certainly not a favourable view. Yet there are a number of other people who are trying their best to become a perfect role model and leader among all of us.
Today we have Shakti Pratap Singh Rathore, a distinguished individual from Ajmer who has taken up a huge responsibility of bringing innovative changes in our society, desperately trying to make this a better place through his power. He is nurtured by his mentor Dr Raghu Sharma who is currently the Health Minister Of Rajasthan.
" I think it is very important for everyone to understand that the power of the people is always greater than the people who are actually in power here. Since it is these common masses that make an individual responsible for their area, they can change whoever is in power by just their courses of action without being biased towards anyone or without being scared of the consequences. I always try my best to make sure that I serve every citizen equally, I would not want to become one of those people whom no one has their faith on because of their corrupt practises. I have spoken out on this topic before, carrying out certain campaigns an even demand for changes. And I will continue to do so if that means having a better future." Says Shakti Pratap Singh Rathore.
Since it is Shakti Pratap Singh Rathore who is in the responsibility here, he has to take all the steps that he can with the allocated resources. Be it a cultural development, a religious, economical or infrastructural, he is ever ready to perform all the activities.
To come into his educational background, Shakti Pratap Singh Rathore was born on 10th November 1979 and has a PhD from Maharishi Dayanand Saraswati University of Ajmer. He became the President of the University on NSUI ticket. Later He was appointed as the State Secretary and Vice President Of Rajasthan NSUI. He thought it would be extremely important to be highly qualified to completely understand our society, it's economics and how the daily functioning of people effects everything. A completely rational thinking that would go to help him out in the future a lot. Besides being actively involved in politics, he is also the owner of logistics company and of a stud farm named Piproli Stud Farm, running everything smoothly. He does his work passionately and therefore it never tires him out.
Shakti Pratap Singh Rathore is expecting to make many more changes in this society provided the support of the people, he will be the voice of individuals, and the ultimate person who makes active changes as required. Looking out ahead in the future, it is surely better than the present.