Shyamantak Ganguly – First Indian to Win a Position (3rd Place) in Full Contact Karate Open World Cup in the Adult Kumite Category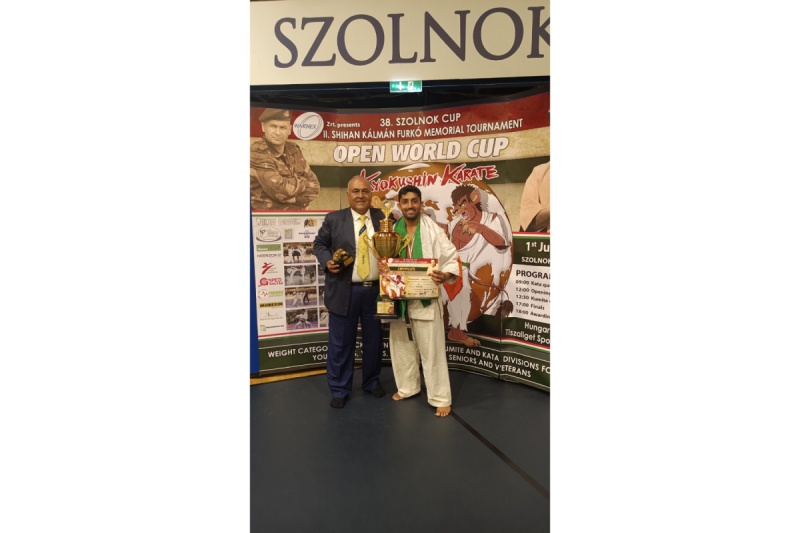 Open World Cup- Full Contact Karate Championship 2023 was organised by Hungarian Full contact karate organization on 30th June and 1st July 2023 at Szolnok, Hungary. In this tournament, there were different categories of kata and kumite for children, youth, and adults.
Participants from over 25 countries participated in the tournament namely Hungary, India, South Africa, Croatia, Spain, Croatia, Poland, Romania etc. There were total over 450 participants in the tournament.
For the first time in the history of Indian Full Contact Karate that Mr Shyamantak Ganguly from Kolkata, West Bengal participated in the -80kg category and achieved 3rd place under the coaching of Hanshi Shivaji Ganguly.
In the -80kg category Hungary was 1st Place, Romania was 2nd and India was 3rd. The tournament bout was scheduled 3mins rounds and if draw extension of 2mins. The fight happens with bare knuckles and bare bodies.