Simone Etere the multifaceted Influencer and Influencer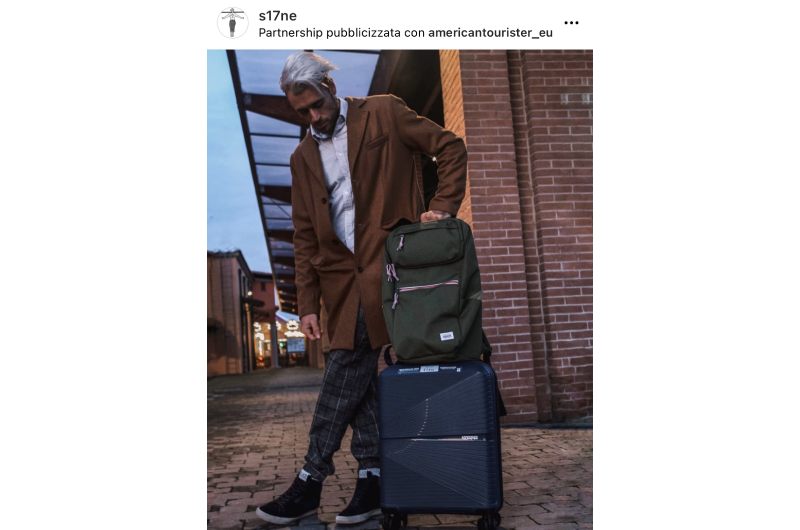 Simone Etere was born in Sansepolcro on May 17, 1997 from southern parents: his father from Salerno, his mother instead is from Catanzaro. He has lived since birth in a small city called Fighille in the province of Perugia, in Umbria, Italy.
1.83 tall, weighs 78kg, he has green eyes and brown hair. His whole back is filled with a large tattoo, specifically a cross, which represents what he believes in.
Lover of the white color, he is passionate about sports, he likes to travel and the vast world of fashion.
It is for this reason that, thanks to many sacrifices, he began to collaborate with many brands, wearing and advertising the garments, for example with the famous brand Puma, Chimieyewear, FreshHoods, AmTourister, Gillette, but not only clothing, in fact it also promotes products of another kind such as the financial company Lanistar, or the Maruzzella brand known for the quality of its tuna all over the world.
He works a lot with Instagram, always around to advertise hotels, resorts, clothing and accessories of various kinds.
They call him a Calisthenics Influencer and Personal Trainer. This passion was born nine years ago, always seeing his brother training at bar hanging on the bedroom door. Over time, he obviously turned to workouts that were more targeted to the small world of Calisthenics. From an early age he loved to climb and jump everywhere, going forward on his path with great passion and determination, certainly encountering difficulties, which he has always knocked down. "People laughed at him and criticized behind his back, but Simone always believed in what I was doing and now, he has achieved unthinkable results. He has never lifted his feet from the ground, and has always been humble and has always tried to help others. He has never believed in limits, because there are no limits to what he can accomplish.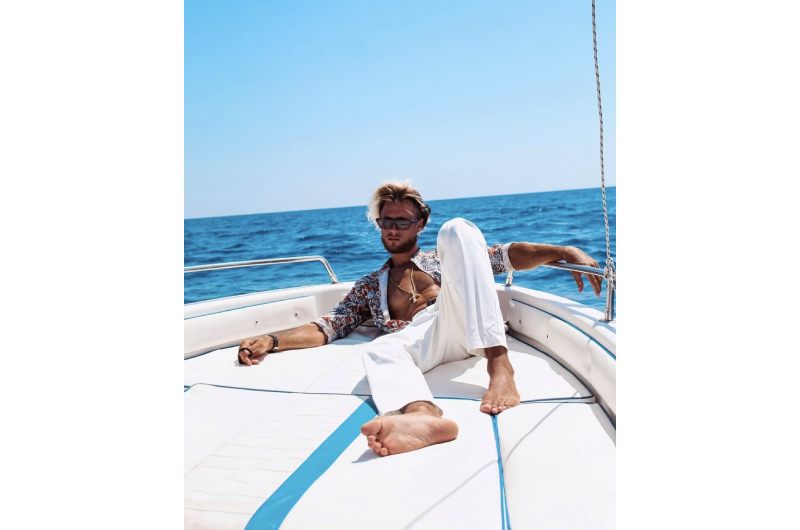 Over time and constant training he managed to improve the various skills, he was the first in the world to have closed the 360/540 One Arm to the bar, and more recently the founder of the extreme neck hooking ability, remaining hung with only force de neck/nape. He has also been practicing parkour for ten years and teaches Calisthenics in various gyms in his region, which makes him very satisfied, because, thanks to the many sacrifices, hard work and all his determination, he managed to turn his passion into a job, above all to transmit this fantastic discipline to young and old.
Etere has many values, one of the greatest is the Faith that he brings in his path and puts in everything he does, because for him gratitude for God is the basis of everything, without gratitude there is no visual, from this he draws strength for his plans and for his future, a beautiful message also for the very young who often do not have this kind of vision of life.
With over 1,105,000 followers on Instagram, he is considered one of the most popular Calisthenics/workout Influencer and athlete.