Google Doodle celebrates the 100th birthday of Slovakian-Romani writer and dramatist Elena Lacková on March 22, 2021.
Who was Elena Lacková?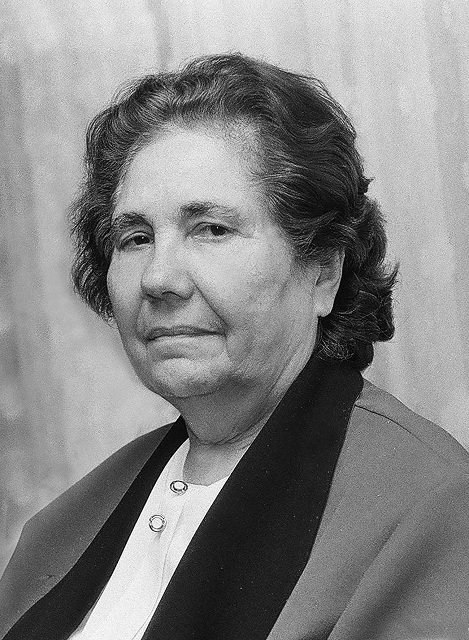 Elena Lacková was born on March 22, 1921, in Veľký Šariš, Czechoslovakia (modern-day Slovakia). She was a Slovak writer and playwright, writer of literature for children and youth.
Elena Lacková was brought up in a settlement of Romani people—a historically persecuted European ethnic group of Indian origin.
Even though Elena Lacková couldn't seek higher education because of anti-Romani laws, Lacková became a talented author willingly, writing poems by moonlight as the only girl out of the 600 children in her settlement with the ability to read.
Elena Lacková got her education in Velký Šariš, later in 1963–1969 she studied distance learning at the Faculty of Philosophy of Charles University in Prague. She became the first Romani woman from Slovakia to graduate from university, even though she began learning at 42 years old.
In 1939, Nazi Germany attacked Czechoslovakia and aggrieved its Romani settlements as part of the regime's Roma Holocaust. Lacková survived these atrocities and became determined to reinvigorate Roma's pride through theater.
Elena Lacková's initially published work of literature—a play named "Horiaci cigánsky tabor" ("The Gypsy Camp Is Burning," 1947)— portrayed the aggregate difficulties of the Romani individuals during the Holocaust, while giving a new point of view into their culture.
In the years 1949-1951, Elena Lacková worked as an educational worker for the Roma populace in Prešov, from 1961 she worked in the cultural center in Ústí nad Labem in the Czech Republic, in the years 1969-1973 she worked in the Union of Gypsies – Roma in Prague, in the years 1976-1980 in the cultural center in Lemešany and from 1980 she lived in retirement in Prešov.
Elena Lacková's work continually inspired the Romani community through literary mediums like short stories, fantasies, and radio plays. In 1970, she accomplished one more achievement as the first Romani woman in Czechoslovakia to graduate from university.
A pioneer who got countless awards, Lacková became the first Romani woman to get one of the highest honor, the Order of Ľudovít Štúr III, awarded in 2001.
Elena Lacková composed poetry, tales, short stories and plays in the Romani language, becoming the first author to Slovak Roma.
In 2000, its president Rudolf Schuster lent a state award to the Council of Ľudovít Štúr III. classes.
Elena Lacková passed on January 1, 2003, at 81 years old at Košice, Slovakia.
She is broadly viewed as the first author in post-war Czechoslovakia to recount the narrative of the Romani public and the oppression they looked all through World War II.
On March 22nd, 2021, Google observed Elena Lacková's 100th Birthday with a Google Doodle. Today's artwork showed by Czech visitor artist Filip Posivac.