Singer Aadiz Imran and Actor Kabir Khan are Bande Badmash of Rajasthan Film Industry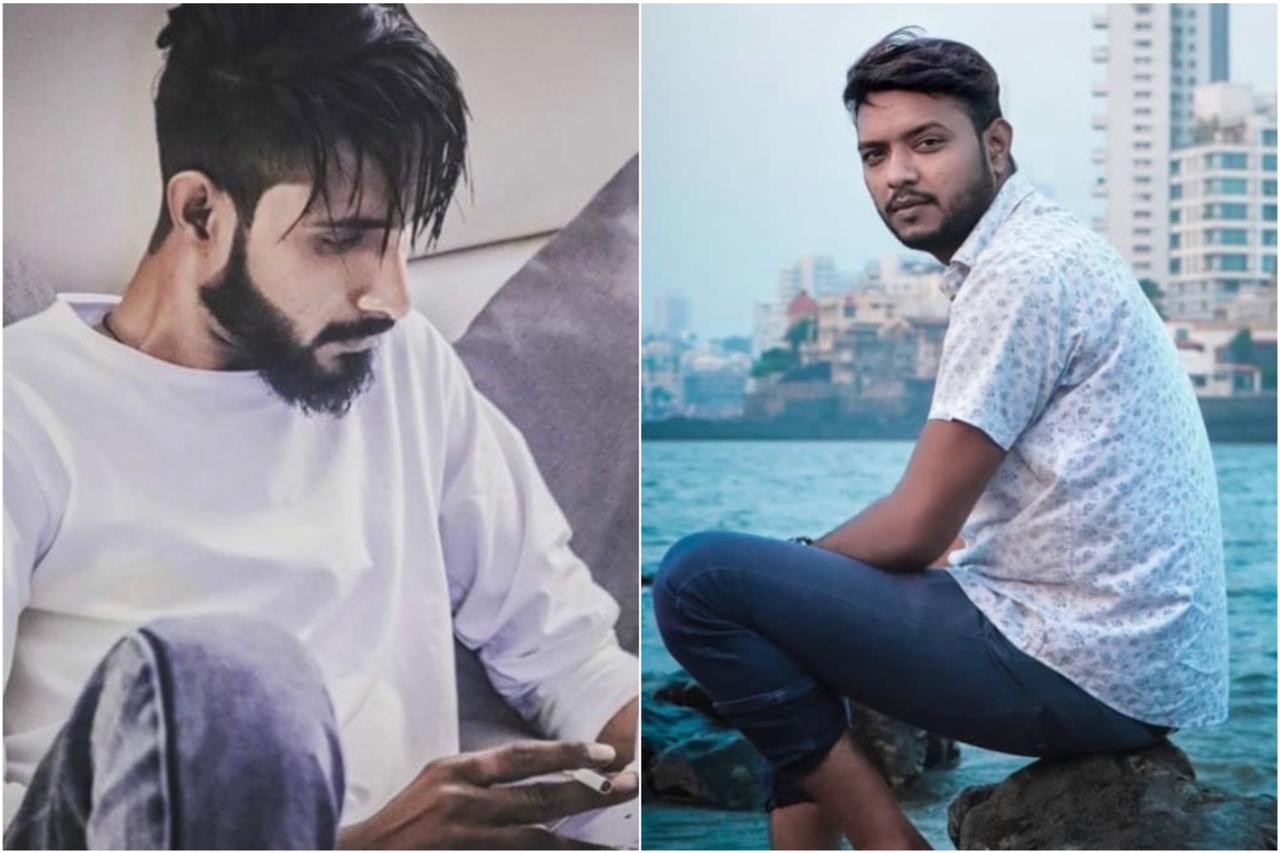 Sometimes people find some bonds in the unexpected path of life which becomes a forever cherish throughout the journey. Singer Aadiz Imran, and Actor Kabir Khan became the famous duo in Rajasthan Film Industry within a very short time span. The group of Fam Boy Sameer, Divya Dewan, Singer Aadiz Imran and Actor Kabir Khan is famous as "Bande Badmash", because their group music album project Bande Badmash became worldwide sensation overnight, and people started to call the group by this name.
Singer Aadiz Imran was born on 1st April 1993 in Udaipur, Rajasthan, in a middle-class family. He completed his schooling at Shri Jawahar Jain High School. After that, he completed his degree (Bachelor of Arts) from Mohanlal Sukhadia University, Udaipur. Singer Aadiz Imran wanted to make his father's dream come true, and he decided to do a medical degree from Morena, Madhya Pradesh.
Actor Kabir Khan was born on 12th August 1993 in Rajsamand, Rajasthan. He belongs to a Muslim middle-class family. Kabir Khan's father is Sayyed Yunus Ali. The actual name of Actor Kabir Khan is Saiyad Ajalan, but during the promotional work for his first film, he became more famous by the name Kabir Khan. He completed his studies at Ameth High Secondary School. After that, he got admitted to the Mohanlal Sukhadia University, Udaipur. Actor Kabir Khan was a very famous cricketer at the Rajasthan level, but monetary issues forced him to leave study and cricket midway. After quitting the student life, Actor Kabir Khan worked with his father for two years. Actor Kabir Khan is a big fan of the Badshah of Bollywood Shahrukh Khan. He used to copy King Khan SRK's acting pattern in front of the mirror, fantasizing himself as an actor.
Singer Aadiz Imran has a keen interest in music and acting from childhood. When he was in class 10, he got selected for "Boys of Rajasthan," just like it happened in big reality shows. They made it to the top 10. After completing his medical studies, Singer Aadiz Imran practiced in many hospitals of Udaipur for several years. Meanwhile, Singer Aadiz Imran wrote the song "Rehai song of Nation," which became viral on social media platforms. After this sensation, Rapper DK Shaitan asked Singer Aadiz Imran to shoot the song under a big banner, and the song was launched with a big budget. Then the song "Bholeynath" got released by DAIN TV all over India. Singer Aadiz Imran wrote the song and gave voice to it.
But when Singer Aadiz Imran did not find his name in both the albums, he was pissed off, and he decided to leave the industry. Singer Aadiz Imran did not stop writing scripts for his songs, but he could not get a chance to showcase his talent.
In 2016, Actor Kabir Khan got a chance to meet with the film director Aadiz Imran. Kabir Khan's acting skills, creativity, and determination impressed Aadiz Imran. After this meeting, Actor Kabir Khan utilized the opportunity to showcase his talent in a horror film. He got the main role in the movie and became an overnight sensation after this role. It was the first horror film of the Rajasthan Film Industry.
With due respect to Rajasthan Police Officers, Singer Aadiz Imran is dedicating a song to the employees. In this project, he wants to include Actor Kabir Khan and Divya Dewan along with IPS Dinesh M. N. and other police officers. The name of the song is decided to be Aya Sawan Jhoom Kar.