Soad Hosny: Google Doodle celebrates Egyptian actress' 79th birthday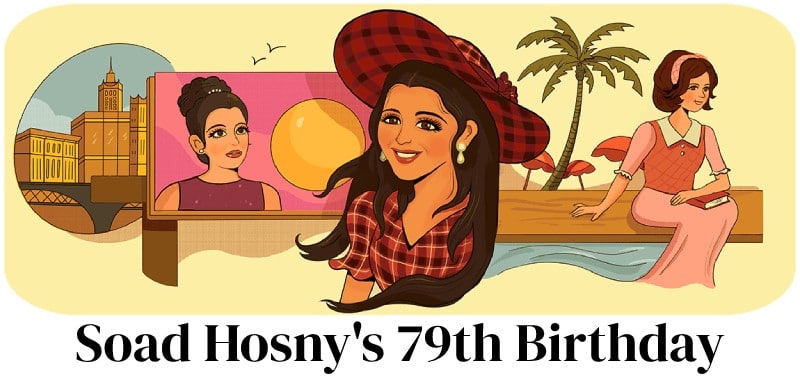 Google Doodle celebrates the 79th birthday of Egyptian actress Soad Hosny (سعاد حسني), one of the most influential actresses in the Middle East and the Arab world, on January 26, 2022.
Who was Soad Hosny (سعاد حسني)?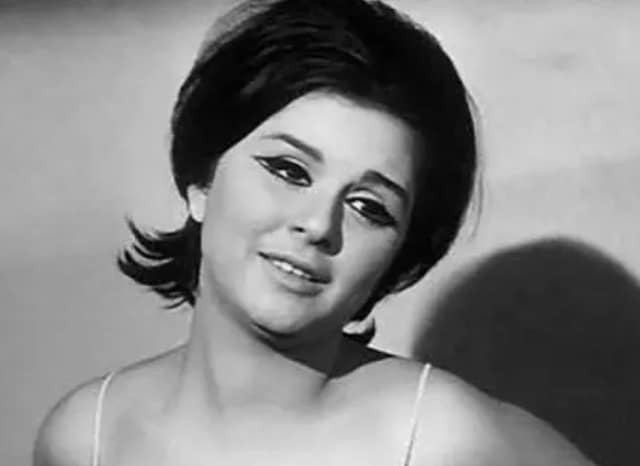 Soad Muhammad Kamal Hosny Kamal El Baba was born on 26 January 1943 in Bulaq district in Cairo, Egypt. She was known as the "Cinderella of Egyptian film".
Soad Hosny's five-decade career began at an early age when she started singing for children's radio programmes 'Papa Sharo' at 3 years old. Her work incorporated a wide range of genres – from light comedies and romances to political satire.
Soad Hosny (سعاد حسني) made her film debut in 1959's Hasan wa Naimah, in light of Romeo and Juliet, and would proceed to star in various romantic movies, including her most memorable one, Khally ballak men ZouZou in 1974, in which she played a college student who falls in love with her teacher, close by Hussein Fahmy.
During her lifetime, Soad Hosny was known as the "Cinderella of the screen". She featured in movies of each significant Egyptian director during the 60s and 70s and played women in complex plots. In her later career, she played women who had been abused or victimized.
Taking all things together, Hosny showed up in 83 movies, with many coming to the list of Cairo International Film Festival's Top 100 Egyptian Films in the 20th Century.
Because of an ailment, Soad Hosny retired from acting in 1991. Hosny's last screen appearance was in Al Ra'i We El Nissa.
A vague illness put a stop to Hosny's career during the 1990s, with the last movie appearance she retired from acting in the 1991's Al Ra'i We El Nissa (The Shepherd and the Women), directed by her ex-husband Ali Badr Khan.
Soad Hosny (سعاد حسني) climbed to fame toward the finish of the 1950s, acting in more than 83 movies somewhere in the range of 1959 and 1991 with a credit of 9 movies in the best 100 films in the history of Egyptian Cinema. A larger part of her movies was shot during the 1960s and 1970s.
Soad Hosny's death on June 21, 2001, at 58 years old, in the wake of falling from the balcony of a London apartment, shocked her fans, with many believing that Hosny might have ended it all.
One of Soad Hosny's songs, I'm going down to the Square became a popular "anthem" during the Arab Spring of 2011.
In 2013, Lebanese movie producer Rania Stephan used snippets from Hosny's movies to re-tell Hosny's story and the history of Egyptian cinema in The Three Disappearances of Soad Hosny. It was included in Berlin's Art Week.
On January 26, 2022, Google featured a Doodle on its home page for celebrating Soad Hosny's 79th Birthday.