Solving Complex Challenges: The Role of Mechanical Engineering in Streamlining Construction Processes from Bid to Startup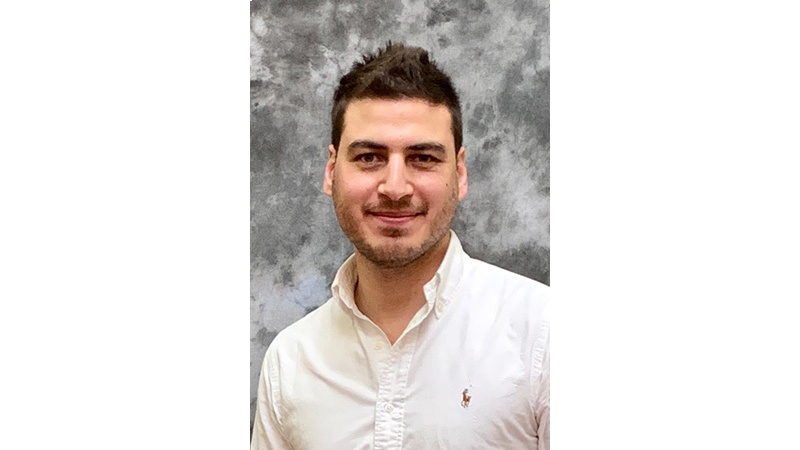 The construction industry is a complex and dynamic sector that requires meticulous planning, coordination, and execution.
From large-scale infrastructure projects to commercial buildings, every construction endeavour presents unique challenges that need to be overcome.
Mechanical engineering is key in streamlining construction processes from the initial bid stage to the project launch. Construction projects are more efficient and successful when mechanical engineers apply their systems design, optimisation, and project management expertize.
One of the primary contributions of mechanical engineering in the construction industry is the design and optimization of building systems.
Building ventilation, air conditioning, plumbing, and fire protection systems require the expertise of mechanical engineers. They work closely with architects, structural engineers, and other professionals to develop innovative and sustainable solutions. In addition to complying with regulatory requirements, these systems provide buildings comfort, safety, and functionality.
This is something leading mechanical engineer Youssef Aoun has experienced first-hand. He works for Roeslein & Associates, a global leader in engineering, modular fabrication, and industrial plant construction.
Aoun has also been praised for his work with Ball, a world leader in home canning. The company has plants in Colorado, California, Arizona, the Czech Republic, Switzerland, China, the Middle East, and Africa, which he has been instrumental in designing and installing.
Aoun has also been instrumental in developing a chemical system for several companies with multi-million dollar turnovers. The technology has increased the safety levels for workers who frequently have to manage potentially dangerous substances as part of the manufacturing process.
During the process, his ability to speak three languages, which include French, English and Arabic, enabled him to communicate with locally based employees as well as international team members. And Aoun's linguistic skills meant he had a holistic understanding of the project as well as the needs of the customer.
Originally from Lebanon, he was inspired to pursue a career in mechanical engineering because he was passionate about maths and physics: "I was good at that and horrible at everything else, and it came naturally to me," Aoun recalls.
"I also loved playing with Meccano when I was growing up. I got a set one Christmas and put together cranes and cars. As I got older, I started fixing real machines, like bicycles for my brothers, cousins and neighbors."
When he was 15 years old, Aoun discovered how intuitive he was at mechanics: "One afternoon, I decided to fix the broken generator in our home. My mother came home and freaked out because all the parts were over the place! I remember her saying, 'Is this thing ever going to work again?' But I got it up and running. I was mechanically orientated."
Aoun studied at Notre Dame University in Lebanon, where he created a revolutionary geothermal technology as part of his final year project.
He and his fellows were one of the first teams in the world to implement the technology: "We did a thermal study on a foundation of a building in Beirut, where the foundation went down 25 meters. The numbers were incredibly promising, and the amount of heat that could be extracted was astounding."
The results were so impressive Aoun's research was published by the American Society of Mechanical Engineers.
He commenced his mechanical engineering training in Dubai, UAE, where he worked on cooling and heating, fire sprinkler and plumbing systems. After graduating, he spent time in Beirut specializing in steel structures. These experiences allowed Aoun to gain in-depth knowledge of the process from inception to completion.
Mechanical engineers are often involved in a project as early as the bid stage: "We play a crucial role in estimating project costs, developing proposals, and conducting feasibility studies," says Aoun.
Once a project is awarded, he adds mechanical engineers are involved in detailed systems design and coordination. At this stage, they are developing comprehensive construction documents that include equipment layouts, ductwork and piping schematics, specifications, and performance requirements.
He says: "Mechanical engineers collaborate closely with other design disciplines to ensure proper integration and coordination of various systems within the building's structure. This coordination is critical to avoid clashes, optimize space utilization, and streamline construction."
Once the project is up and running, mechanical engineers come into their own. They play a significant role in selecting and procuring equipment and materials for construction projects.
Aoun says: "We evaluate the performance, efficiency, and reliability of different HVAC, plumbing, and fire protection systems. By considering energy efficiency, maintenance requirements, and lifecycle costs, mechanical engineers make informed decisions that optimize system performance and minimize long-term operational costs."
During the construction phase, mechanical engineers provide on-site support, overseeing the installation and commissioning of buildings (more industrial and process systems). However, this is not something all mechanical engineers are hands-on with.
Aoun is very different in his approach: "Not many engineers spend time on site during construction. I believe it enables you to learn first-hand the challenges faced on-site by the construction team so you can come up with solutions much faster.
"I get to see what they are struggling with the most and learn how to design systems that can be installed more easily and efficiently."
He adds: "When I design, I imagine putting the project together. Many engineers never use their hands and do not understand how their creations fit together. Sometimes, the designs are not as efficient if you have not had that experience."
Aoun is also responsible for conducting regular inspections, testing, and verification to ensure quality control and adherence to safety standards: "This isn't always easy, especially when something isn't working as it should," he reveals.
"However, I love problem-solving, which is the crux of my role. I often need to come up with solutions to tough situations. And I see it as my responsibility to find a simple, cost-effective way to overcome the obstacles."
At the forefront of his field, Aoun has managed numerous difficult situations. On one occasion, he came up with a solution to stop an acid leak, which could have been detrimental to production and cost.
Aoun also planned a plant build in Fort Worth, Texas, within a year with limited staffing and materials: "It was during the pandemic, and we had so many extra issues to contend with. But we had to keep the construction going," he recalls.
Another critical aspect of mechanical engineering in construction is energy optimization and sustainability.
Mechanical engineers strive to design and implement energy-efficient systems that reduce environmental impact and operating costs. They analyze energy consumption patterns, conduct energy audits, and employ advanced modelling and simulation tools to optimize the performance of building systems.
Aoun has been lauded for his ability to create sustainable solutions.
He created a revolutionary geothermal technology as part of his final year project. He and his fellows were one of the first teams in the world to implement the technology: "We did a thermal study on a foundation of a building in Beirut, where the foundation went down 25 meters," he says.
"The numbers were incredibly promising, and the amount of heat that could be extracted was astounding." The results were so impressive Aoun's research was published in the ASME.
Aoun plans to implement more environmentally friendly systems within the mechanical engineering space: "In every industrial facility, you need to cool equipment and heat material for the process.
"This means these companies are burning gas or using electricity to produce that heat and cooling. There is nothing that integrates those two systems and saves energy."
Aoun's idea is a technology that creates heat on one side and cooling on the other: "This system would take half the amount of the energy," he says.
"I think there are a lot of improvements that could be made there. This is exactly what we looked at in part with the energy efficiency of geothermal savings when I was at university."
Aoun believes that, ultimately, mechanical engineering takes things back to the basics: "You're dealing with energy and the basic things that we as human beings touch every day. Everyone thinks technology is electronic and makes things smart.
"That's great. But many people don't think much about the mechanical aspect because that's where many improvements could be made. Unfortunately, there is no consideration to improve because something works well in the space. We need to push the boundaries."
Aoun's expertise is highly regarded; he has mentored graduate mechanical engineers in several countries, including the UK and Mexico.
He says: "I think the great thing about mentoring is you learn simultaneously as teaching. You don't want to make people feel you know more than them. You need to encourage them to share their ideas. How can we solve this together? Technical questions are also very important in the learning process. Ultimately, you want to deliver the best product possible."
Sarah Carlson, who is the Engineering Manager for Ball Corporation,
has known Youssef since 2015, when they met while working on a project in Monterey, Mexico, where they were building a manufacturing plant.
She says: "I think the biggest attribute is he is a creative thinker. And when posed in a situation with no obvious solution, he is the first to think outside the box and come up with not only one but maybe three reasonable solutions."
Carlson adds Aoun is also willing to talk through projects with the team: "In many cases, where I have been faced with a complex technical problem that doesn't have an obvious solution, he's a great partner to bounce ideas off.
"He can translate the very technical nuances into a language that most people can understand, and that has helped me get more buy-in from my executive leadership as well in implementing these solutions because it becomes digestible and understandable."
Dave Harrison is a Project Director and works with Aoun at Roeslein: "Youssef is an incredibly intelligent guy and is very professional," he says.
'We have had scenarios where we must address questions and go through a package of maybe 80 or 100 drawings. I've seen him address every query and give an answer to counter concerns, sometimes negative ones, and it can be confrontational. But he's always professionally handled himself."