Srijita Mitra Became A Source of Inspiration for All the Youth Through Her Success in The Digital World.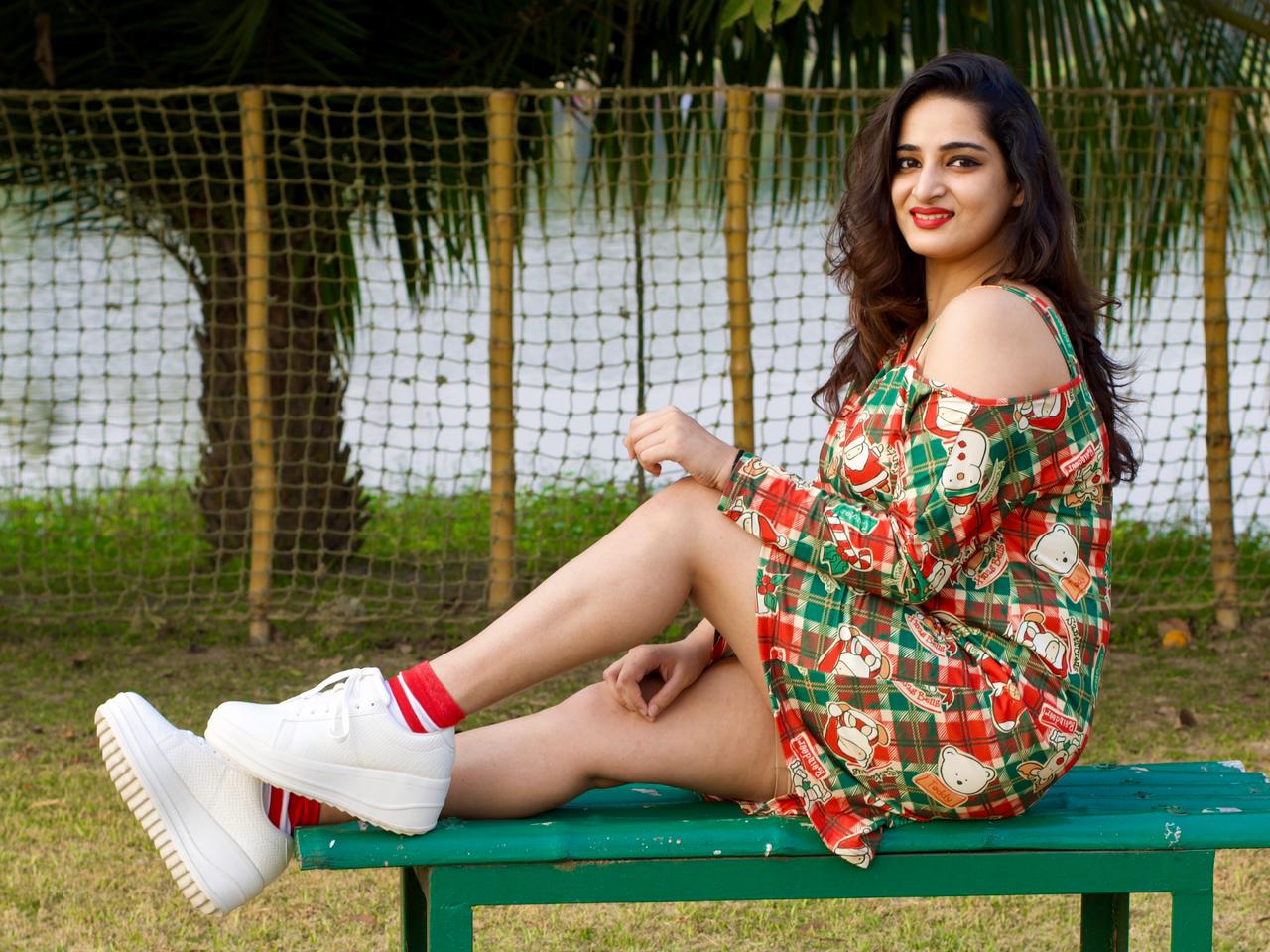 Srijita Mitra is doing very well in her life and career, as a Tiktok star and social media influencer. She has become very popular in India today. Tiktok is an app where users create, watch and share short-form videos, it is one of the most popular social media platforms in the world and Srijita Mitra is a video producer on this app. Most Tiktok stars like Srijita Mitra also make all kinds of videos, but people like her videos so much that they think she is a coworker. To outsiders, her popularity may seem as elusive as Tiktok's appeal in general. Today, everyone in India knows Srijita Mitra, her videos and photos are liked by everyone, that is why they have become a huge network of millions of followers on her social media.
Srijita Mitra is influenced by social media, she has over 415 K followers on Instagram, and she also has a huge network of a million followers on Tiktok. Srijita Mitra is also a trained classical singer and has won various competitions, school and college fests etc. Srijita Mitra started performing live on stage at an age when most of her classmates were afraid to perform in front of a large audience. But unlike all her classmates, Srijita Mitra continued her performance and achieved success in all competitions.
Srijita Mitra is a big time animal lover as well. She feeds the strays on a regular basis, says it is the source of her happiness. She grew wi her 11 year old pet dog Pommy. Both share a lovely bond and cannot stay without each other. Srijita is a foodie too. She loves pizza and Mutton Biryani & loves travelling with friends and family too.
In the first year of college, Srijita Mitra joined Instagram and started creating content on fashion, beauty and lifestyle, which was soon filled with likes and comments. This further encouraged Srijita Mitra and she continued to create more content for her audience and was soon approached by many popular fashion and beauty brands for her promotion, such as Daniel Wellington, AND, Brand Factory, Urbanic, Max Fashion, Flying Machine, Sugar Cosmetics, Bollyglow, Lulu & Sky and many more.
Srijita Mitra has the distinction of gaining over 415 K followers on Instagram and has become one of the most popular fashion bloggers not only in West Bengal but also in India. Srijita's growth and success has not been an overnight affair. She indeed kept working hard without losing hope even for once.
Note: This story is distributed by Fametick Media.