Stevie Soprano is What Hip Hop has Been Searching for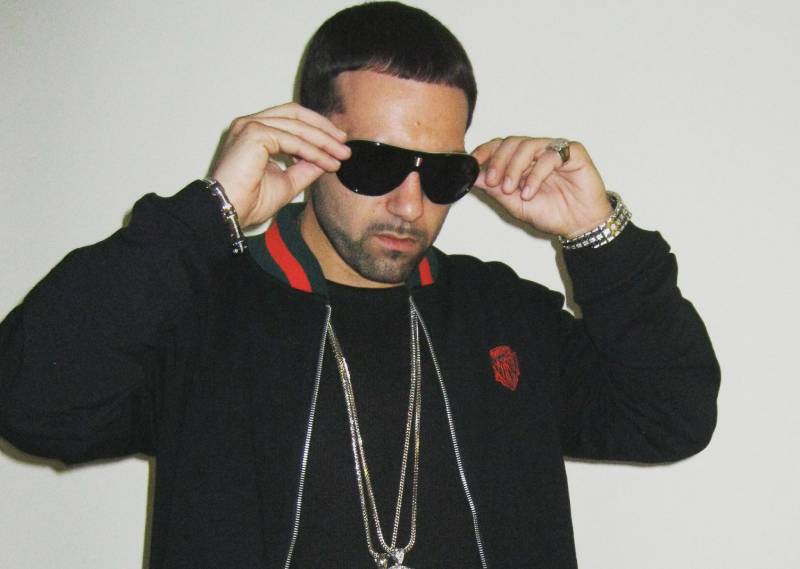 Stephen Yanni, better known as Stevie Soprano, is a rapper from Philadelphia who truly prides himself on his peculiarity. Unlike most of his long-haired, face-tatted peers, Stevie Soprano maintains a straight-laced look. More significantly, aside from his look, Stevie offers music listeners a distinct sound and style which are not prevalent in hip hop. Born to a Brazilian mother and an Italian father, Soprano possesses a certain cadence which seems novel in hip hop music. Soprano also offers a perspective which has not really been addressed in rap yet.
The purpose of hip hop music is to offer artists an outlet to express themselves in a way that critiques some of the negative aspects of everyday life. Some of the most popular hip hop artists of all time had lived a life of crime prior to finding music, and these artists offer a heartfelt tale in many of their tunes. 50 Cent, for example, in his song "Many Men" described how difficult it is to have faith when multiple people he knows want him dead. Eminem, on the other hand, made "Superman" to express his inability to cater to a woman who does not have his best interest. The messages in both of these fore mentioned songs may be relatable to some, but at the very least the content is crucial enough that it should be consumed by all. Hip hop music serves as a warning for some folks, but it can also bring attention to some of the indecencies people suffer which others may be able to bring a stop to. So far, we have heard countless songs from militant artists who want to combat against society, artists who affiliate themselves with gangs such as Bloods and Crips, college graduates, and even strippers. Most music listeners still have yet to hear a rap song by the grandson of a mob boss though.
Stevie Soprano refrains from mentioning too much about his family in his music to avoid any legal dilemmas, but his grandfather was Michael Yanni. Michael Yanni ran the mob in Philadelphia during the 1970s. Like any legendary hip hop artist before him, Stevie Soprano has a particular tale to tell in his music which is riddled with hardship and the ability to overcome. Soprano has already paved a lane for himself in hip hop, and now music listeners can enjoy watching his journey to success.