DeAna Fai : A Rising Pop/Hip-Hop/R&B Star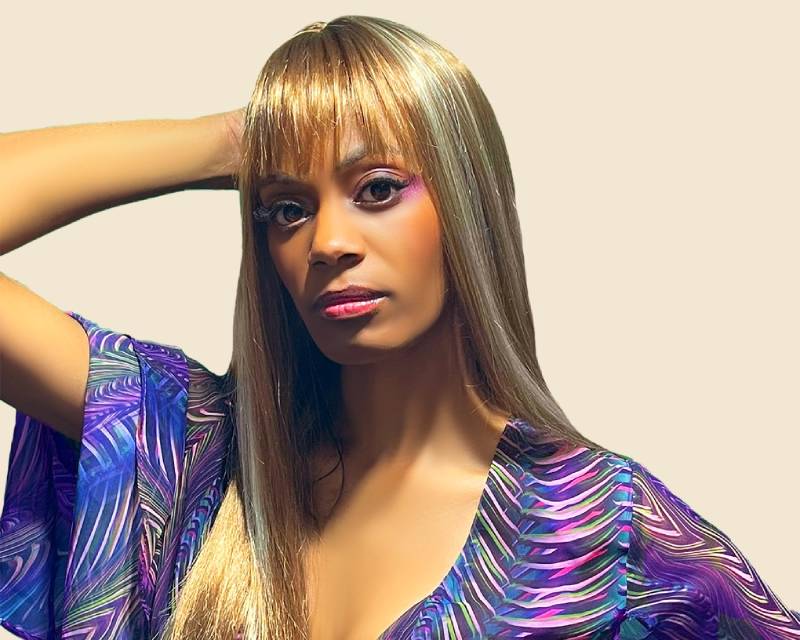 DeAna Fai is an artist and an entrepreneur without limitations who is navigating through the music industry independently.  She was born in Orlando, Florida but was mostly raised in Virginia. Apart from being a singer, she is also a songwriter, actress, producer, talk show host, and model. DeAna Fai's singing prowess is undeniably known, but her songwriting talent and method of song recording are uncommon.
At first, she collaborates with musicians adept at matching music to her completely processed vocals. DeAna Fai has acquired the favor of many film directors, producers, and music supervisors who find it simple to work with her if a musical idea needs to be conceived immediately. However, she can write and record over tracks the conventional way. In the motion pictures "My Favorite Five," "Hey Mr. Postman," "Puzzled," and "Perfectly Single," Deana Fai is listed as a soundtrack artist.  She has also been cast on "Empire" as an upscale bar patron.
What's New?
Loni Love invited DeAna Fai to appear on her platform when she sang a cover of Beyonce's song "Listen" in 2020. Between 50,000 and 100,000 people watched the "Loni Love's Quarantine Talent Show" on Instagram Live.
The following year, DeAna Fai's podcast "DeAna Fai presents Kings and Queens of Entertainment" debuted in 2021. The platform facilitated networking connections and fan involvement as celebrities from many facets of the entertainment industry were scheduled and randomly assigned to panels where they responded to several questions, including some that provided insight into their journeys. This podcast's first season featured more than 60 entertainers, including actors, actresses, musicians, fashion designers, music and film producers, comedians, and others.
A Giving Artist
DeAna Fai is a generous artist who puts everything into whatever she does artistically while keeping a business mindset. The budding artist is committed to using her success to improve the world. Following the popularity of the podcast, DeAna Fai produced "DeAna Fai presents Kings and Queens of Entertainment Reunion Recap and Giveback." Her show collaborated with numerous significant organizations for its inaugural season to promote health and wellness centered around "The American Stroke Association" and "The National Breast Cancer Foundation."
Out of the numerous entertainers that participated on the original podcast, 25 plus a couple of others came back to help DeAna Fai spread awareness to include Dunlap Exclusive, Rodney Perry, Erica Hubbard, Lady Luck, Jackie's Boy, TT The Artist, D-Teck, Tony Dofat, Claudia Jordan, Rebecca King Crews, Sprague, Rosemary Rodriguez, Brandon Broady, Melvin Jackson Jr., Tehran Von Ghasri, Angelique Bates, Stevie Boi, Tyrell Crawford, Rob Gordon, Candace Wakefield, DJ Pryor, Erika Ringor, Kenya Brown, Kenneth Okolie, Hannon Lane, Rayshun LaMarr, and Carrie Bernans. Despite her popularity, DeAna Fai is a humble, down-to-earth performer who freely acknowledges that she is constantly growing.
DeAna Fai has shown her versatility and talent since she was a young child, singing in her Baptist church choir, and then eventually writing her songs, and appearing on television and in movies and even radio stations. She is adamant about using her talent to benefit the world. Some of her most recent songs exemplifying this initiative will be made available on all major platforms when her show "DeAna Fai presents Kings and Queens of Entertainment Reunion Recap & Giveback" is released. She eagerly anticipates the next stop on her musical journey while simultaneously aiming for a red carpet debut for her show later this year.