Salim Diwan Amazing Actor And A Great Personality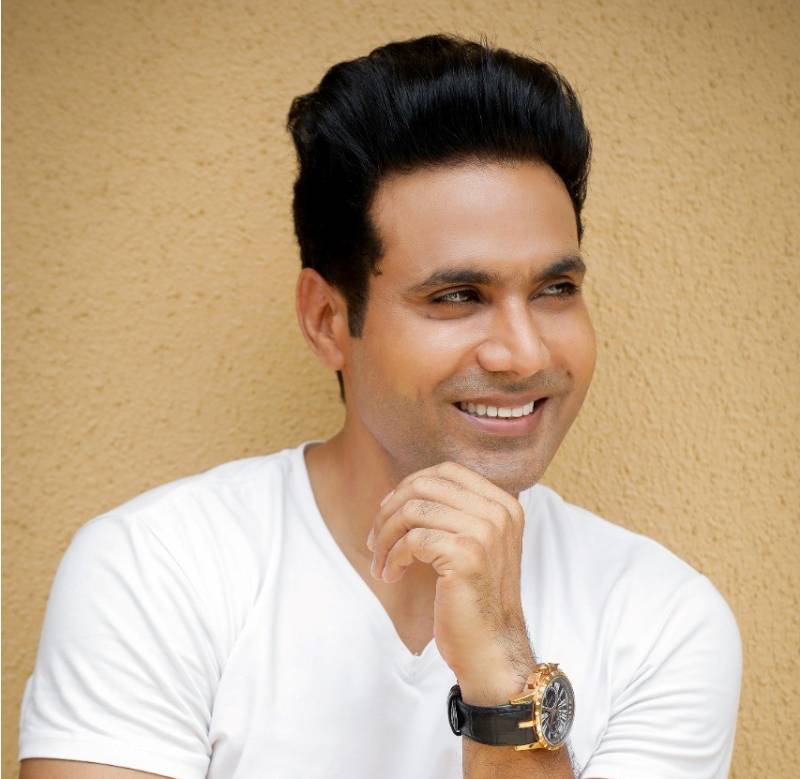 When a charming personality takes the responsibility to admire the world's beauty by empowering every child, especially a needful girls child to grow their dreams till she achieves it is the best way to feel happiness. Mr. Salim Diwan took great responsibility to society to help every needful girl child in all ways possible. His passion for his acting career needed a great struggle by this he found that fulfilling dreams is the best price you can give someone. He started "Beti Bachao" before the government of India.
Let's know about him some more
Born to achieve: Beginning of life
It's the hard work that defines what prefix you get for your name, either by a degree or by achievements. In the list of prefixes one of the greatest prefixes of celeb or movie star.
These aren't born they are created by the recipe of dedication, passion, hard work, and never giving up.
Salim Diwan is one of them who is brightening his career with all his talents and never stopped by any hurdle.
Salim was born in the Jhunjhunu district of Rajasthan, India on 12 May 1985. He started and completed his schooling in his hometown and then pursued graduation. During this time he gained an interest in theatre and joined a local theatre group. Afterward, he did law in Mumbai.
Struggles over hurdles
After completing all his degrees he joins his father's Pharmaceutical company for a job and earning. But later he decided to pursue his career in theatre which he is passionate about.
He started by making short stories, short movies, informative short films, and narrative films, all those he could explore in theatre.
FOR ME FOR THE WORLD: Processing to build a career
This channel or production name is "For me For the World " here for me is about his passion for theatre and the world about the content he makes for his audience.
Let me tell you about one of the films which were directed by Chandrasekhar Rath having cast
Actor – Salim Diwan
Actress – Shivika D.
The theme of the story was Indian Government moto i.e., "Beti Bachao Beti Padhao", so, the short story was like this, the daughter of Salim was going to school with her father while they were on the way this daughter noticed a girl on the road who is probably homeless she was picking something to eat from a garbage bin on the road. She felt pity seeing that. Afterward, when Salim's daughter returns home she took her gullak (piggy bank) and broke it to take out the money that she had saved so far…
The next day she gave all those money to that homeless girl.
When Salim and Shivika saw this they thought their daughter slowed them way what's right to do and later they decided to adopt that girl and teach her so that she could achieve her dreams." Through this story, Salim conveyed the message that every family who is well earning can help such girl child by adopting them rather than donating to an organization.
He always promoted messaging films that had some excellent suggestions for society to build a great society.
His this efforts also got much recognition with many awards.
His "For me For the World" is the winner of a total of 6 festival awards by making such information and messaging content for viewers.
Some of the awards are:
Best Family Short Film Award at Istanbul Film Awards
Best Narrative Short Film award at Istanbul Film Awards
 Best Social Short by Goldstar Movie Awards
Outstanding Achievement Award by Druk International Film festival
 Best Drama Short Award
GATEWAY TO BOLLYWOOD
He made his debut in Bollywood in the movie "Bollywood Diaries" which is an excellent story. Among others, One of the famous movies also receives the Dadasaheb Phalke award. Anupam Chopra runs a film campaign in whivh Mr. Salim Diwan is in the top 10 actors in 2016.
His path to Bollywood was not easy and it'll never be easy to keep up stable in Bollywood there many reasons behind this, but the reason that doesn't matter what matters is How Salim is never losing the process of keeping doing his best what he could.
The audience will make him stable in Bollywood with their emotionally rich, great content stories. Acted in many short films like Ankur Arora Murder Case & He's one of the short films Perfect Scream is now streaming on Disney Hotstar.
HIS SOCIAL RESPONSIBILITY
He recently joined Sonu Sood and his foundation to help the people in this COVID crisis. Before this he also helped any needful girl children, he adopted a total of 20 of them and sponsored them all from education to every need directly. The size of his helping nature is greater than his wishes. Such personalities are less crested in this world.
To know more about him –
Instagram: https://instagram.com/salimdiwan12/
Facebook: https://www.facebook.com/imsalimdiwan
Media Coverage & Written by: Anup Kumar Sinha